As you guys know, I was making over our guest bathroom for the BLACK + DECKER Big Finish challenge. I wanted to finally follow up with my "after" pictures. I got the cararra marble countertop installed and I LOVE IT! It came in just in time for the holidays, so it was perfect timing. All in all, it probably took about two weeks from start to finish.
I bought the rug at Urban Outfitters, the shower curtain from Target and made the art. The first shower curtain I bought at UO wasn't my favorite because it was too dark. I found this one (which is only carried online at target.com) and really love it. I love this shade of blue! This bathroom makes me happy.
here is a shot of the new countertop. Jordan says he can't tell a difference (ha) but I LOVE the new change:
these pics are a little dark, sorry. I had to take them early in the morning, and the light wasn't the best.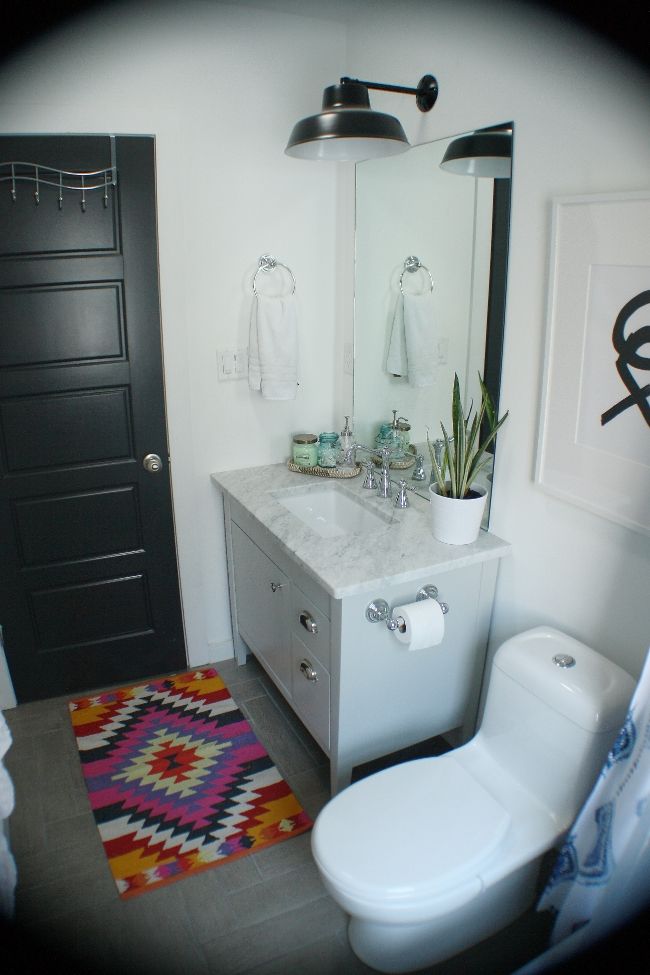 I made the artwork in about 10 seconds. I bought that frame and mat from IKEA (Did you know they sell white mats now for their frames? They're so much better looking that the mats that come with the frames!) I took the paper that the frame came with, flipped it over, and did a random abstract design in India ink on it and then re-framed it. Ha! I didn't think it would be a long term solution, but I had nothing else black and white around the house to frame and decided to do that. Now I love it and am going to leave it.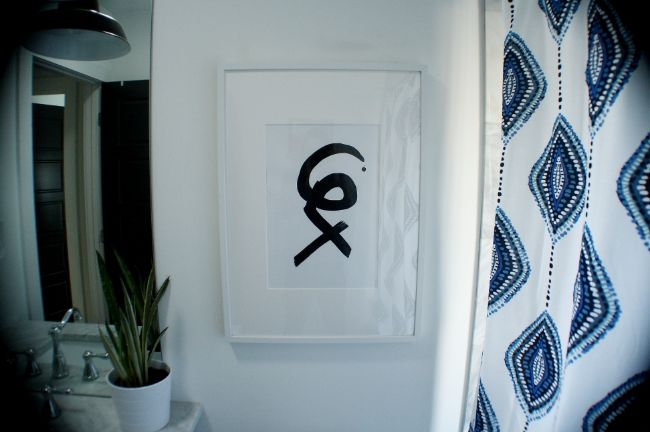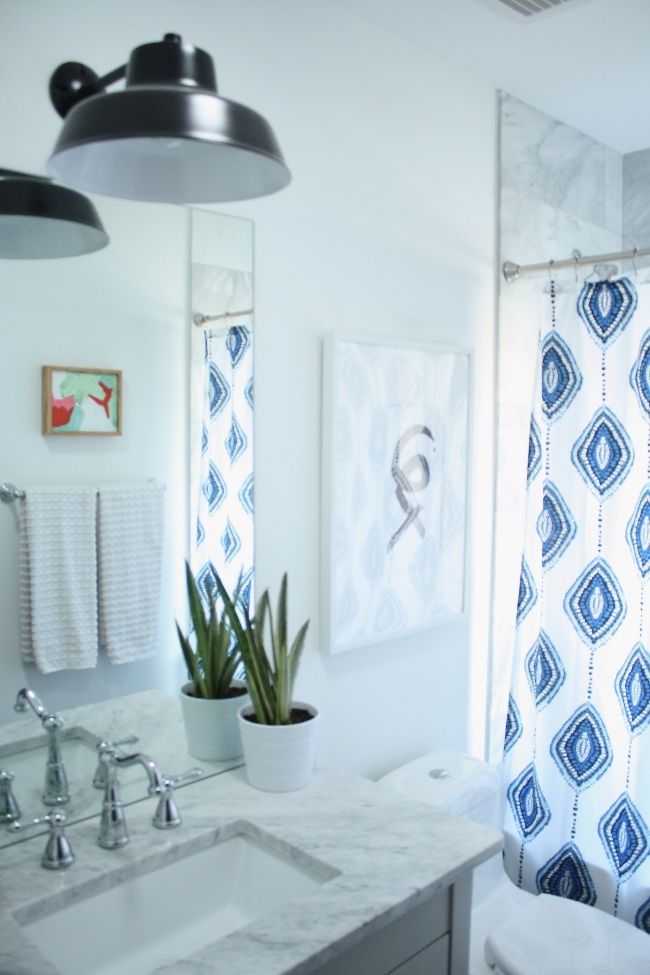 over all, I switched out the light fixture, the countertop, painted the cabinet and replaced hardware, and added accessories. incase you haven't seen, here is the before pic:
I definitely de-modernized it quite a bit, which is definitely what I wanted.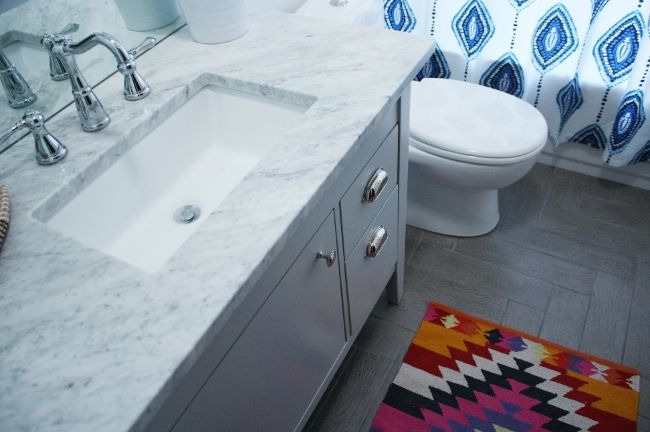 (ignore me in PJs taking pics of my bathroom early in the morning)
The only thing I had said I would do that I don't think I am going to do now, is add trim around the mirror. The electrical outlet is right in the way, and now I think I like everything as-is. What do you guys think?
Overall I love the bathroom. I think the new countertop was totally worth it. I go in there just to stare at it on a regular basis. Ha.