Hi! I hope you all had a great long weekend. Mine was nice, but I jumped right back into my kitchen cabinet project, and am finishing it up over the next two days. It's coming along nicely, though, and I think might be my favorite kitchen I've done. Dream kitchen, seriously. I will show you guys pics.
But, for now, I wanted to share a mural I did last week at
Kredible
. Their logo has this little flower/pac man looking thing in it, and they wanted to replicate this pattern on the wall. Kayte (the designer for the space) contacted me about painting it, and I did. It turned out pretty good! If you follow me on Instagram (@kristenfdavisdesigns) you might have already seen some of these.
Check it out:
Here's when I was first starting: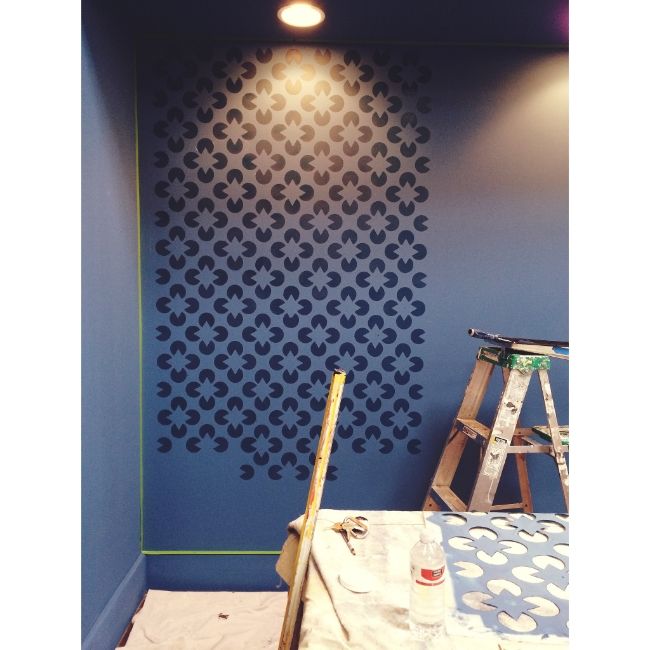 it was a two layer stencil. First the navy part, then the lighter turquoise.
and when it was all done: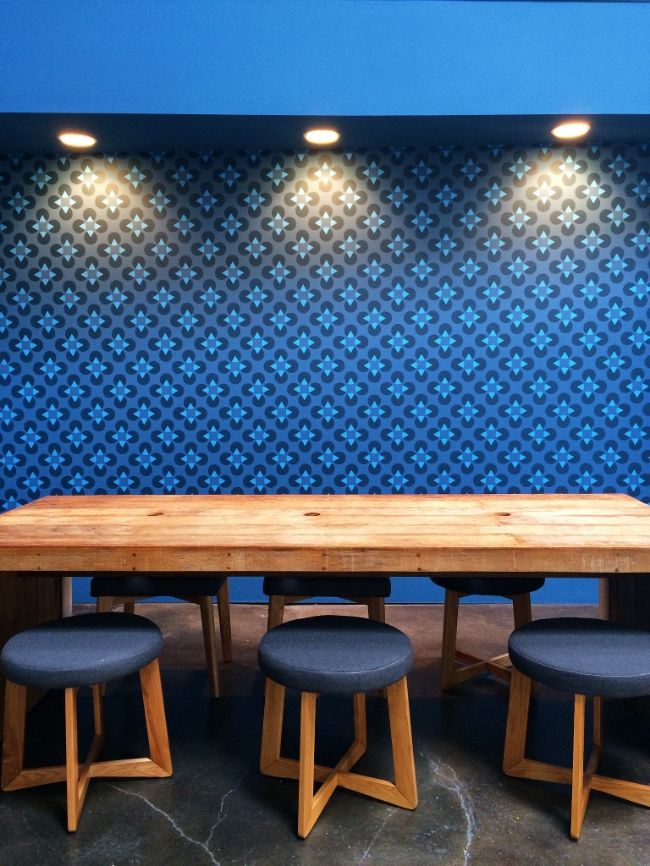 this was while I was doing touch ups which is why there is painters tape on the wall, still. I mark spots so I don't forget them, with painters tape.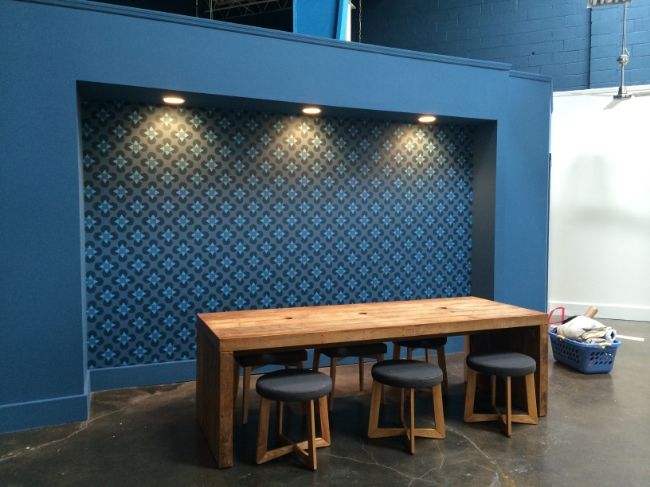 what do you think? I had fun with this one!