Hi! Happy Friday. I'm so glad it's the weekend.
I got the chance to build some shelves this week, in our kitchen. Well, "build" is probably not the right term, because all I really did was assemble them. But the hanging part took forever, so we'll call it "build". :)
I used corbels from Home Depot, which I saw John and Sherry
use here
, and loved (actually their shelves were the inspiration for how I wanted mine to look). I decided to make it easy, and but the IKEA Lack shelves for my shelf topper.
They had similar ones at Home Depot, but they were double the price, so I scooted over to IKEA and bought them there. The shelves were only $15 each, but the corbels were $10 each. Still not bad for some nice open shelving. I laid them out on the floor to see how they'd look...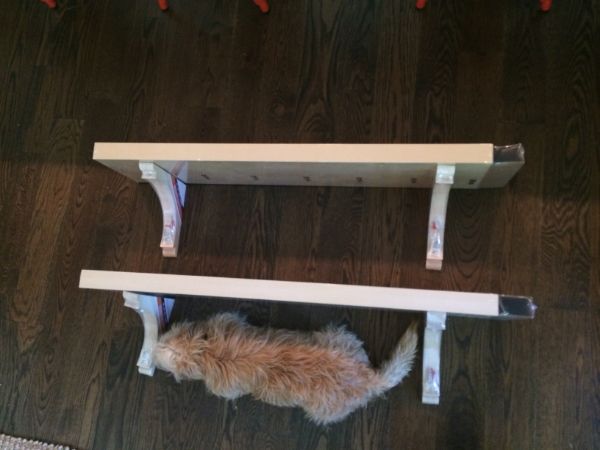 Max demonstrates sizing.
They didn't have the white shelves in stock, so I just got the birch colored ones, since they were lighter (I planned to paint then the color of
our kitchen cabinets anyway
).
After that, I did some tape placement to get an idea of where I wanted them to be hung...
I ended up moving the top one up about 6 inches in the long run.
Anyway, after that I just hung the corbels and the shelves. I also used heavy duty carpenter's glue to adhere the shelves to the brackets.
getting them level was the hardest part!
pre-painting! Woo!
To paint them I used my old tried and true painting-IKEA-furniture method... I used Zinsser's shellac based primer -- then my leftover cabinet paint. Worked great. I actually painted the corbels and the shelves before I hung them, because I knew it would be a challenge to paint them ON the wall, vs off.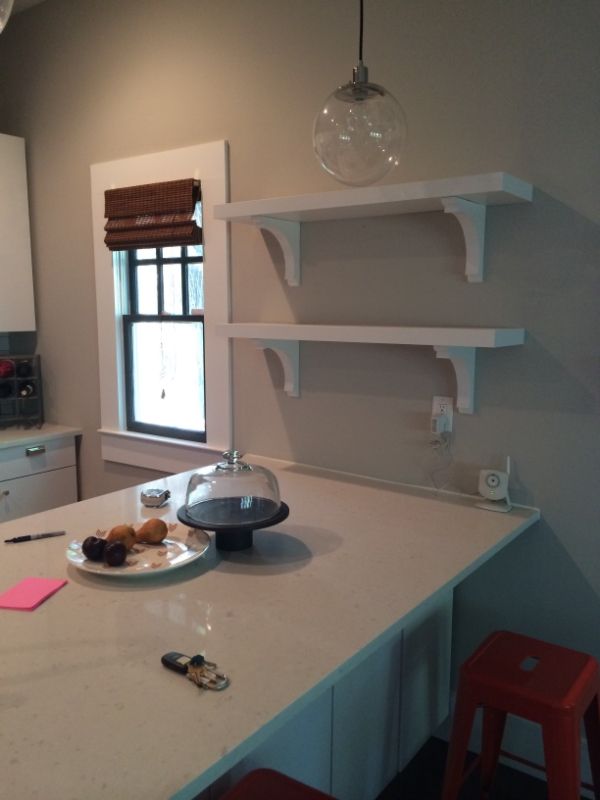 yeah! high fiving myself.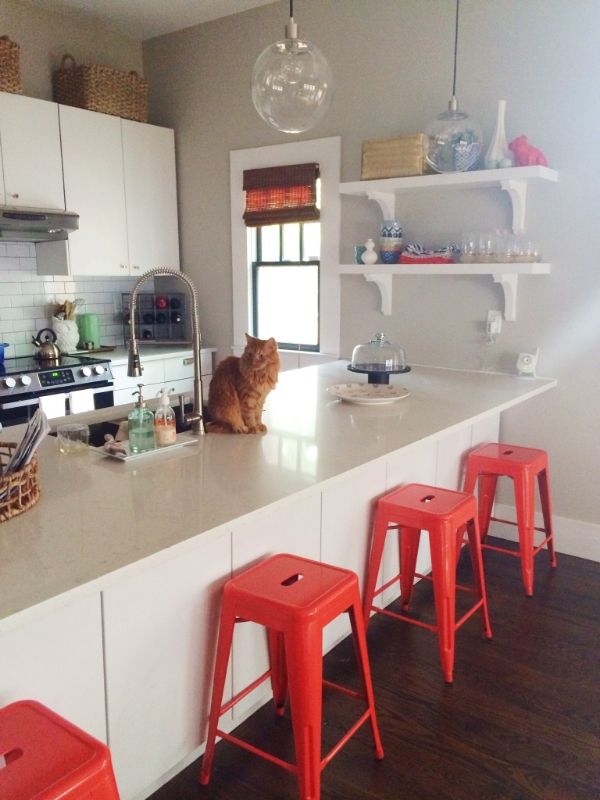 woop! I love them. I love having some open storage in the kitchen. I ended up moving that wicker stand out of the dining area (too small), so I put everything from in there on the shelves.
also, sorry for crappy quality photos - I still haven't downloaded the software for my nice camera yet onto this new computer, so all my photos look bad without editing anyway!!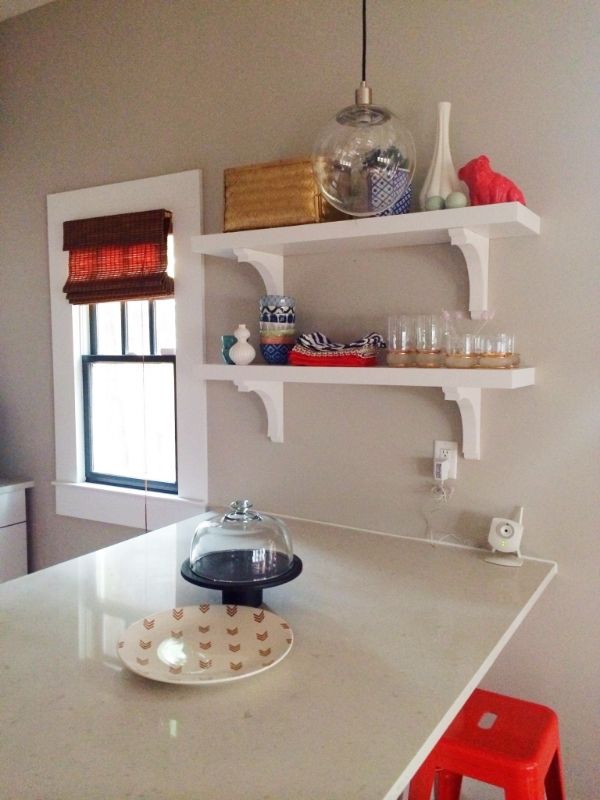 I love how they soften the space. What do you think?!