I did this project (last week) for an office space, and it's going to be renovated and used as a shared office for a few employees. It is a really cool building, but the room was basically being used for storage. We had the whole thing painted white, and I did this GIANT mural on one of the big walls. I was inspired by a photo I saw at Royal Design Studios, but the scale of their stencil was way smaller than what we needed. The wall I did this one on was around 27 feet.
here are some progress shots:
I started off by taping off my rows.
Then I made two big stencils, one for the right side, and one for the left. I basically did each color on each side, then moved to the next color. It was relatively easy once the math and the beginning learning curve was over!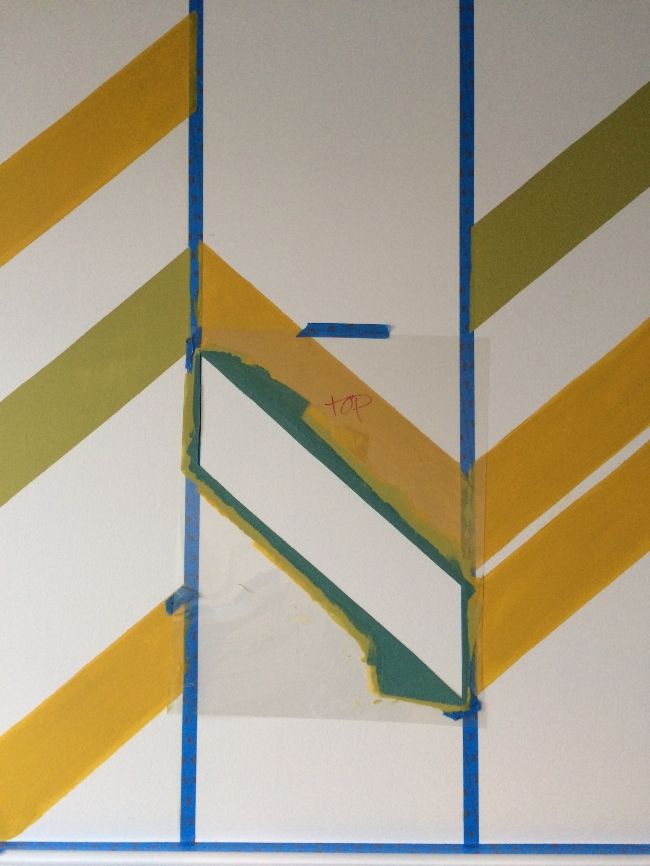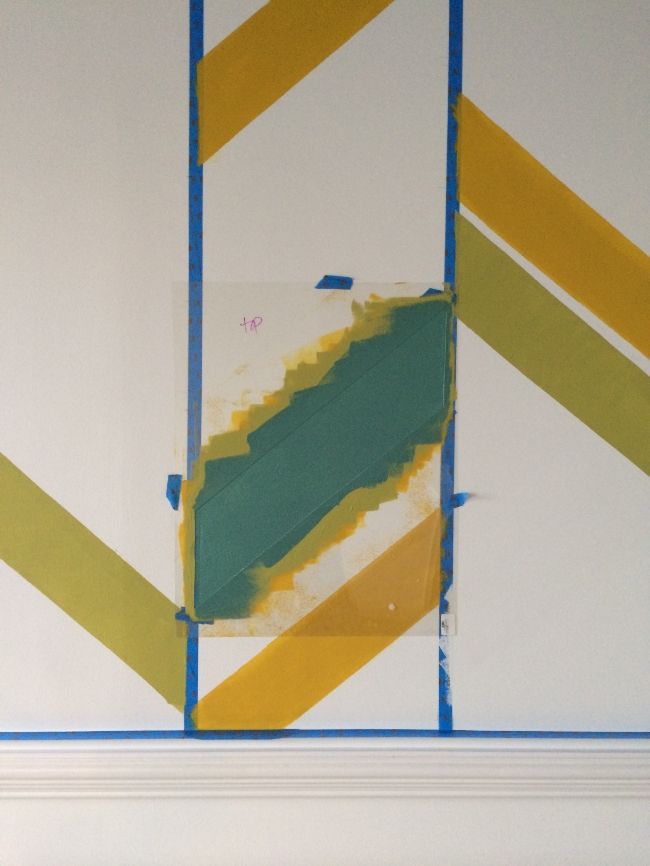 it was a little difficult stenciling up at the top! hah!
I just kind of eyeballed the placement. It is supposed to look random, but it takes a little planning.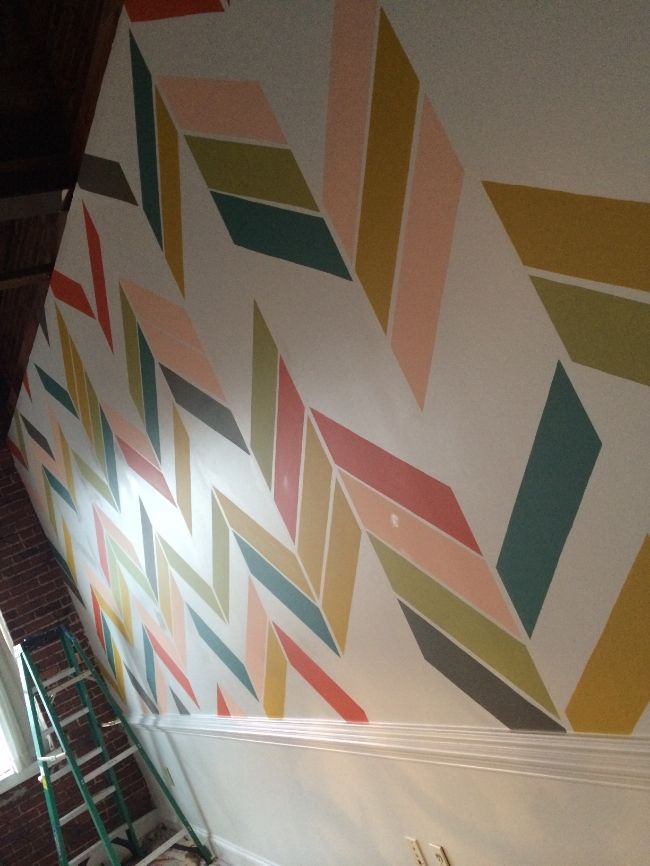 and... done!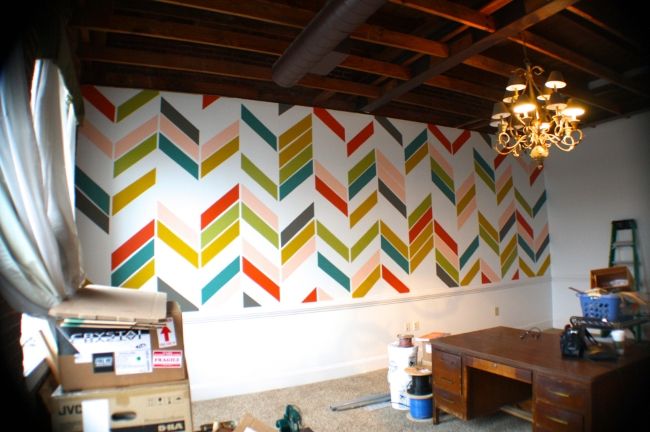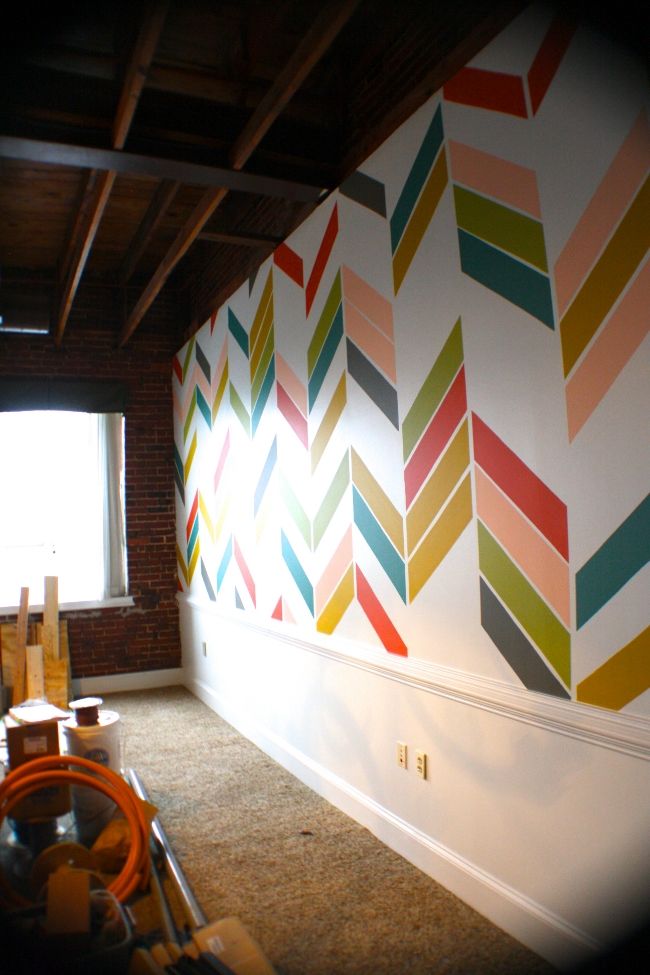 it was fun!