Thanks for all the feedback on my last post - I'm glad to know you guys have my back. I figured you would! I wanted to show you photos of our master bathroom cabinets, which I painted this past weekend. This whole project literally took me like 30 minutes, from start to finish.
This is the cabinet that we have: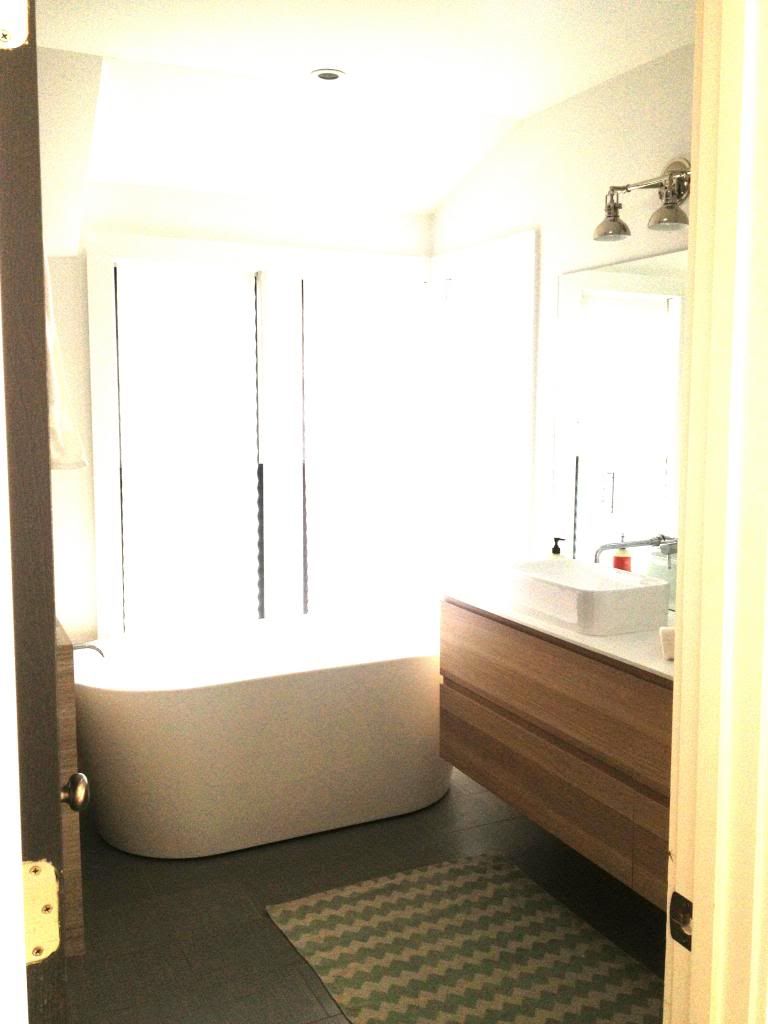 It's a floating cabinet from Ikea. I didn't really dislike it that much, that's why I left it alone for a while. But, of course I have to change everything, and came home from work Friday, ready to paint something. I'd been considering it back and forth, and decided to go for it.
I used
this awesome primer from Zinsser
to prime it with. It somehow amazingly sticks to that crazy Ikea laminate with no problems. I have had success using regular oil based Kilz on Ikea stuff too, but I think that this might be better. Plus, it dries insanely fast, which is good for me. It sticks really quickly though, so you have to clean any drips or spots up really quickly. Anyway, I primed it, then I painted it in Stonington gray, from Benjamin Moore, which I already had on hand and also used in our guest bathroom.
It's satin finish, which is what I always recommend on cabinetry.
I like it much better now.
But they're a little pricey, so I'm thinking on it for a bit. I only need 8, so it's not too bad. And yes I know I'm mixing metals in a room if I do this, but I think this room could use some warmth. I also think it'd be nice to break up all the flat panel with some pulls. I considered buying the standard moderny ones from Lowe's and spraying them brass colored, too, but I just don't know about the staying power of that. Plus, I like that these are a little different, ya know? Decisions, decisions.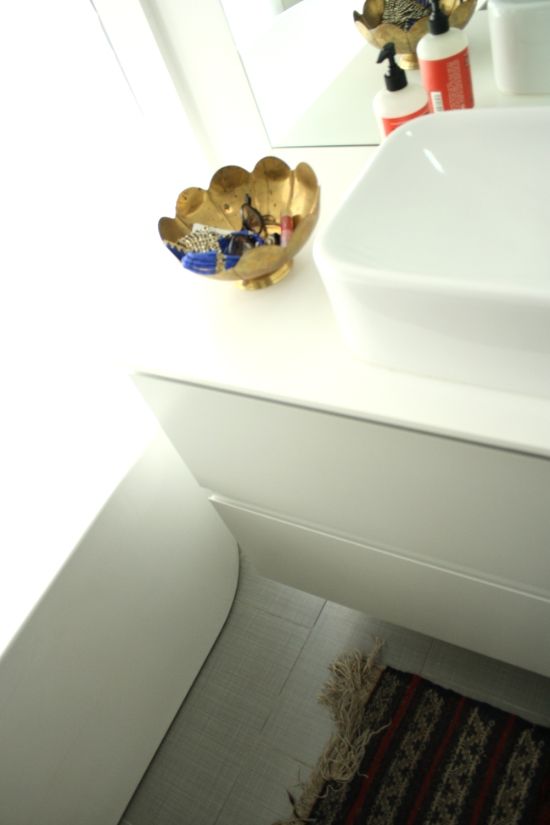 I'm loving the new color, though. I had originally planned to do them the same color as our interior doors (which is a dark charcoaly-navyish color), but nixed it for light gray at the last minute. Mainly because I already had the Stonington gray on hand. But, I'm happier with the decision.
I also want to add simple trim around the mirror, kind of like the trim around the windows. Just to de-modernize a bit. I'm thinking I need a new saw for my birthday ;)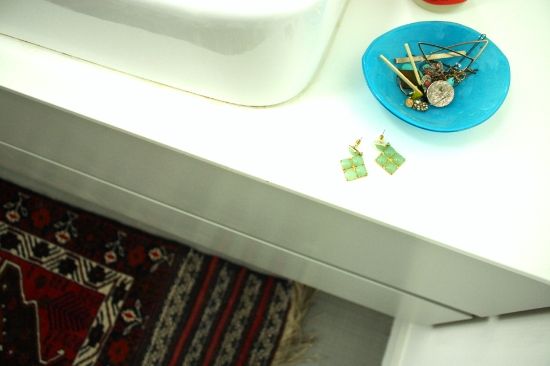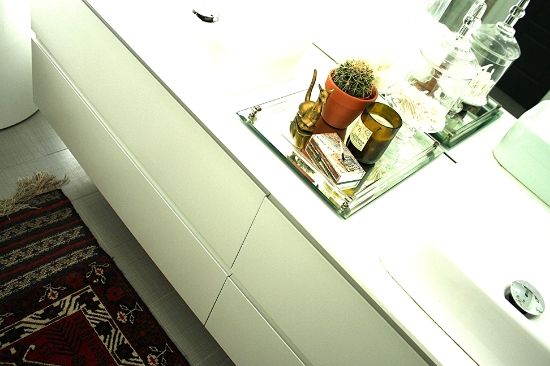 These photos are edited a little weird, sorry! I'm getting used to the new computer, and haven't downloaded editing software yet.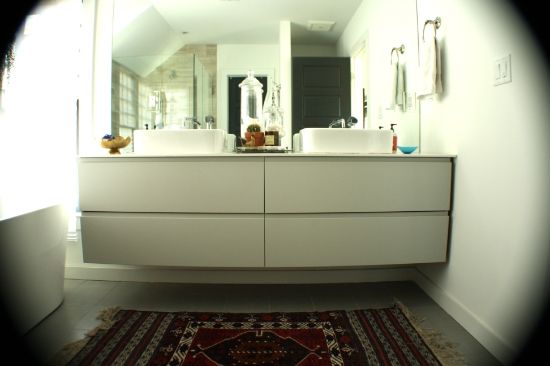 Now I just need my roman shades!