I finally got around to taking some photos of my kitchen yesterday. We are really loving it!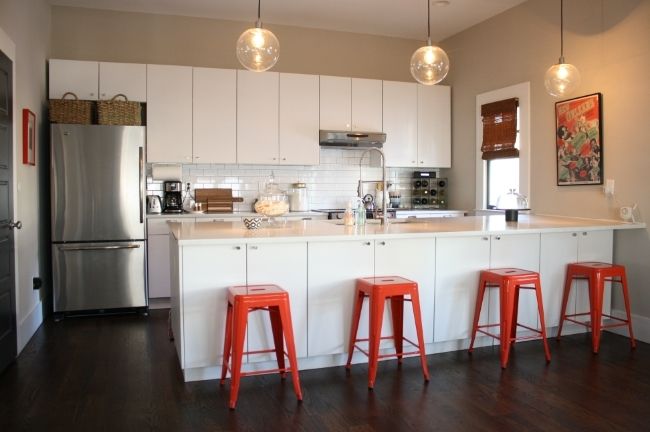 Incase you weren't following along, this is what the cabinets used to look like:
They are the "Sofielund" cabinets from Ikea. The kitchen was brand new to our house, but I didn't love the faux wood look, so I painted them in Sherwin William's "Snowbound". I used Zinnser's shellac based primer, which works magically on that weird Ikea laminate. From there, I could use latex enamel paint.
It's so much brighter, and way more our style. I just love a white kitchen. It's one thing that I'm consistent about with interior design!
Many people have asked if I picked out the sofielund ikea cabinets, and the answer is no. They were already purchased for the house before we signed the contract, so it was something I couldn't switch out.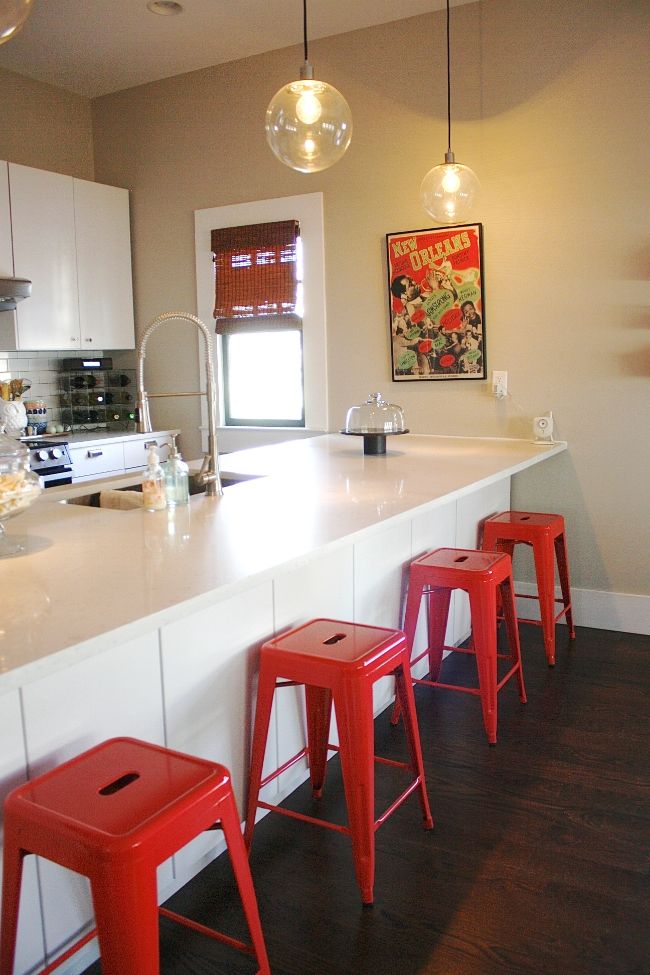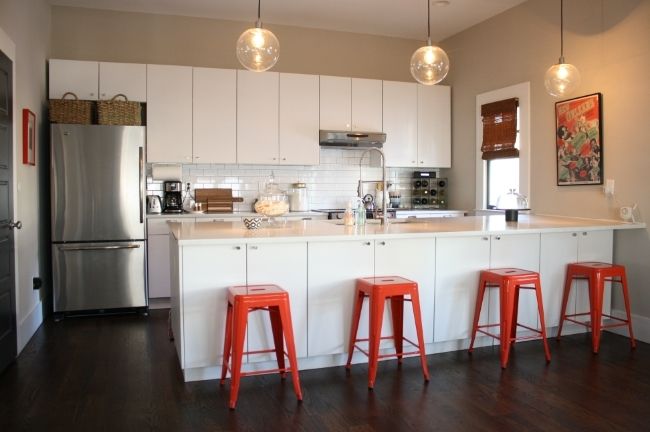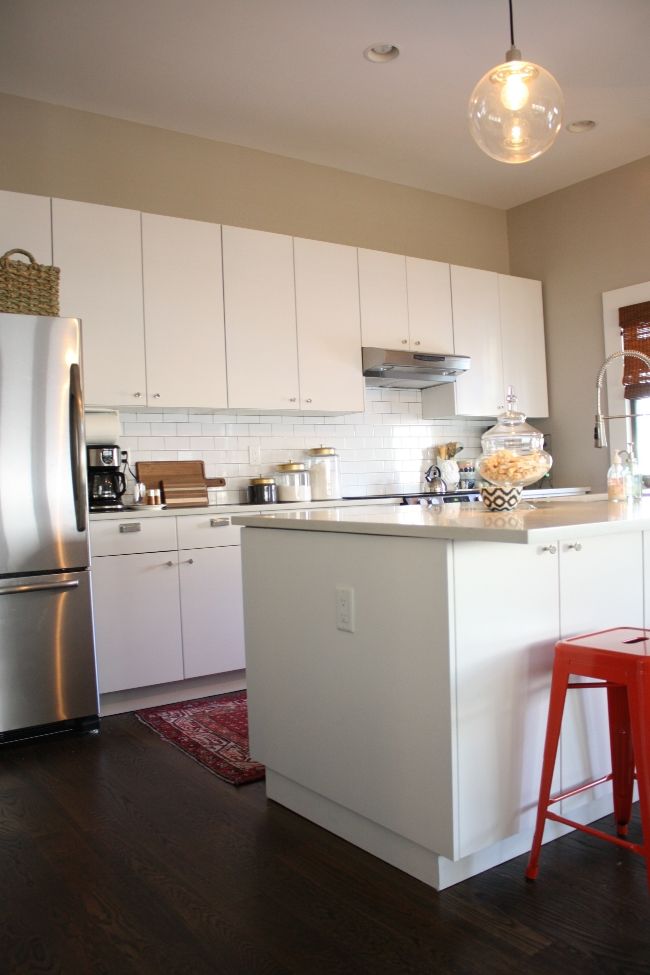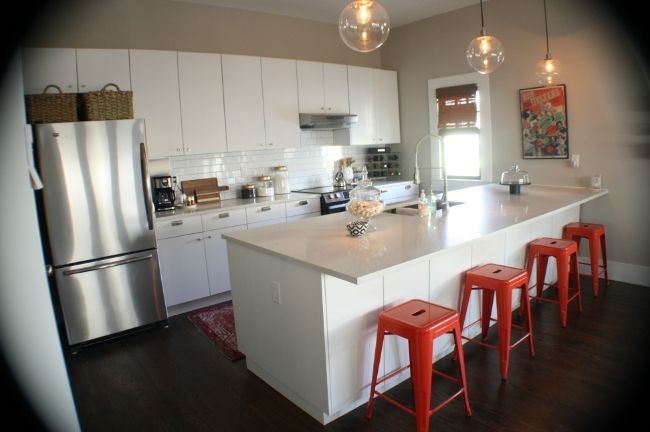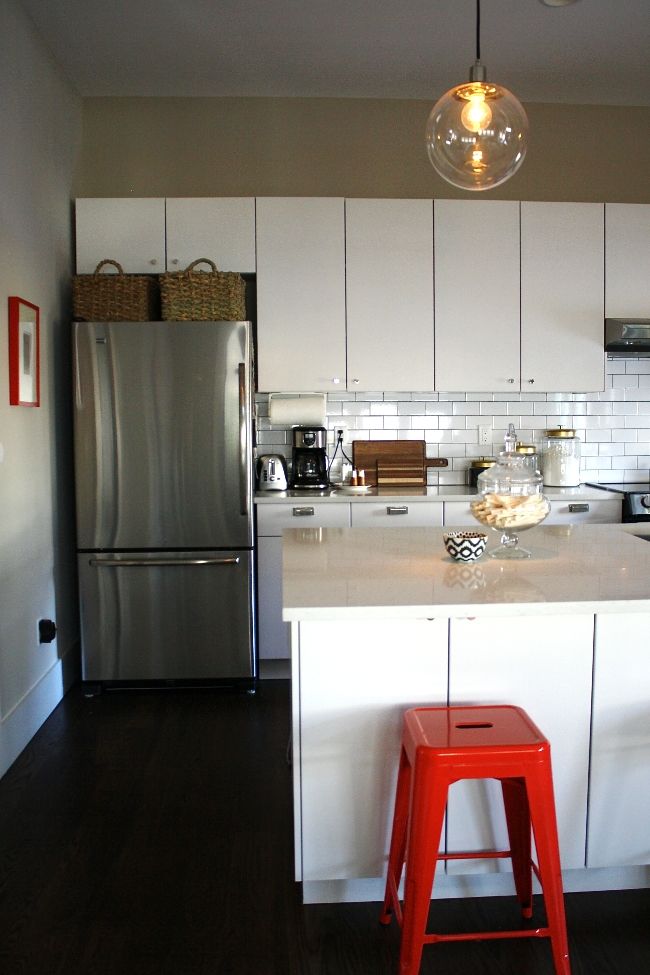 these photos are making the walls look really brown... they're actually gray. Collonade Gray by SW.