Hi!
Hope you all had a great weekend. I'm headed to do some stripes in a little boy's room today, but I wanted to share with you guys a little weekend project I took on at my own house this weekend.
I bought this vintage elephant at a junk store last year for $12 (I know, a complete steal).
I love it, but the current paint job on it was rather disgusting.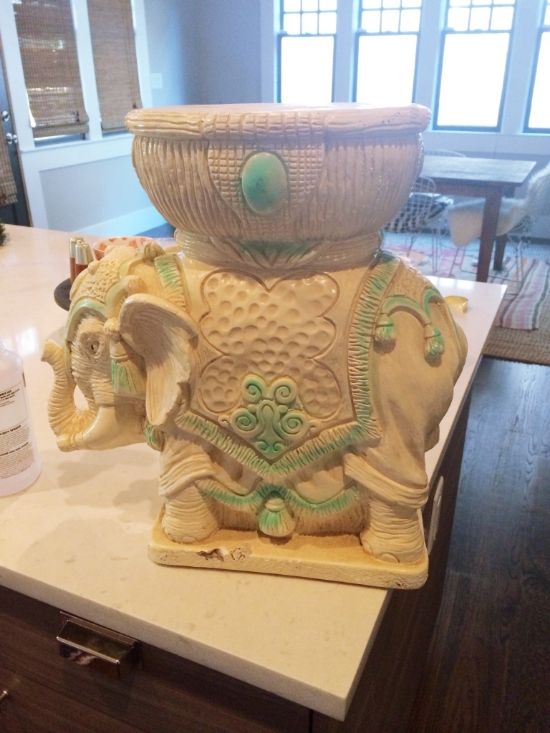 I knew that painting it a solid color would unify the look, not to mention modernize. I really didn't want it to look like stuffy accessory, so I decided to paint it bright fuchsia. I've had a little fuchsia craze lately. I couldn't find the perfect color at Home Depot or Lowe's, so I went to Utrecht (fine art supply store) to check out their specialty spray paints. AHHHH, the colors. So many colors. This is where it's at.
Montana Black
spraypaint was the brand I found a great color in, but there were so many to choose from. The only thing, was that I couldn't pick my finish - so my elephant is a little matte. I would prefer that it was high-gloss, so I plan to go back with a high gloss topcoat tomorrow.
Anyway, first I primed it with my favorite Zinnser 3-2-1 spray primer. This stuff is the best, y'all.
With the coat of primer, I could already appreciate the cute patterns and lines on my elephant more. I always prime things with white primer before doing a bright color. It makes a world of difference in the vibrance of your ultimate paint color. If something is going a dark color, I don't necessarily prime, unless I need it to be extra durable.
After the primer was dry, I was ready for spraypaint, and that's when I discovered that Montana spraypaint is the best spray paint invention ever. This stuff covers like a dream. Seriously! You'll see what I mean if you use it.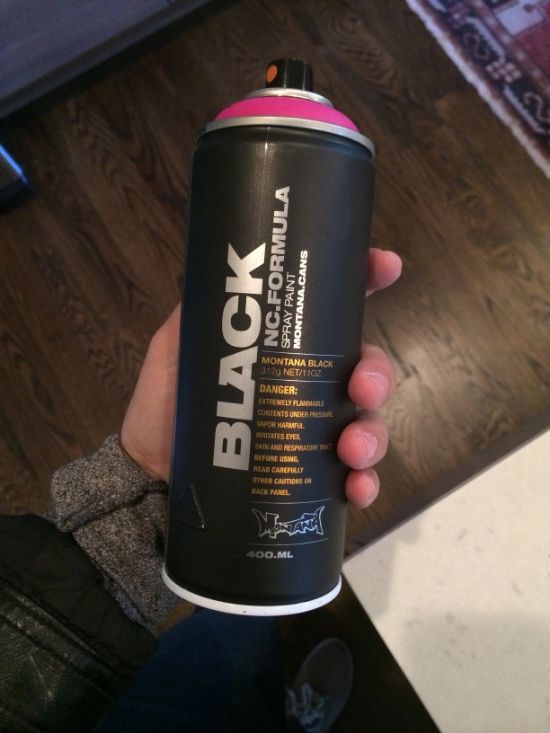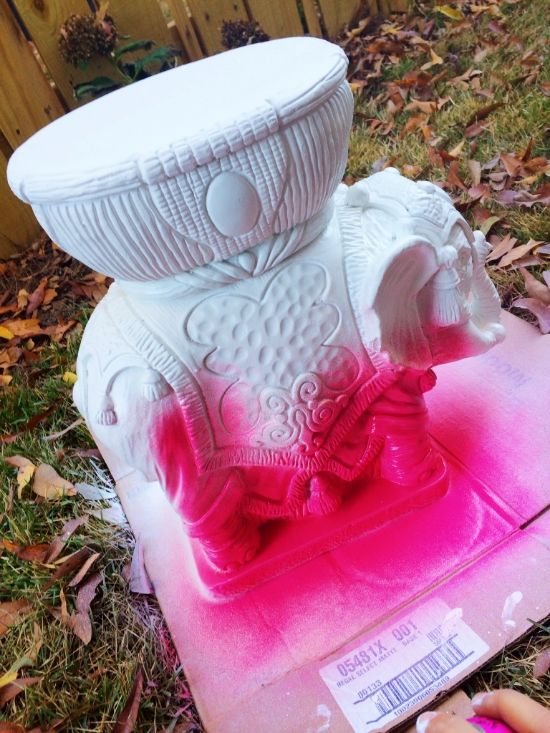 I got really excited after this. Fuchsia for the win!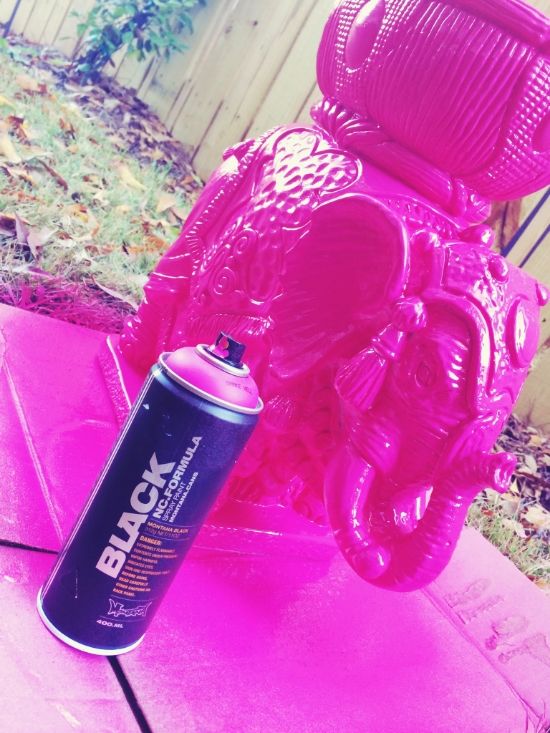 And, here he lives, in my bathroom: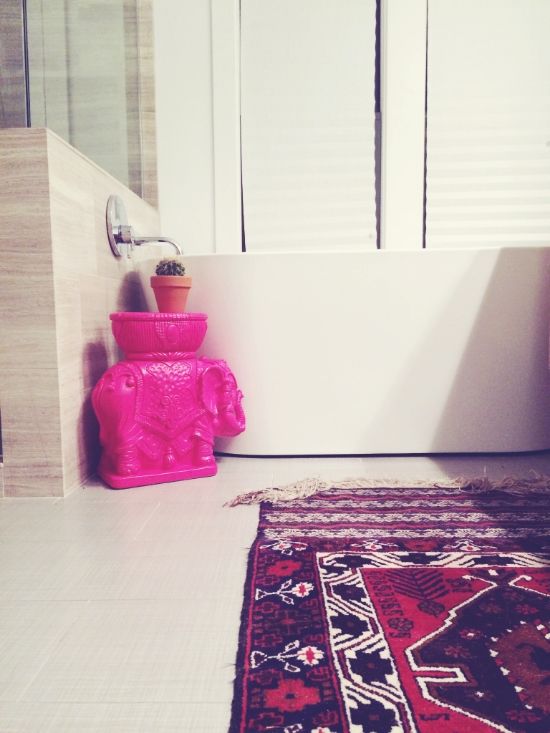 (please ignore the temporary paper shades that have been there since June. I actually just spoke with a lady about sewing some roman shades for this space today. Little victories, people.)
I love it! I think the bright, unexpected color is just the modern touch it needs. And, the fact that it's an old-school garden elephant seems fun next to my modern tub.
Like I said, I do plan to paint it with a lacquer high-gloss topcoat, but I don't have any - will be doing that this week!