It came, it came!
I was so excited about my new
sofa from west elm
coming. It took almost ten weeks to get here, and that seemed like an eternity. Being an adult takes lots of patience, huh? I feel like this summer/year has been full of waiting and waiting for big things. Exciting, yet annoying. Haha.
It's a nice light/medium gray (the color is called "Gravel"), that I think (hope) will be easier to care for than our white sofa, though I really didn't have as many problems with the
white sofa
as everyone was worried about when I was considering options for reupholstering it. That's probably because I don't have dogs or children and we like to stay pretty clean! She is in need of a good professional cleaning now, though. We moved it upstairs, into our bedroom, and I love it there. It's a nice spot for hanging, or tv watching, or putting on your shoes, or whatever. My parents always had a sofa in their "sitting room" in their bedroom growing up, so it makes me feel adult-ish. :)
Anyway! Of course it's a rainy, dark day here in Atlanta, but here it is in our living room: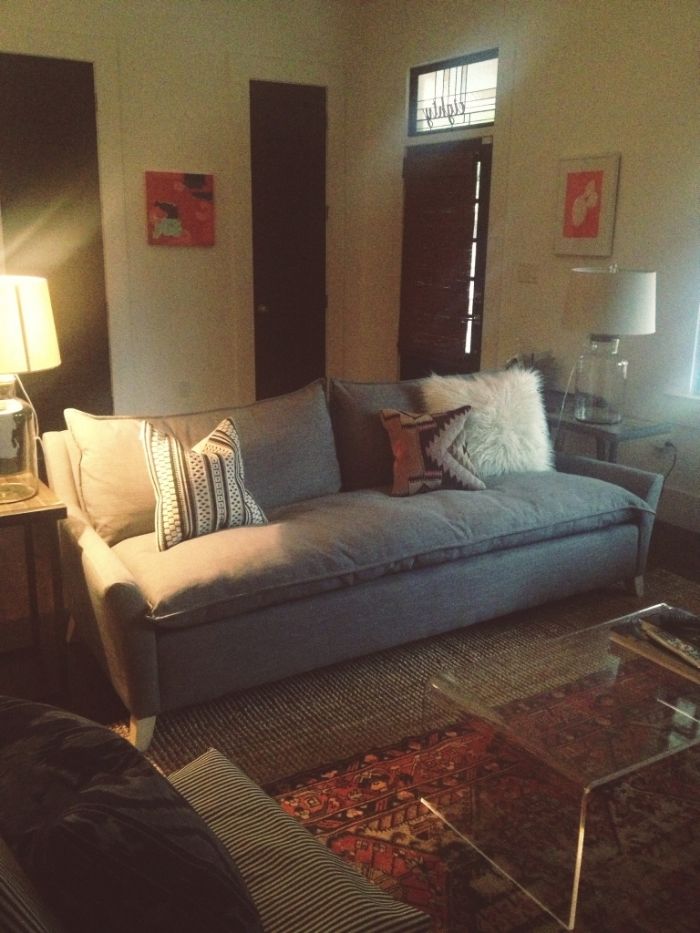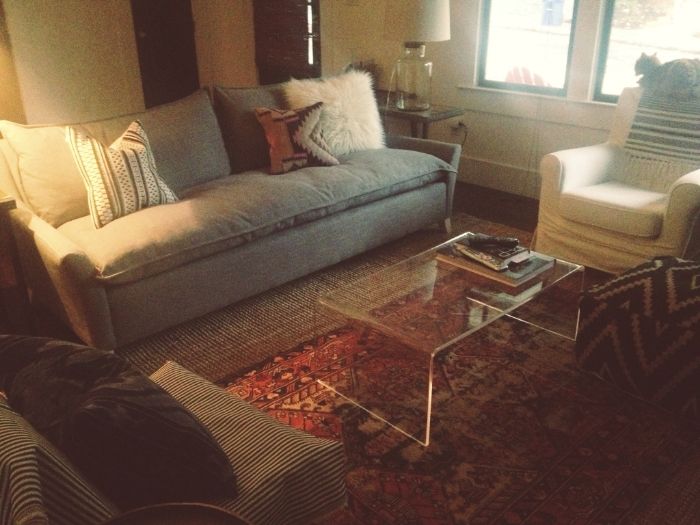 (again - dark, rainy day. Also, I didn't turn the overhead lights on, which probably would've been helpful)
I really like that the style of it is not specific. My last sofa is midcentury modern, and it's pretty obvious. This one is a mix up, which makes creating an eclectic space, more fun.
I love the little white washed legs, too! A new color/kind of wood in the room was essential. Didn't want even more dark wood in here.
Now i've got to come up with an official side-chair game plan. I think I have one - I need to just go ahead and buy/order stuff, so that I don't change my mind! I've had the
fabric draped across that cute little MCM chair
for a month now - time to get the ball rolling!