I recently completed a nursery project for a very talented local interior designer, and I thought I'd share it with you today. This is one of those projects where I came in at the beginning of the room transformation, and I can't wait to see photos of how it turns out in the end, because I know it'll be amazing.
I did big bold stripes on the walls in a neutral gray-taupe color. My stripes were 17", and I made them perfectly crisp by painting the edges of the tape with the basecoat color, and then doing the stripe color on top of that. Works every time!
Here is a vine video I made when I did it (you can follow me on there if youd like - my name is Kristen Fountain Davis)
Here is how it turned out:
Can't you see the potential of how awesome it's going to be in there? I really REALLY loved her brass door knobs on those black doors. Genius.
You can't see the stripes, but they continue into that little alcove. Details like this make stripes cool, I think.
Here are some other details from the room: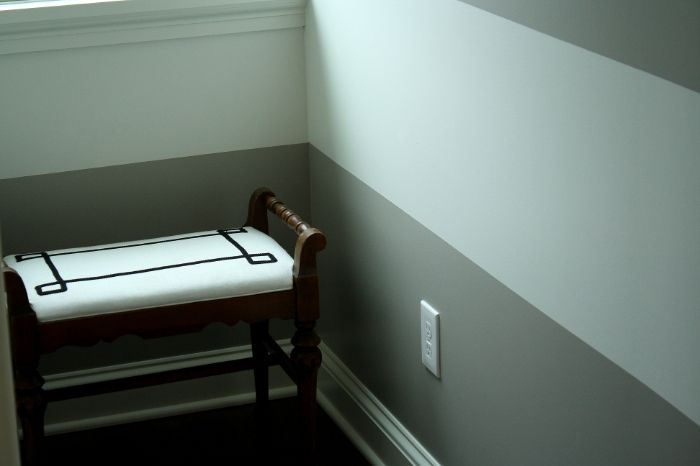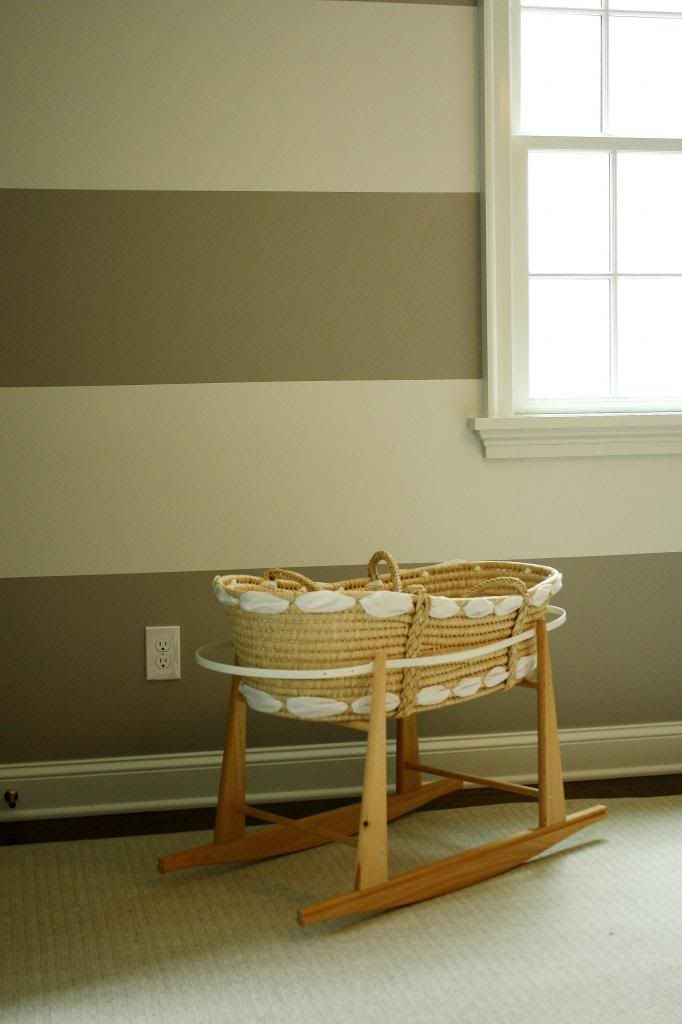 have a great Monday!