Good morning, and happy Monday (boo).
Did you guys have a nice weekend? Our's was great, and packed with lots of family and socializing. I finished up last week with a few painting projects, and am headed out the door in a bit to work on starting a kitchen cabinet job. I have a few photos I snapped over the past few days I thought I'd share...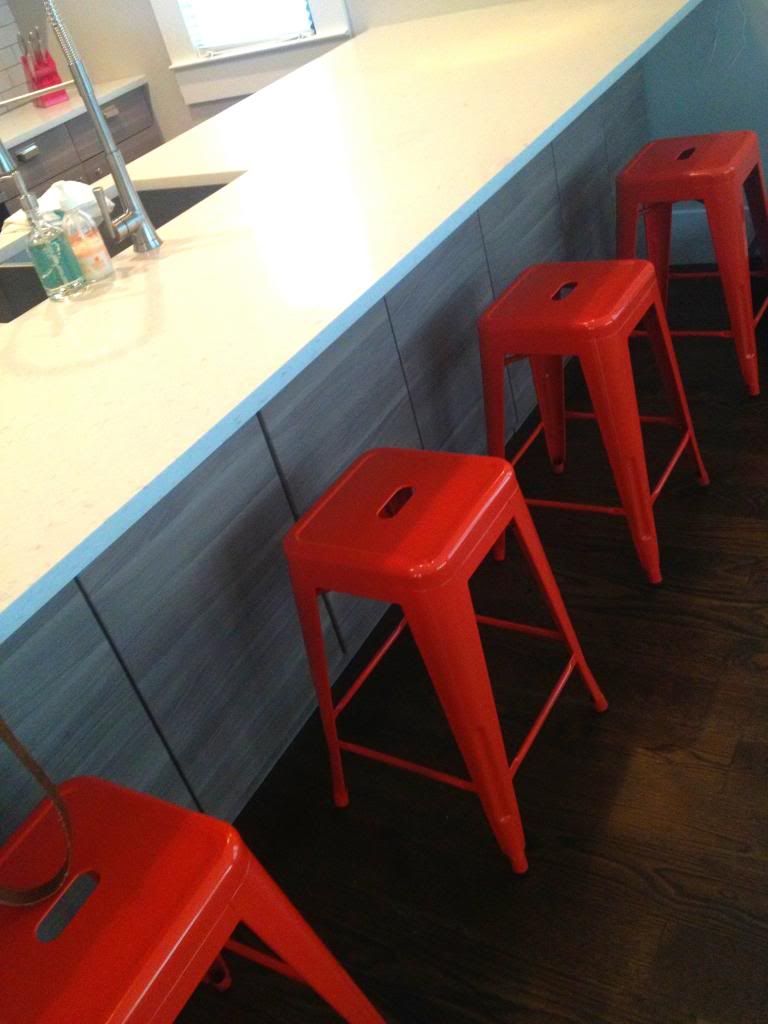 Here are our new kitchen stools, woo. I got them at Overstock. I thought they'd be more of a red-orange tomato-y color, but when they got here they were orange. I still really love them, though, and the orange actually matches the rug I bought last weekend for the dining area perfectly, so it all ties together magically and nicely. :)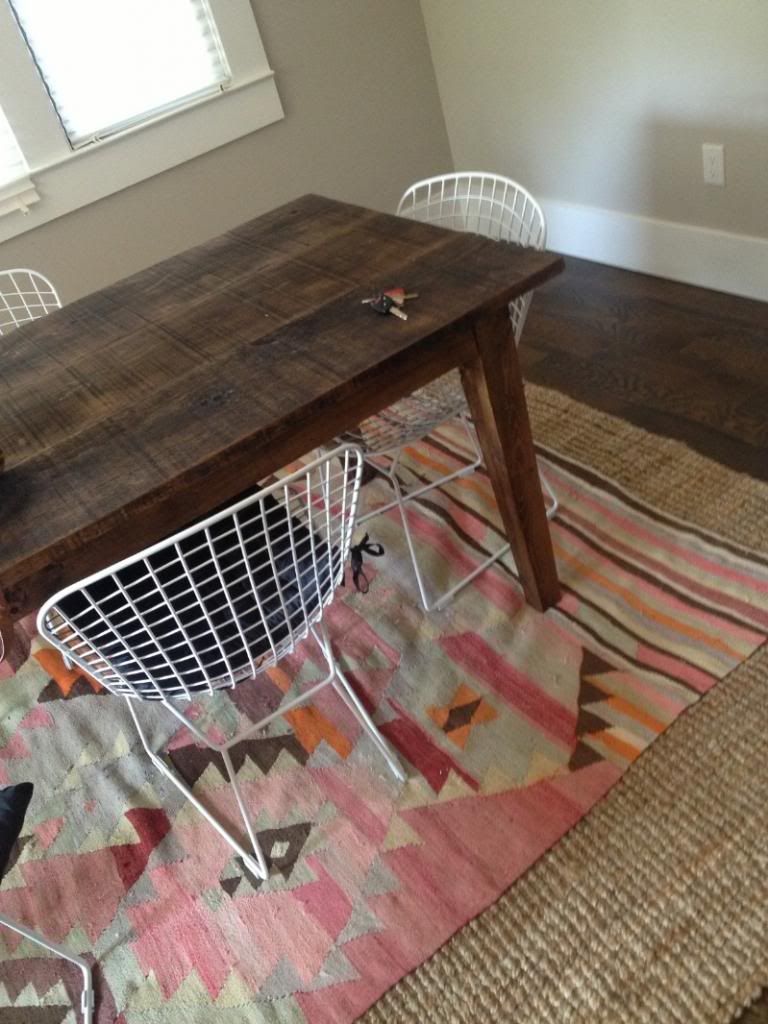 I also got some more of the wire Bertoia lookalike chairs on Amazon. I painted them white, but I'm thinking i might paint them back black or dark gray again. I think I liked the contrast better before. What do you guys say?
I picked some gardenias yesterday and placed them on the table. It smells so good in there!
I found those old bottles on the side of the road a long time ago... I still love them.
We had family over last night for father's day. And look! We can fit more than 3 people in our house at one time! haha.
There's my dad... and assorted other family members. Look at all that food! My brother and I (ok, mainly him but I chopped things) made tacos for the fam.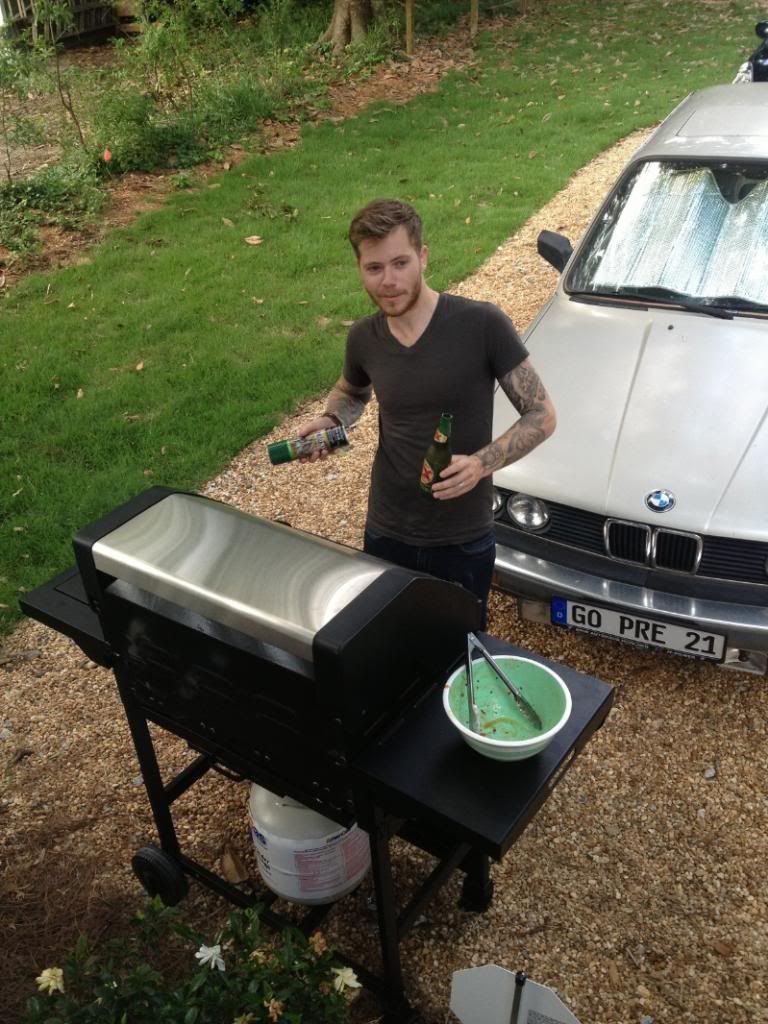 here's my brother David, breaking in the new grill. (of course my dad came over on Father's day with a gift for us. :) a sweet new grill! Awesome.)
hope you all had a nice weekend... lemme know what you think about my chair color?