As I mentioned yesterday, we are moving soon, and along with a new house comes the opportunity for outdoor livin'. We'll be out of the condo, where we really don't have an outdoor hangout area, into a house where we can spend time outside, in a yard. So exciting! I don't have the greenest thumb, but I'm excited to have more plants to spend time working on. Hopefully with more light in my house, and porches, I'll have better luck.
Much like the rest of the blog design world, I love succulents. As you know, I have my
fake succulents in my house
, but I plan to have real ones outside on my porch this summer. Here are some photos from Pinterest that I have pinned and am loving lately.
another cute planter:
I love the natural feel of this outdoor area: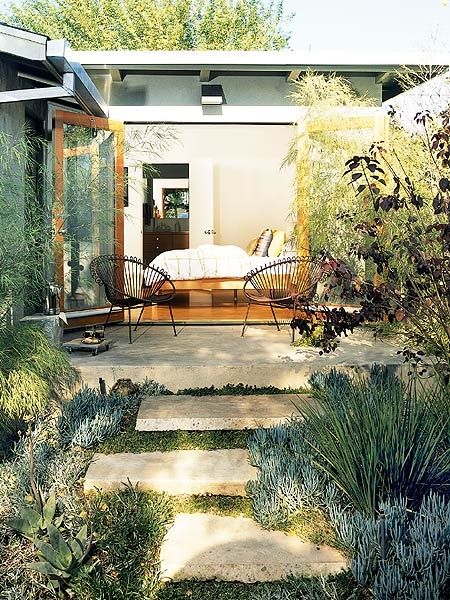 I love the look of succulents inside concrete planters.
Did you see where
Jenny
is planning to make some concrete planters? I think it's a great idea. I'm thinking if I can conquer resin work, I might could conquer concrete. Could be fun!
If not, this is a good idea: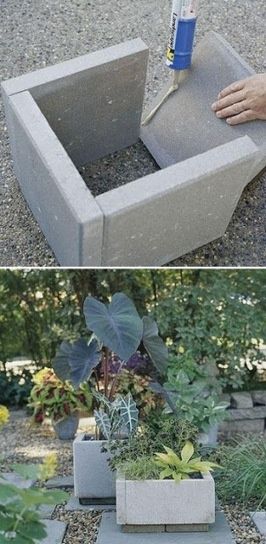 I wonder if it would leak? Anyone tried it? Concrete planters can be pricey, and those pavers are only about $3 each or so! Could be worth it to try, huh.
I really can't wait to get back to doing more home projects. I feel like I've done so little decorating and DIY-ing for my own house lately. It's sad!