Oh man!
We're in it now.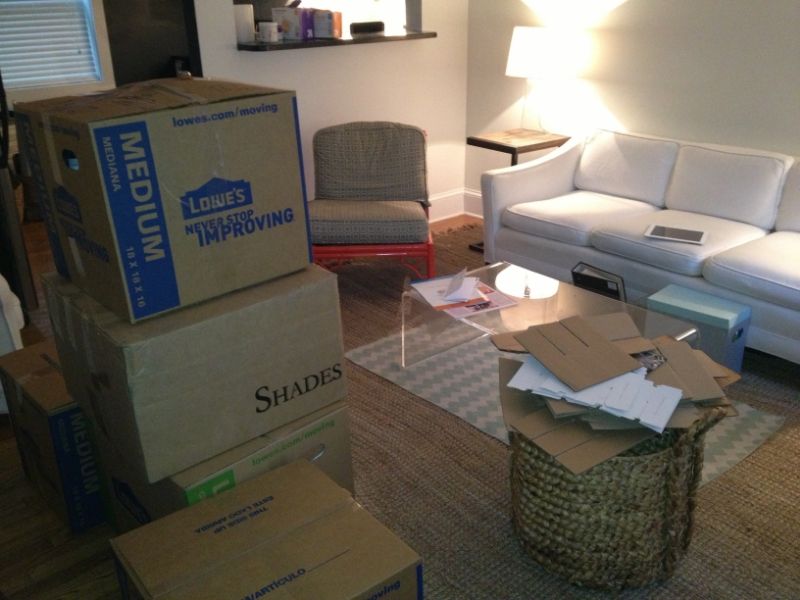 Packin' it all up. It's crazy how long it takes to pack, huh? Even in this tiny place. I guess the main thing is all the dishes and glasses and stuff. It's just so time consuming. We're hauling it all to a storage unit for now, so it's quite the undertaking.
Mika is unsure: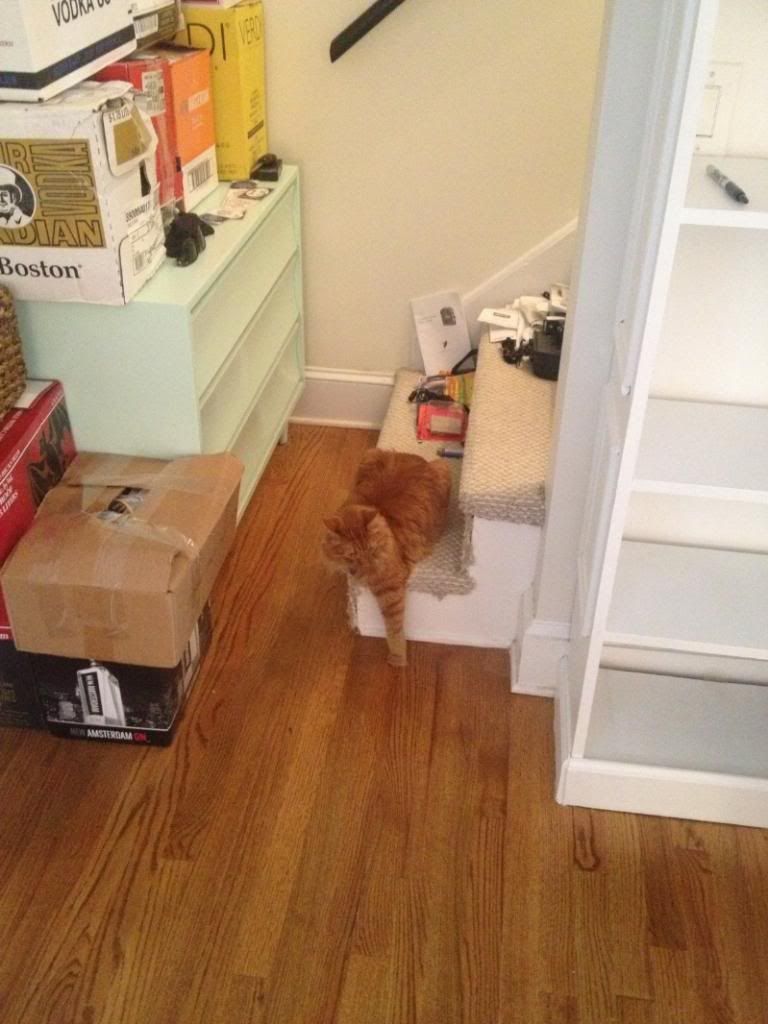 This was yesterday, while I was packing everything up. He always hangs out at the bottom of the stairs here, but the one-arm-secured-safely-on-the-ground-to-brace-himself-from-the-dangers-of-packing-up-boxes was new (and hilarious... to me... but clearly I am far too entertained by his daily life).
He later decided that he'd found a better perch to keep an eye on my crazy packing: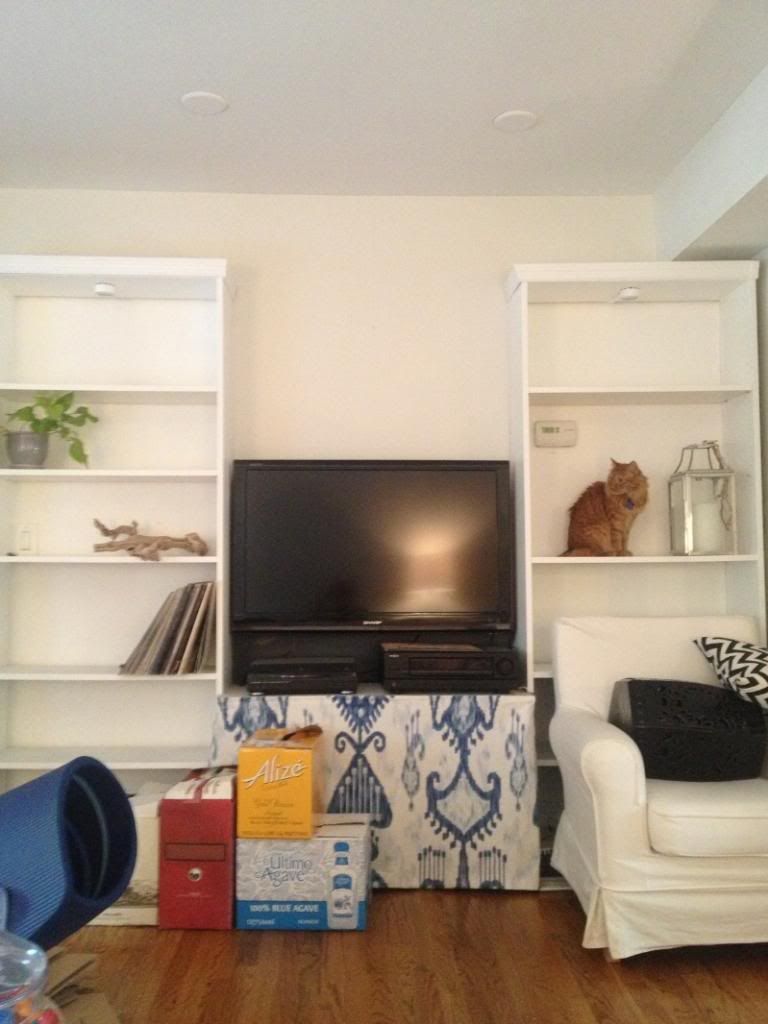 much better viewpoint.
alright, I'm off to move! Wish me luck.