I blogged a little bit about this kitchen over at the Mycolor Inspired by Pantone Paints blog that I write, but I also wanted to write about it here, as it was a huge job I just finished, and I was really happy with the outcome. I thought you guys might want to see my client's fun color choices, too.
Here is the "Before" shot of the kitchen:
Lots of builder-brown cabinetry. I know a lot of people like wooden cabinets, but my client had lived with them for years, and was ready for a change. The rest of her house is neutrals and pretty textural elements (along with some fun, bright pops of color), so painting the cabinets made sense. She had "pinned" several kitchens that were grays and creams, and had stated that she wanted the outside cabinets to feel like they sort of faded into the background. I think we accomplished just that, with our color choice! The island got a little more dramatic with a gray-blue-green color (distressed, too).
voila!
Isn't it a nice change?
My favorite part is in the butler's pantry, where we did a pop of tangerine inside the shelves. She has a "thing" for orange, so when I suggested painting the inside orange, she jumped at the idea! We both loved it.
You can see it, peeking around the corner in the kitchen...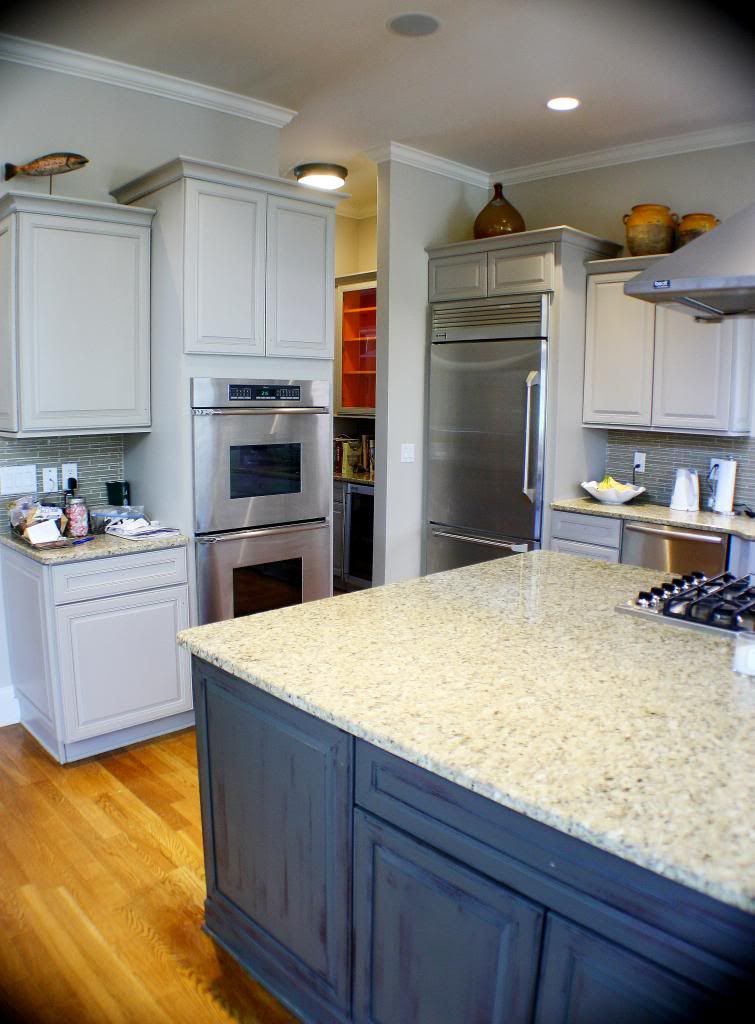 and here it is up close: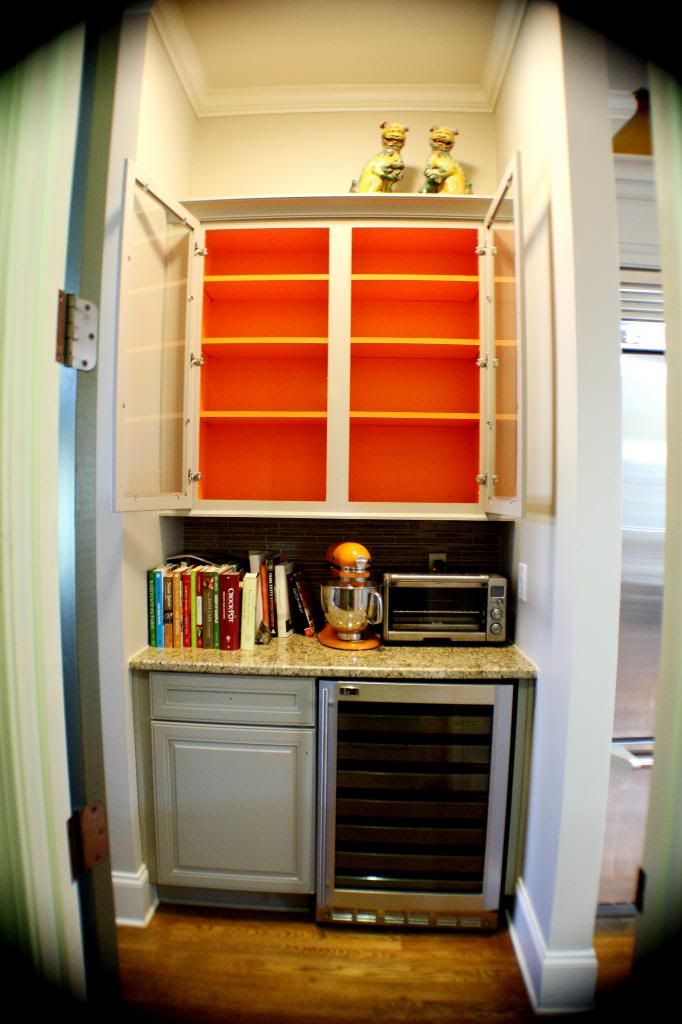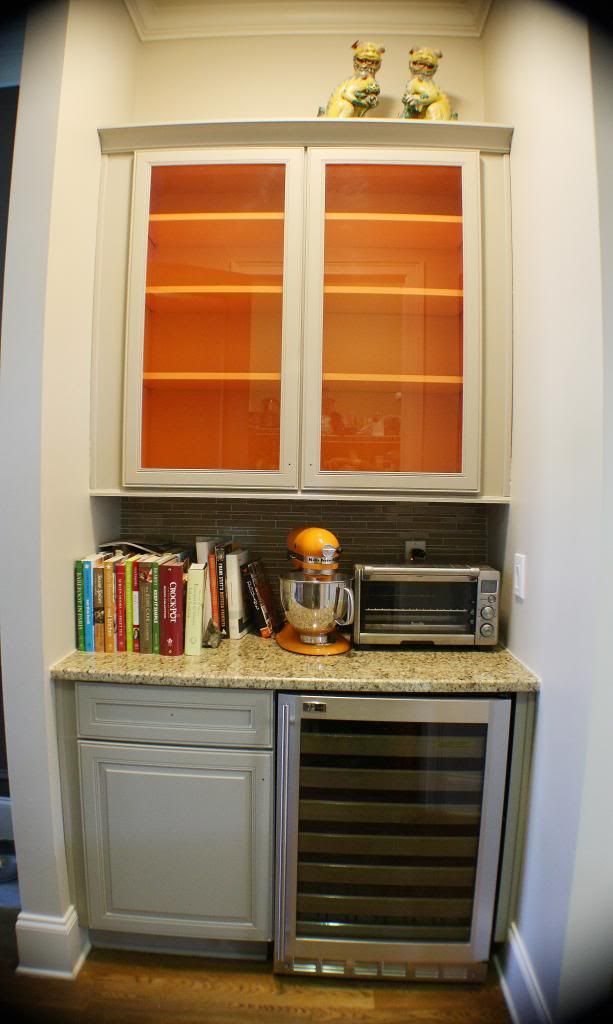 fun stuff!
A lot of times, before I paint someone's kitchen cabinets, they will ask me about how smooth will they be, considering most of the time I used a roller and brush. I took this photo to show the smooth-factor:
see the sheen and smoothness on the outside doors? I use a furniture roller, so that I don't have brushmarks.