Just thought I'd check in today with a few photos from my weekend. How was your's? Did you celebrate St. Paddy's day? Jordan was out of town, so I hung out with friends and did a little thrift store shopping, which I haven't done in forever. I'm trying to save those dollar billz these days (for the new house, whenever we find it!), so I thought I'd go to a few thrift stores on Saturday, after doing some work.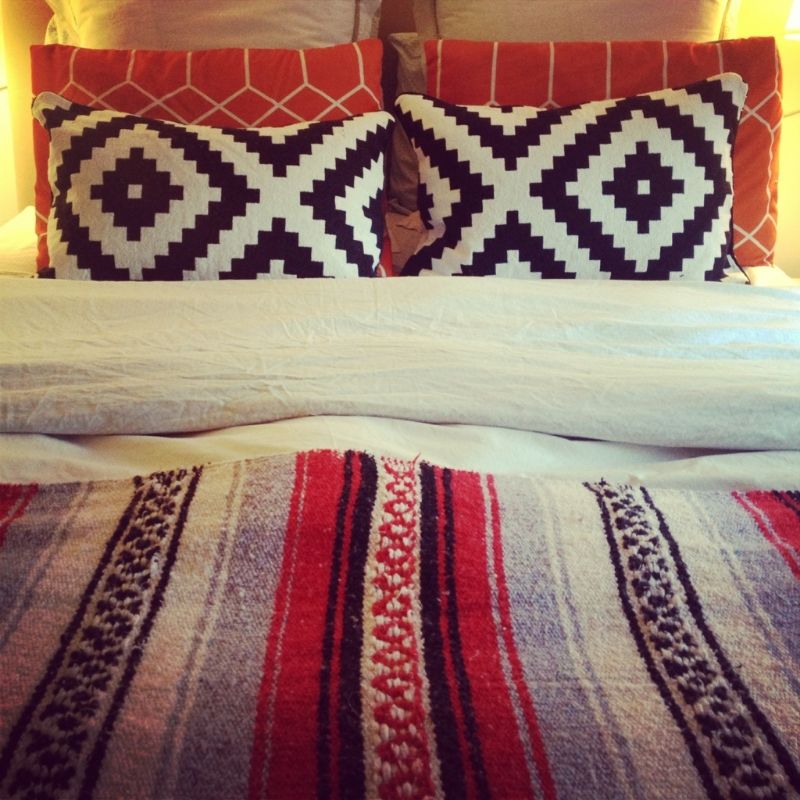 I found this Mexican blanket at a thrift store, in some of my favorite recent colors - black, white, red and lavender. I love the way it looks on our bed, with my two black and white Ikea pillows and the geometric printed pillow cases from Target! Kind of updates the bedroom a little bit, while I'm waiting for us to move :)
I also found this cool terra cotta vase (in the background):
I can't wait to put some flowers in it this spring. The triangular pattern and Native-American-feel is very current, don't you think?
I also found this cute fish dish. Its about 8" in diameter: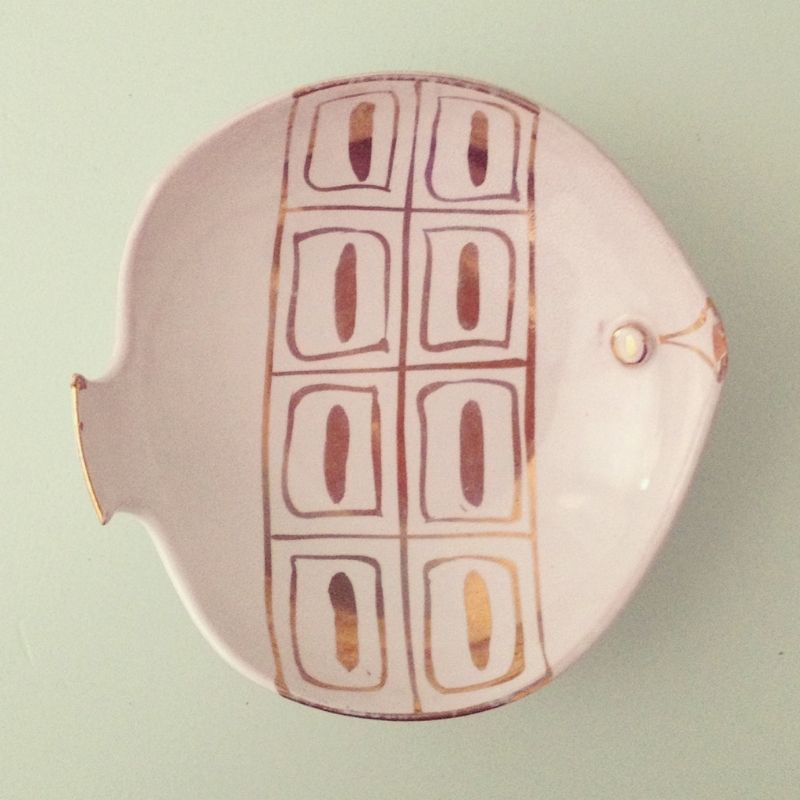 cute! It's very mid-century-modern, and I love the gold brushed detailing on him! I have to fix his lips, though, where it is chipped a little.
While I was out and about, Mika chilled on the couch ALL DAY LONG.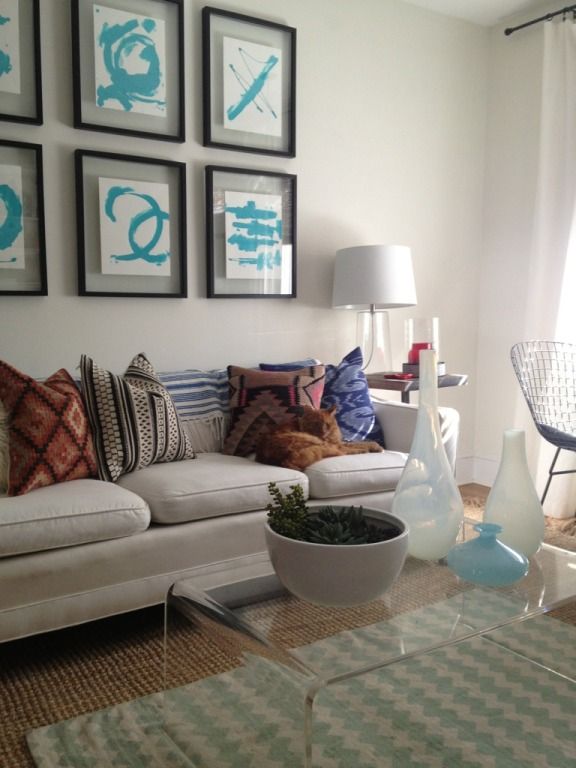 He was sitting here every time I walked back in the door. Lazy bum.
Yesterday was my mom's birthday, so we went to Griffin to celebrate with her.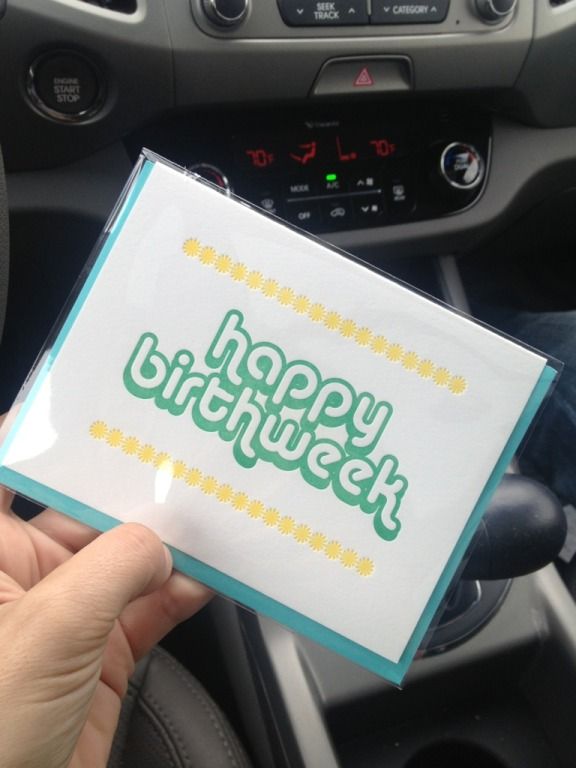 All their cards are really funny. "Birthweeks" seem to be the popular thing now, don't they?
I took this photo at my mom's house, amongst the clovers. Very St Patricks day, no? :)
Last but not least, I went to Drybar last week, and saw this cute chandelier, made of hairdryers. Have you guys been there? The decor is amazing.
I thought this chandelier was perfect for them! Im doing some work in a hair saloon soon, involving a cool stencil, made specifically for the hair-cutting situation... can't wait to do it, and share it with you guys.
Hope you all have a great (and productive) week! I will be busy painting my life away, and trying to find a house to live in.