Like I said, yesterday I had the day unexpectedly free, so I was able to get caught up on some work and do a couple of things for myself.
I decided I wanted some gold element in my kitchen, so I spraypainted the tops of my Target canisters gold. I can't remember the exact spraypaint I used (I actually used two different types, because they were both leftover cans I had at the studio), but the one that is on the top layer was the prettiest (I tested them out first). It had more of a rose tint to it, than a green tint, like the first one. A while back, I made a video and a blog post about how to spraypaint.
You can check it out here
.
This is what they looked like before:
(see them all the way to the right, in the corner?)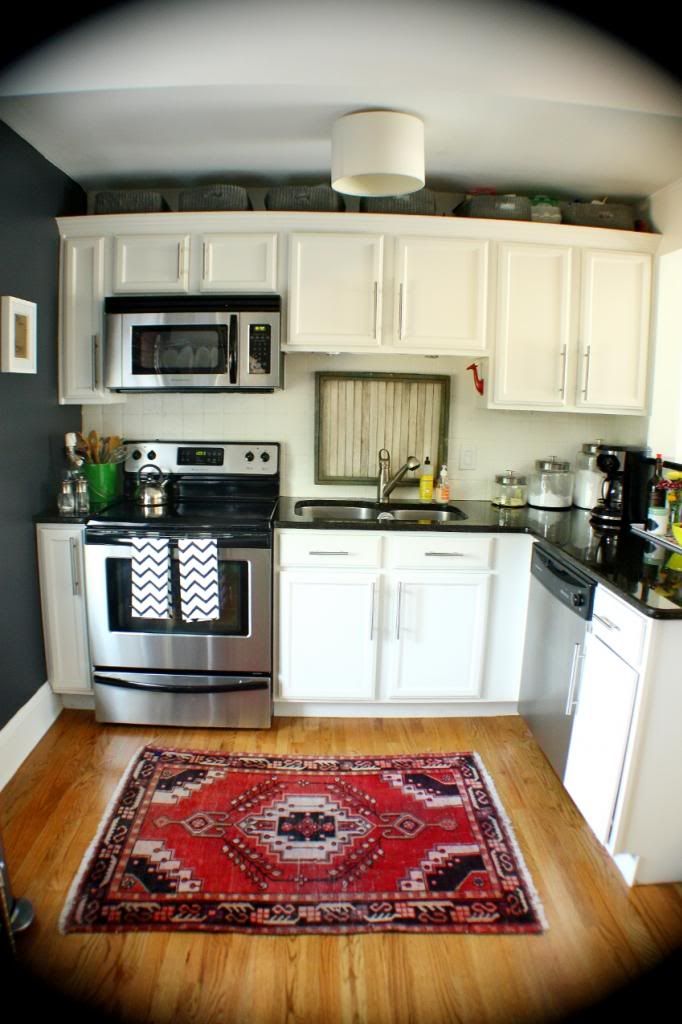 And now!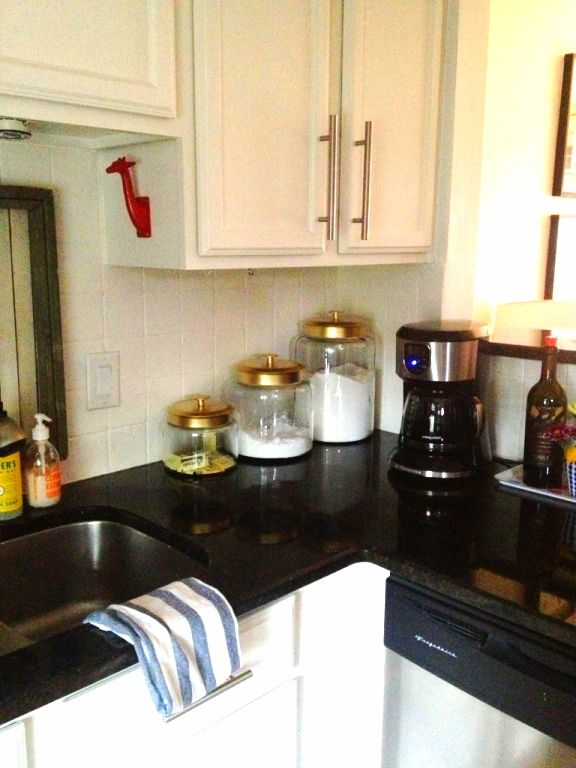 I think they look fancier :)