Hi!
It's Friday. It was a short week for me, but a busy one. So many errands to run, projects to finish up, and paintings to ship. I'll be doing a little work this weekend, and trying to finish this wine cork table that I have been building resin layers on:
I did the second coat yesterday. It's more than halfway covered now, so I think it'll take about 4 layers. Geez! Gonna be thick. Cool, though.
After I did the resin pour, I had a little leftover in that batch, so I poured it on an old tiny painting...
experimenting!
Here's a little something at my house that is making me happy... my owl vase, filled with little orange grocery store roses:
I have him on the top shelf in our living room, and whenever I look up he makes me smile!
Another thing that makes me happy, is my fake succulent plantings. Hah. I know they're tacky, but Mika doesn't eat them, (one reason my roses are so high up is that Mika eats all living plants that are at height he can get to) and they live forever
also making me happy are these two home made candle holders, leftover from my brother's wedding...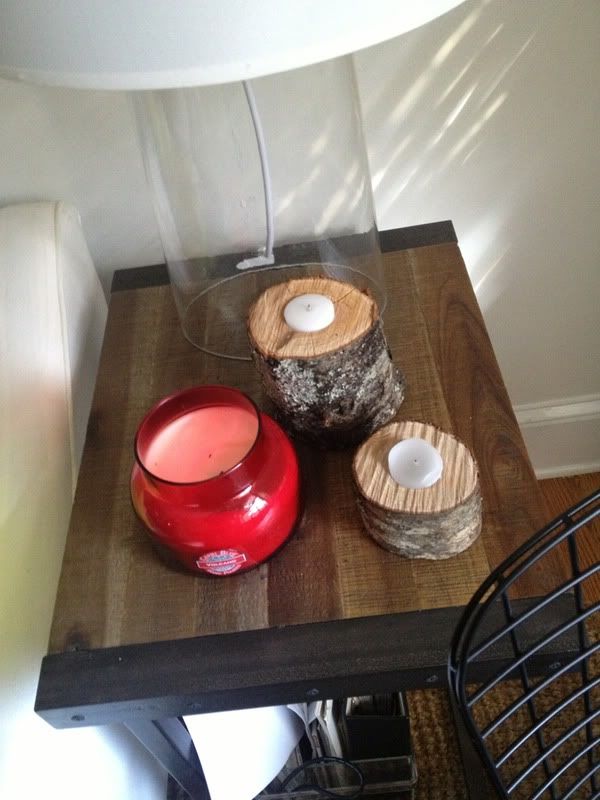 and this purple candleholder I recently got at Urban Outfitters: