Hey!
I posted this on the Mycolor blog, but I also wanted to share here, because I think it's a handy tutorial, and you guys will like the video that I made to accompany it.
What you'll need: A sanding block (Around 120 grit), wet rag, MyColor™ inspired by Pantone's "Goat" (only one quart is needed), and some glaze. (I am not picky about brands!)
I started off with two tables that looked like this:
First, sand them well, to remove the varnish. You are not trying to get to the raw wood, just remove the shine and varnish layer that makes it slick.
I use a mix of about 50:50, paint:glaze. I usually just put it in a tupperware container, and use a thick (5″) chip brush, which is the cheapie kind with thick bristles.
I brush it on, then rub it back with a damp rag to make it smooth. This technique is pretty smooth looking, but still allows the wood to show through, so it's not a solid paint job. With this table, since the blonde wood is not a popular color to show through the wood, I didn't want it to REALLY show, just give the idea that there is wood underneath.
Here is a video, showing how I apply the paint: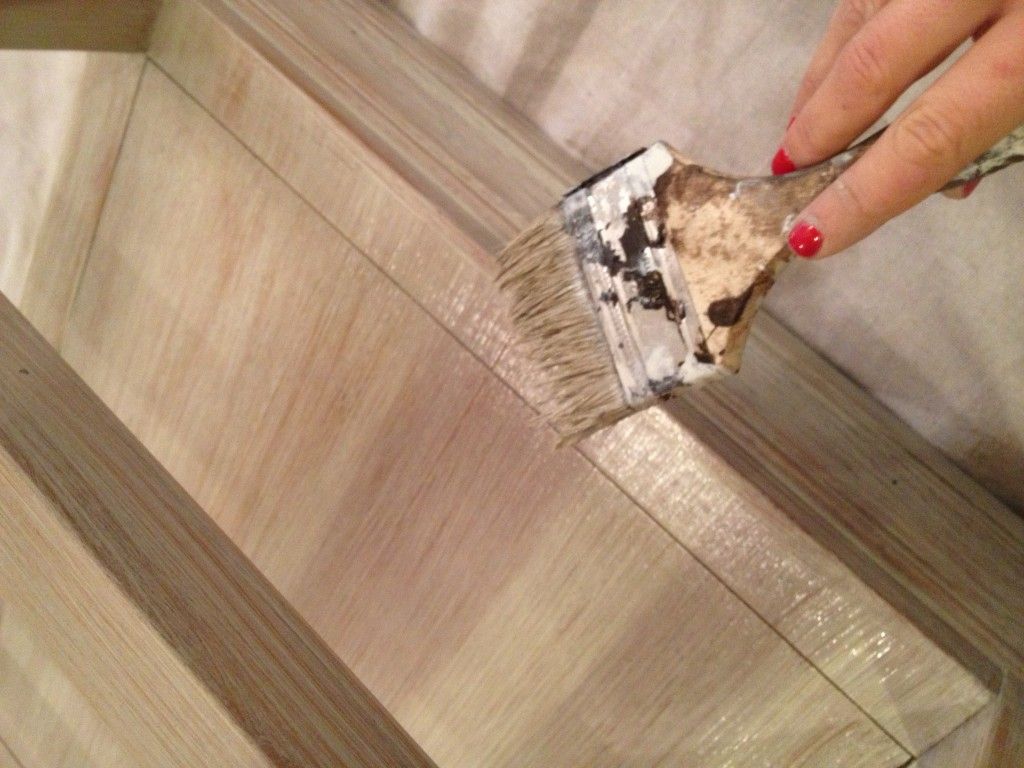 After you brush the paint on, you wiiiiipe back. This makes it smooth, and not streaky. I ended up doing two coats on these tables, for good measure. The result is a pretty wash, which majorly updated the tables! See? here's the before and after shots:
The "Goat" color is a really great gray with lots of brown and maybe even a touch of green in it. Mycolor truly makes many wonderful grays that I love! I sealed the tables with a wax finisher for maximum protection.