I mentioned yesterday, that I painted something funny... I painted the knife block in our kitchen. It was just a boring blonde wood, before, but obviously doing its job just fine: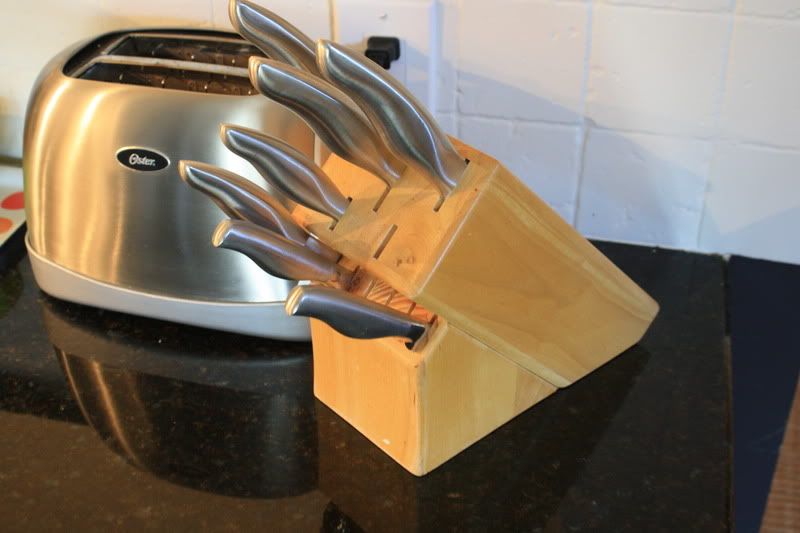 I had the idea to spray paint it months ago, but I got around to it over Christmas break.
We've had it since we got married (almost five years), and I clean it when I clean the kitchen, but I thought I'd use a little something different this time, to try and remove unnatural residue. Since it seems every pin on Pinterest involving cleaning always uses white vinegar, I decided to use that. I think it worked well, and took off anything that would need to be removed before spraypainting.
First, I spray primed it (a must! Especially if you are really wanting to make your paint stick, and, since red is a thin opaque color, the white helps keep your paint bright and make sure no wood grain shows through, and also keeps you from having to do as many red layers).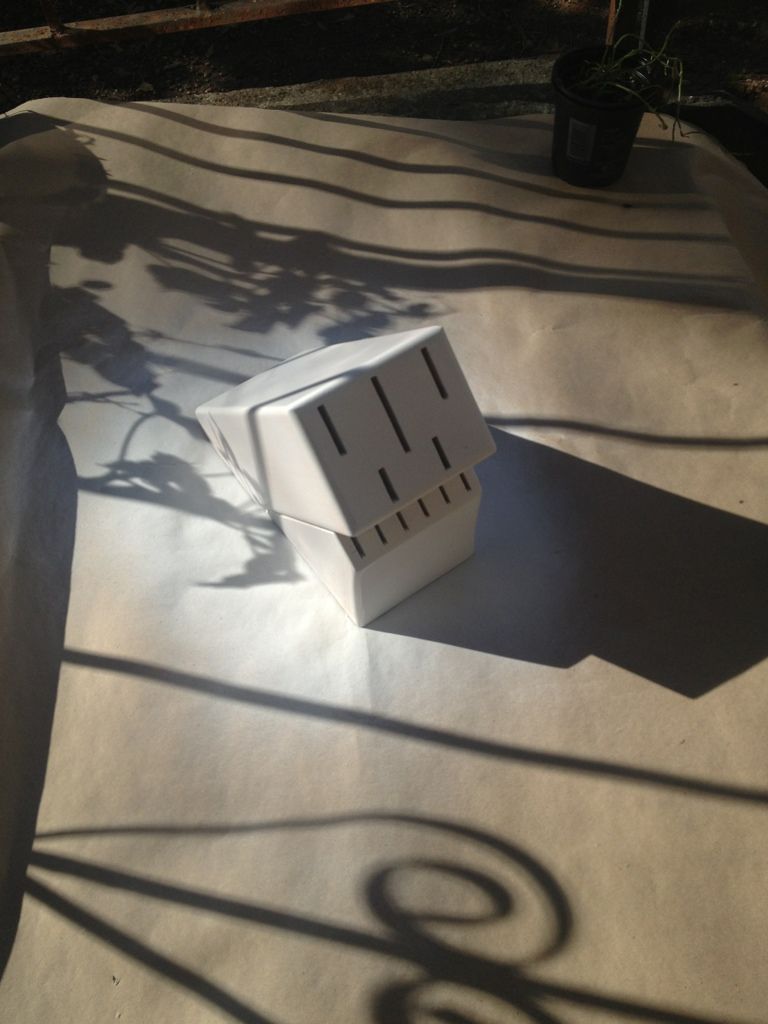 And, after the red coat! I love it.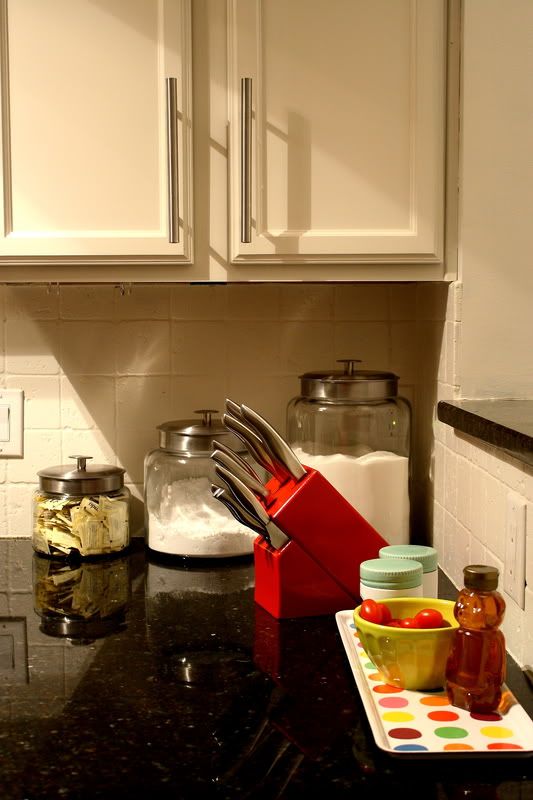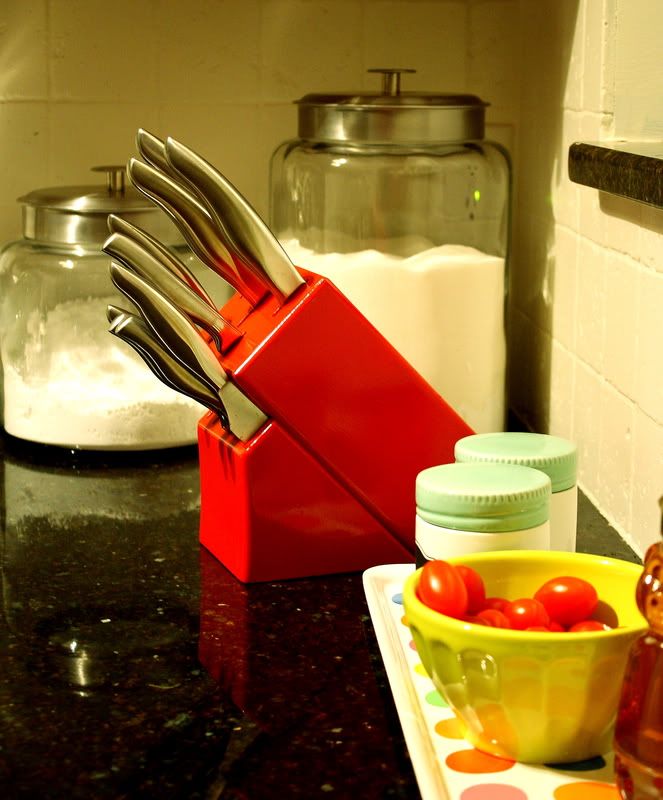 nothing like a bright red accessory to brighten a space up, plus I have other touches of bright red in my kitchen, like my giraffe towel hook from World Market.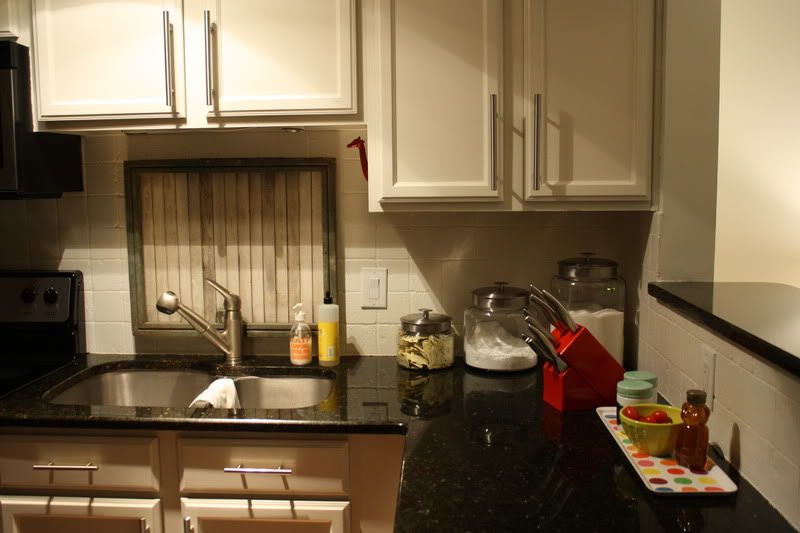 (see him up there, over the sink?)
I had to take these at night, so sorry they aren't very bright!
so much cuter, don't you think? It makes me happy. It's the little things...