I while back, I blogged on the Mycolor Project Blog about how I painted some nesting tables in an ombre effect. The idea just came to me (obviously since there are three tables, it makes sense to do a gradient!), but since then Ive seen other people do it, like Nicole, from Making It Lovely. Anyway, I wanted to show my project here, incase you guys could gain inspiration from it!
It's funny to see my living room like this... I have since changed out the big chair (it's in storage now) for my old bamboo vintage one, and added a lot more color. Always changing! Anyway, here is my project...
I used MyColor™ inspired by PANTONE's "Dusk" as my color base. Here are my cute bamboo tables, that I found at a thrift store. It was $10 for all 3.
(you can see where I'd painted the littlest one white a while back! I just couldn't decide what I wanted to do with these tables until I did this.)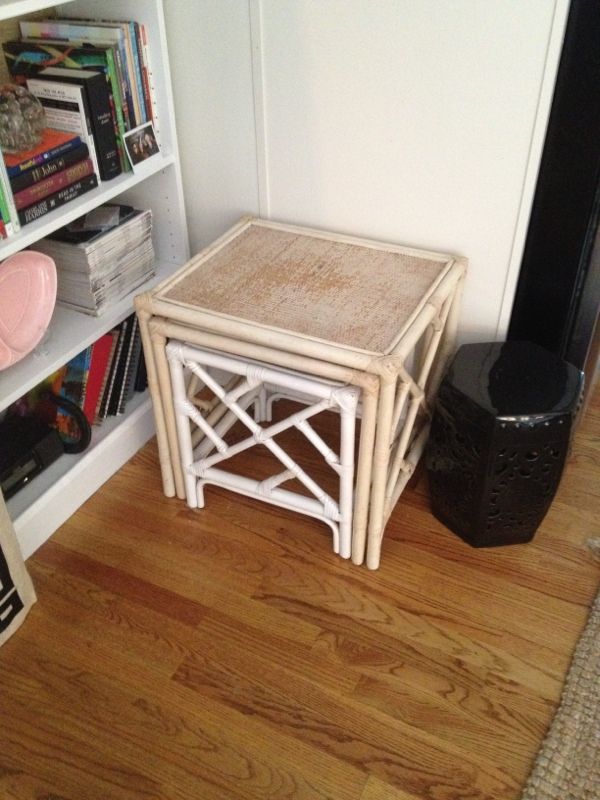 I decided to have my darkest color on the outside, so I painted the biggest table in the solid version of "Dusk":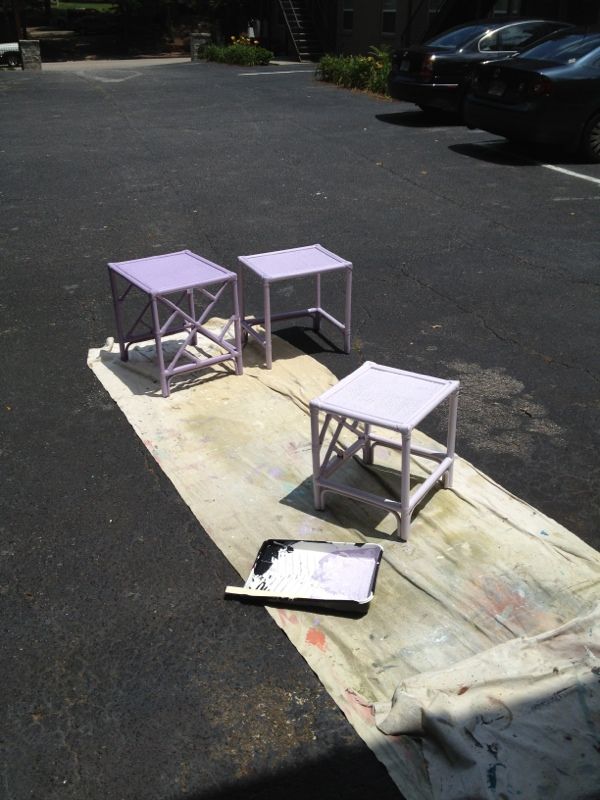 Next, it was time for the "medium" colored table. Sometimes people are afraid of mixing colors, but there is no need! The fun thing about mixing is you just do it until you get it right. You can dry your sample off with a hairdryer (like they do at the home improvement store) to see what it's going to look like and make sure you like it.
I started out with this ratio, but I ended up using a 50:50 ratio, which was 50% MyColor™ inspired by PANTONE's "Dusk" and 50% MyColor™ inspired by PANTONE's "Gardenia". I brushed the paint on with a little chip brush (the cheapie ones that you can throw away at the end because they are only $1 – but I always wash then save mine, since I paint everyday.)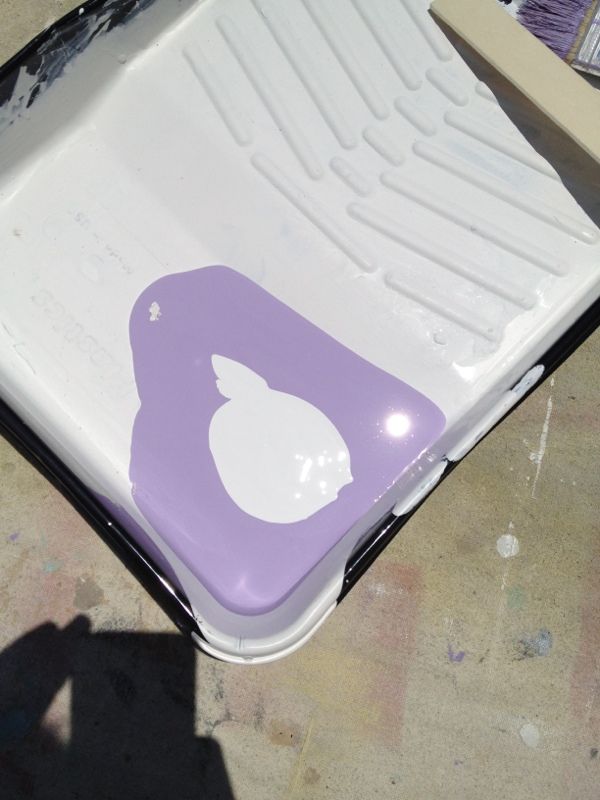 For the last little table, which was the lightest color, I did a ratio of about 25:75 – 25% "Dusk" and 75% "Gardenia." Make sure you mix really well – you don't want streaks in your paint.
Here is the outcome, which I just love!