Lately I've been getting annoyed with myself, because I promised to myself (and on this blog in January!) that I would start doing more personal DIY projects again this year, and it just totally hasn't happened. My house has been in a sort of in-between state this entire year, because of being busy with work, and not giving enough time to it (to decorate it how I want).
Oh well, such is life, live and learn.
I enjoy clicking on the posts I've done in the past (this blog is going on five years soon!) with all my little projects. My how my decor has changed in the 3 years we've lived here. I just love changing things up. I can't help it.
ANYWAY.
All that to say - I did a couple of wee house projects yesterday. I got home from work early (about 3pm) and was a bad girl and didn't go to the studio.
I came home and sewed a pillow and painted a dresser mint green. The dresser photo will have to wait until it's nice and cured and I can style it up and photograph it for you guys (it's awesome though!), but here is my little pillow project.
My mom recently bought a couple of cheap-o pillows at some discount store. We decided to have some custom pillows made for chairs in her bedroom, but she decided that instead of buying inserts, she'd just toss the pillow covers that came with her pillows, and use the inserts. They were really inexpensive (compared to buying them at a fabric store), and that was my inspiration here. (or at least I think it was - sometimes I do things subconsciously, then realize where the idea came from. I think that's what happened here!).
I bought this shaggy pillow (What kind of hair is this supposed to be?
Falcor
hair?) at Target a few months ago. I like the way it looks, but I gotta tell you - the main difference between "nice" pillows and Target pillows are those darned inserts. NEVER BUY PILLOWS THAT DONT HAVE FEATHER INSERTS.
You can't karate chop them properly. Also, my pillow started coming apart at one seam. Sadface.
Here it is, un-karate-chopped: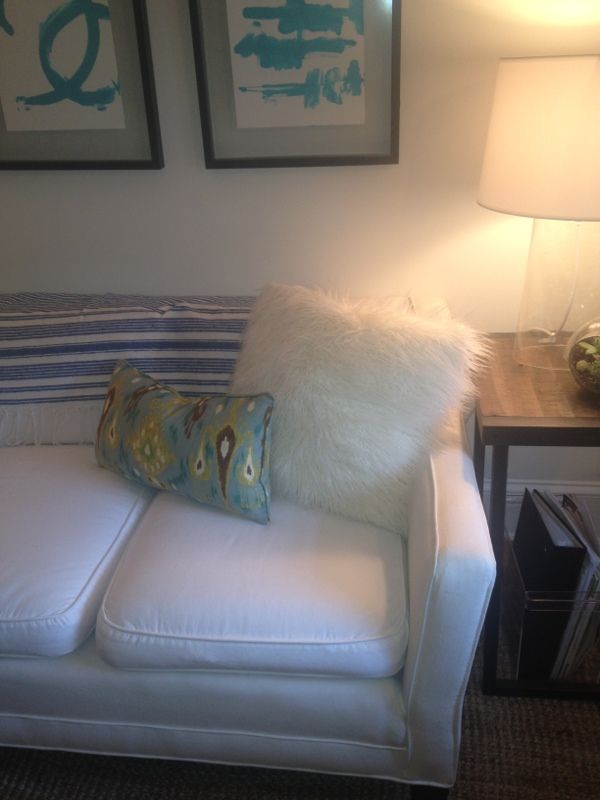 like a piece of paper, right?
And here is what I bought to remedy it: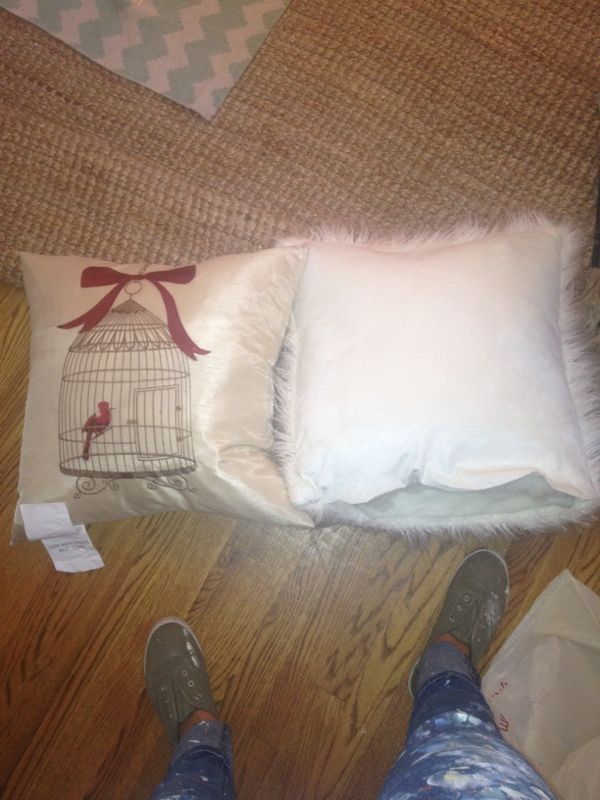 That pretty Christmas pillow on the left was bought at Marshalls for something like $8. At most stores, inserts are at least $15-30 bucks, so I thought I'd buy this one, unzip the zipper, remove the insert and toss the old pillow out. If you want to dig through our trash, you are welcome to it. I know, I felt kind of bad.
I just used a seam ripper to remove that one side of the seam, and pulled out all the gross stuffing which was lumpy and making my pillow flat.
put the insert in:
and sewed that baby up (I just did a whipstitch. I still don't have my sewing machine fixed.)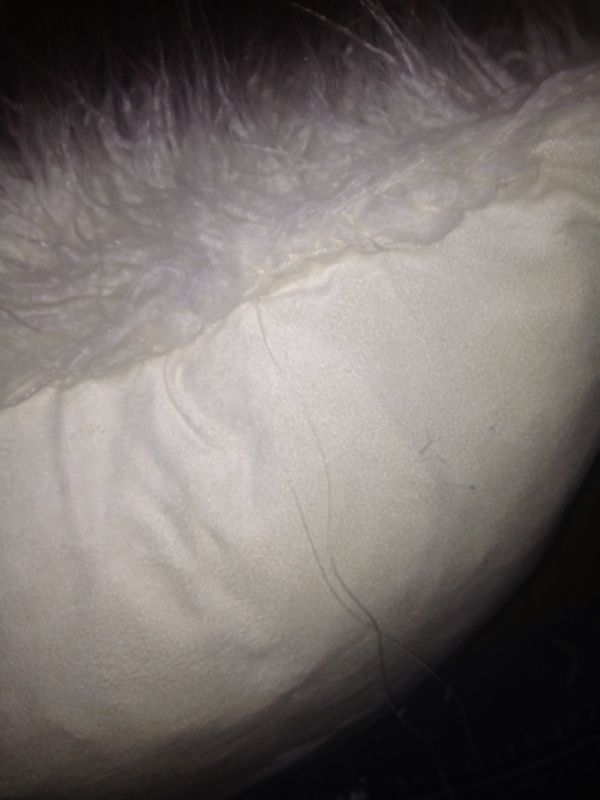 My whipstitch was VERY rough, but who cares, I was dealing with Falcor-fluff to cover it up.
And here she is - all karate chopped, and much more comfy to lay your head upon: