So, last Friday, I gave you guys a little taste of a project I did at my own house last week. I was kind of thinking that I wanted to add something to the backs of my bookcases (again), and, in the most unlikely of places, inspiration hit....roaming the aisles of Walmart. I was at Walmart, just to pick up some specific latex spraypaint that they carry, (which they didn't even end up having!) when I saw this "grasscloth" lookalike drawer liner. Yes, drawer liner.
I had thought about using real grasscloth on the backs of my bookcases, but I didn't like the idea of it being glued there - we all know I change my mind about decor FAR too often to have something that permanent. Well, when I found this stuff (which is sooo very close to looking like the real thing. It even feels textured like grasscloth), I decided I could tack it up with double-sided poster tape, and it would be really easily removeable in the long-run.
Here's what I did
This is what it looks like...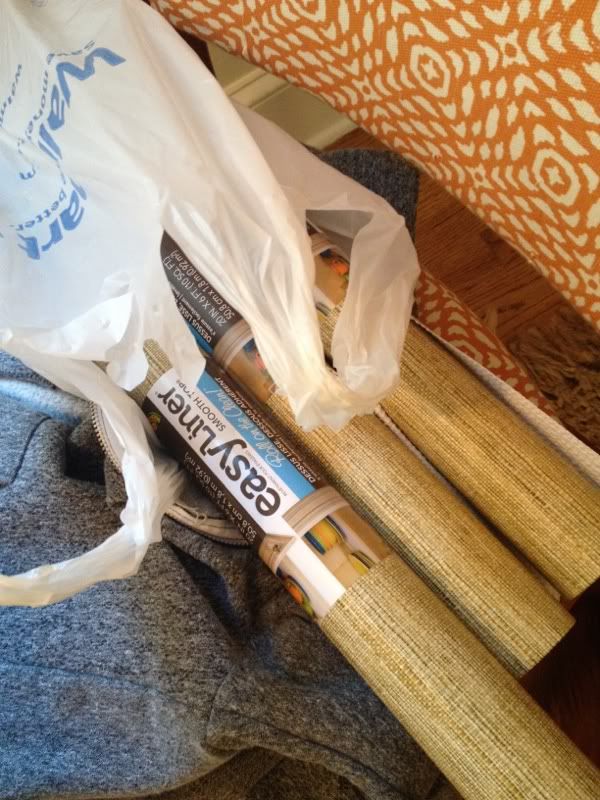 I bought 4 rolls, only ended up needing 3. They are $5 each. This project was really cheap, too.
double-sided, removeable poster tape that I used:
I rolled a little out, and tested it before I decided to do the whole thing:
Here's where I got started...I just taped it at the top really well, then let it fall down behind the shelves. I used a heavy helping of tape on the sides.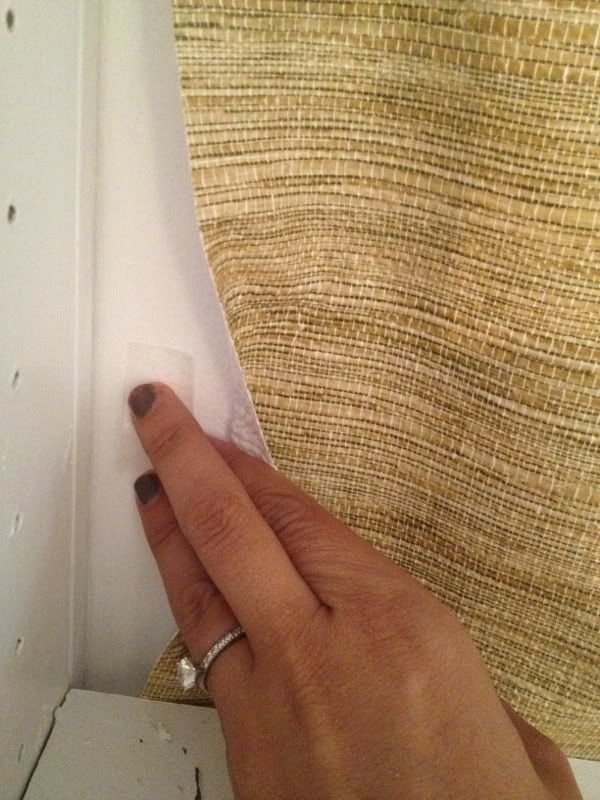 Mostly, I put the tape on the wall, then pressed down. Make sure to pull the edges tight! You could even do an accent wall in this stuff. It would be great for renters. And I KNOW it sounds cheesy, but it LOOKS AND FEELS SO REAL!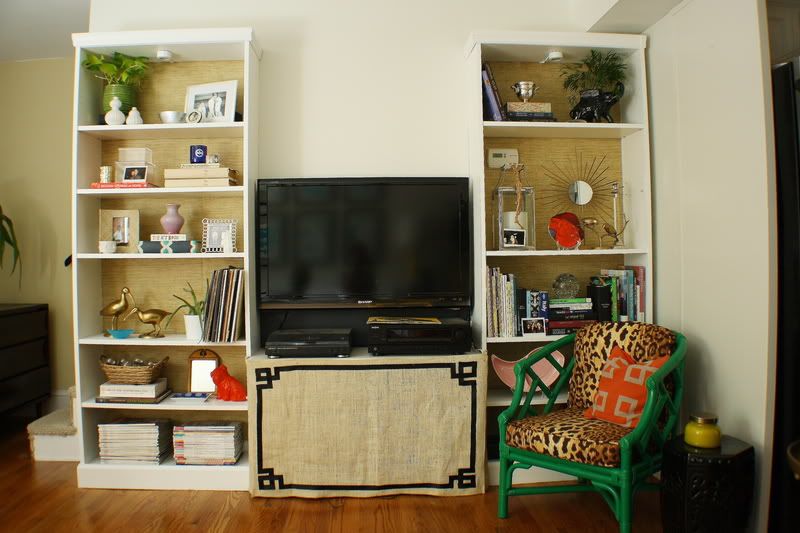 After! I know this area is looking a little bland right now, I'm still deciding how I want to change out the Greek Key designed fabric below the TV, and this space, in general, needs more color. But I love the "grasscloth"
Also, you guys know I hate that buttery yellow wall in our hallway. The bane of my existence.
Close up!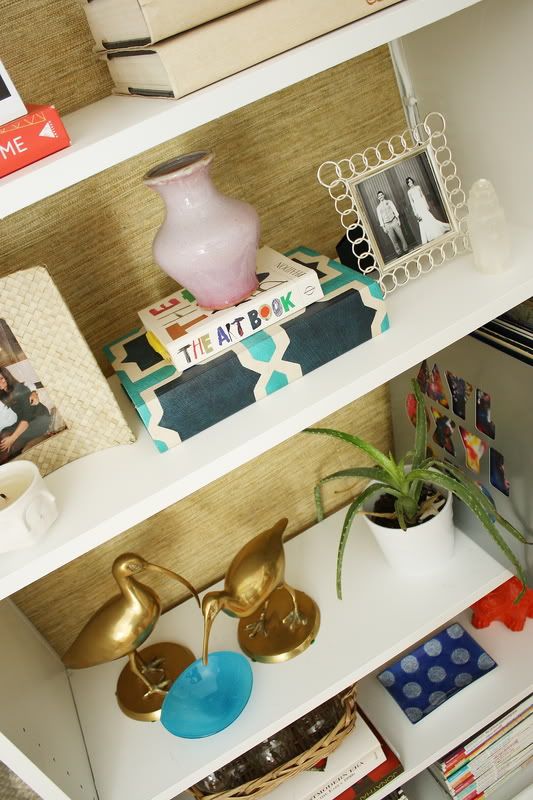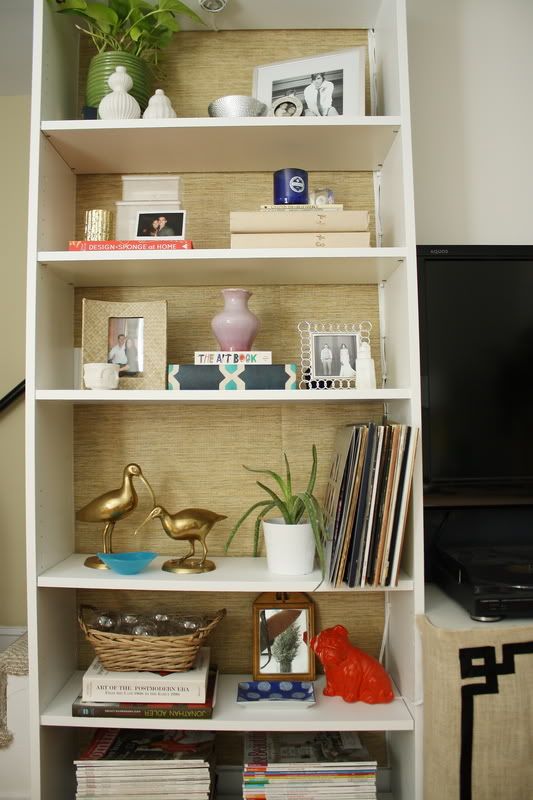 You like it? I love it!