Hi! I feel like I've been a little absent lately...short posts...not much time...spring is my busiest time of year, and I feel like a crazyperson. But, good-crazy.
Anyway, I wanted to show you guys two rooms for two different little girls (sisters) that I completed last week. Their mom loves color and creativity, so she let me run wild, and I had fun. First up, was this polka-dotted little girl's room that you may have seen on my
MyColor blog:
They'd already done the stripe and the "Gabrielle" letters with the brown dots, but I came in and added the multi-colored polka dots, which coordinate with her new "big girl" bedding. She's getting new bedding because she is making room for a new baby sister! Her room is featured below: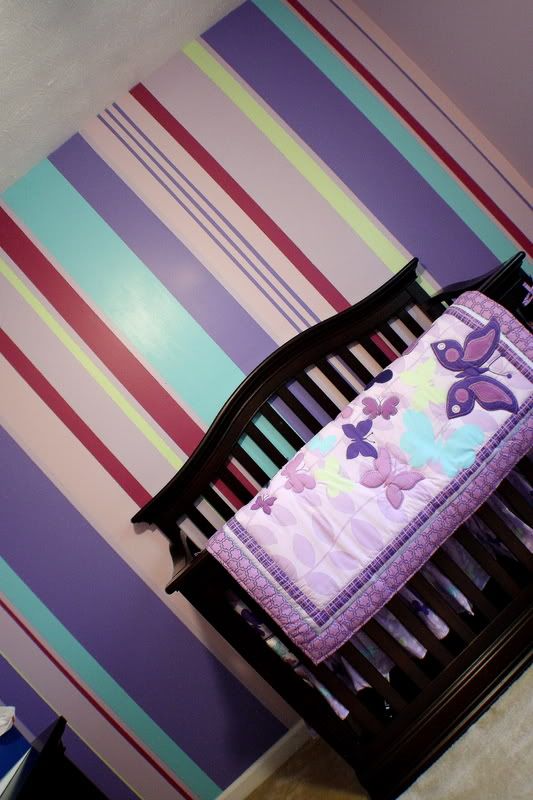 I love clients that aren't scared of color.
I coordinated my stripes with her butterfly bedding.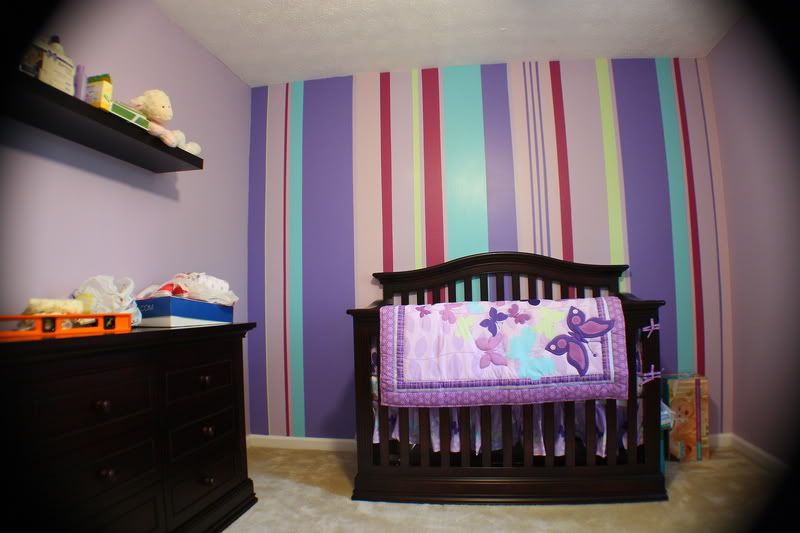 The room was sort of inspired by
this room,
which I did last year: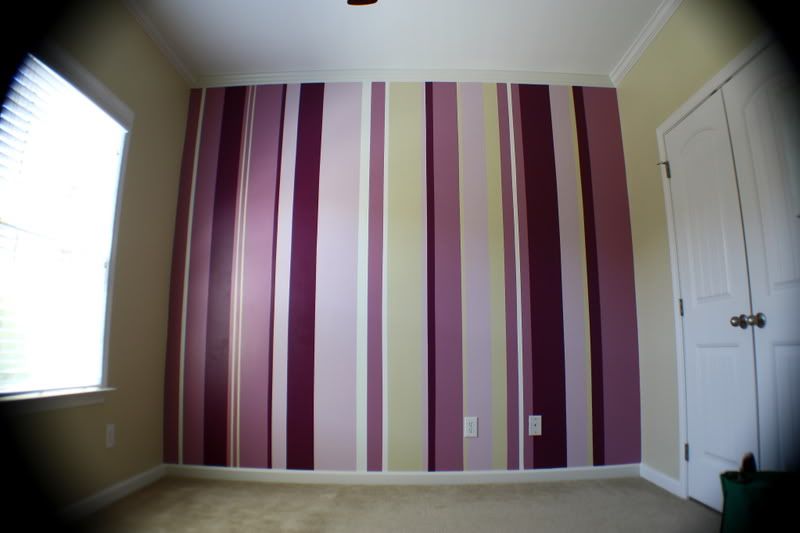 hope you enjoyed seeing what I've been busy with! I painted two other accent walls and a playroom last week as well. Stay tuned for those!