Hello, everyone. Last week, I painted this vintage Thonet rocking chair for a client, and I was so pleased with the way that it came out, and how it looks in the cute nursery it belongs in.
Here is what it looked like before:
after a really intense tape job, I was able to keep the caning on it natural, and just paint the wooden parts. I sanded, deglossed, primed, painted, and sealed it.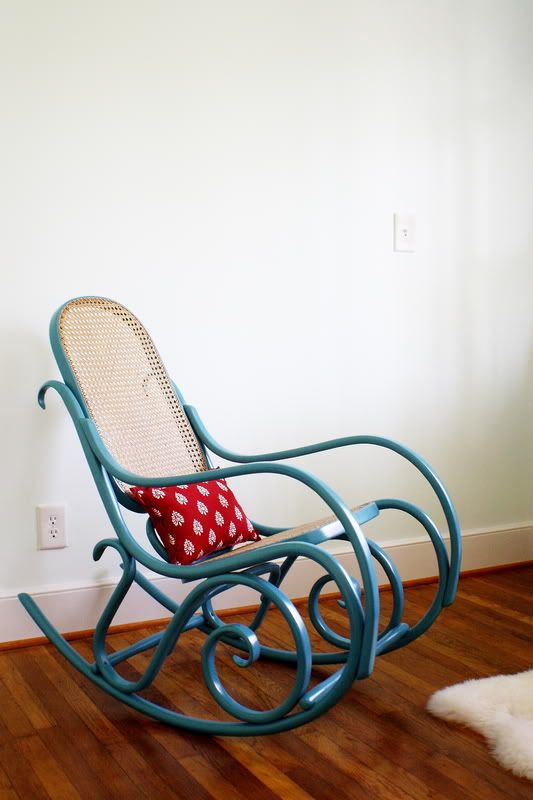 I can't wait to show you the cute nursery that it belongs in!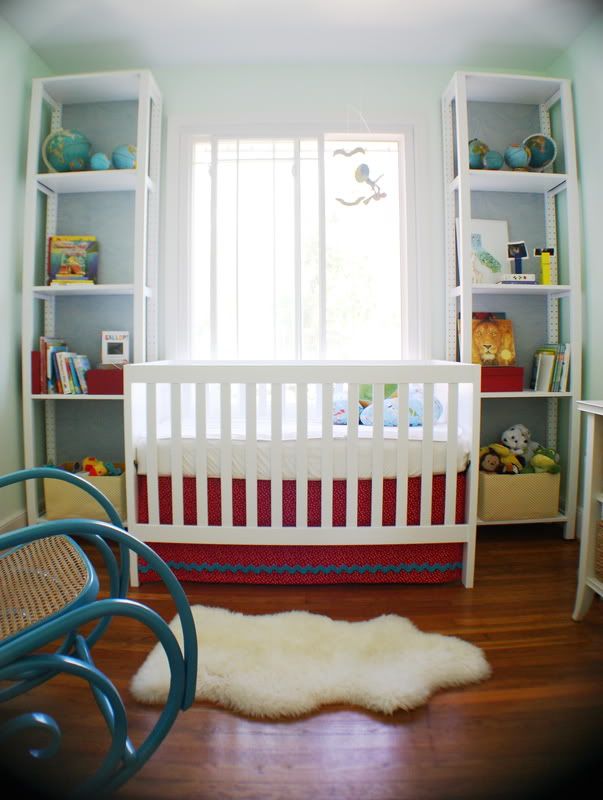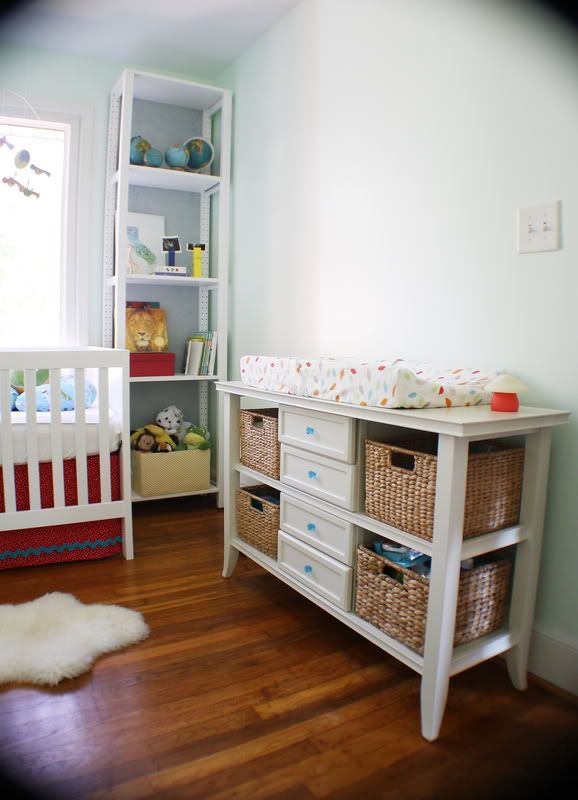 The nursery is gender-neutral, because they don't know the gender of the baby who will make it's way here in April. My client still has some artwork to finish for the walls, but isn't the nursery cute?! I love the mint green walls, and the cute shelves with wallpaper behind them. I also adore the globe collection!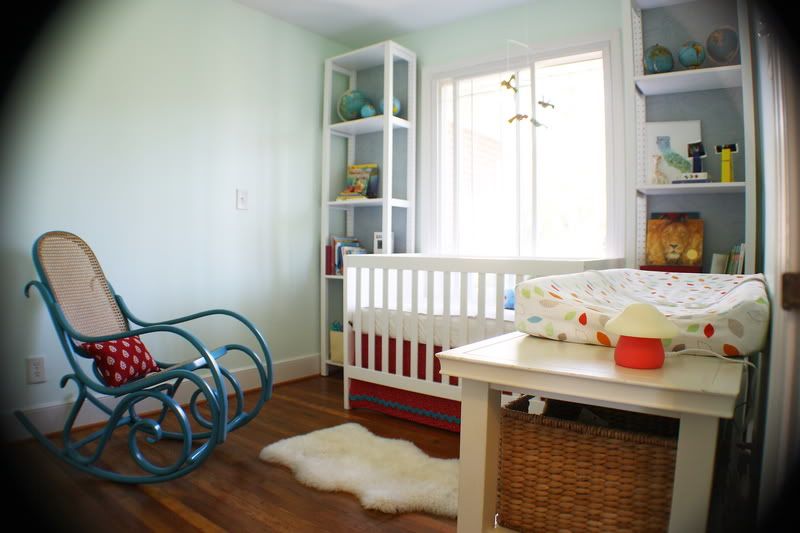 see the globes at the top of the shelf?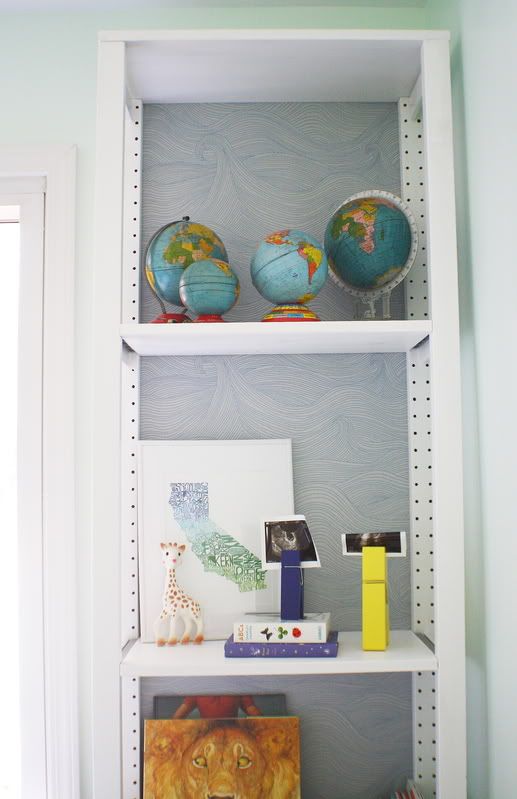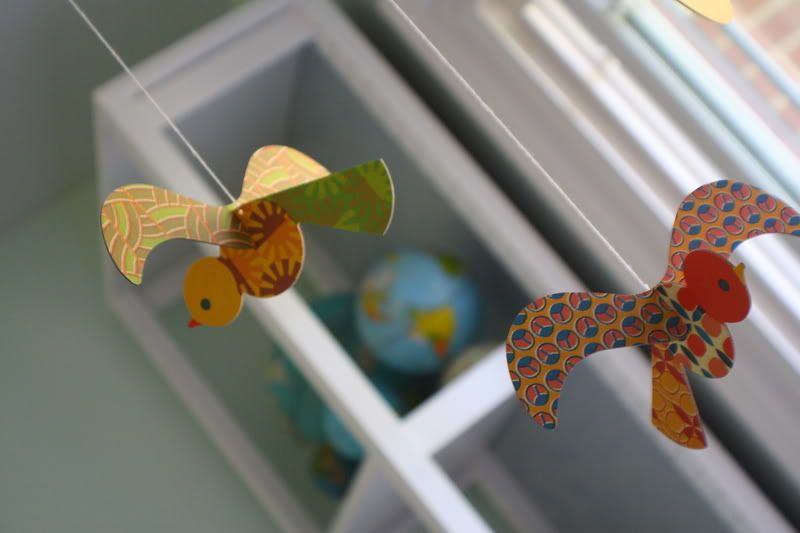 look at the cute mobile:
I also love how she replaced the knobs on the changing table with the cute blue glass ones: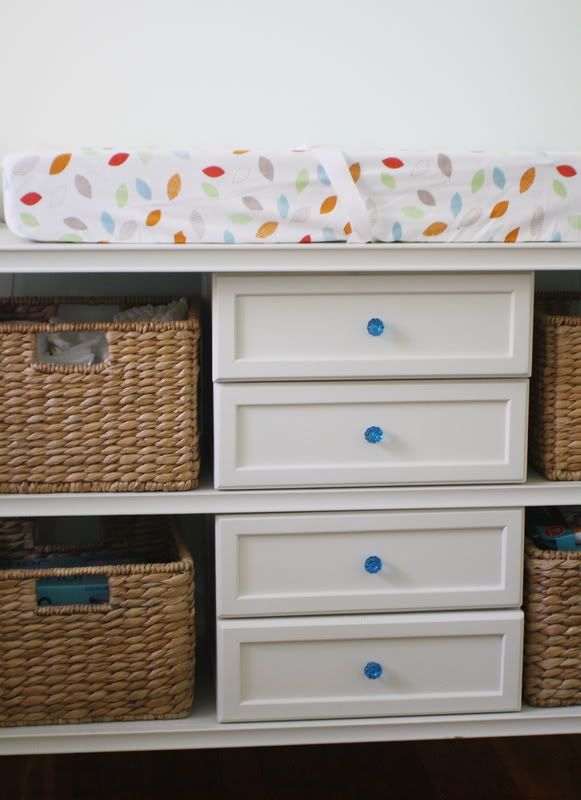 such a cute nursery! Thanks for letting me share it, and having me paint the rocker, Brooke!