A few weeks ago, I was contacted by a designer that I work with, to create some signs for a wedding show that she and her design partner were participating in. The wedding event was the "I.C.E. Wedding Day Hooray". I wasn't able to make it, but I've been to the Indie Craft Experience before, and everything there is always so cute.
It was held at Ambient Studios, and it looks like it was great!
Anyway, you can see the signs I made on the back of the chair, and check out their cute table: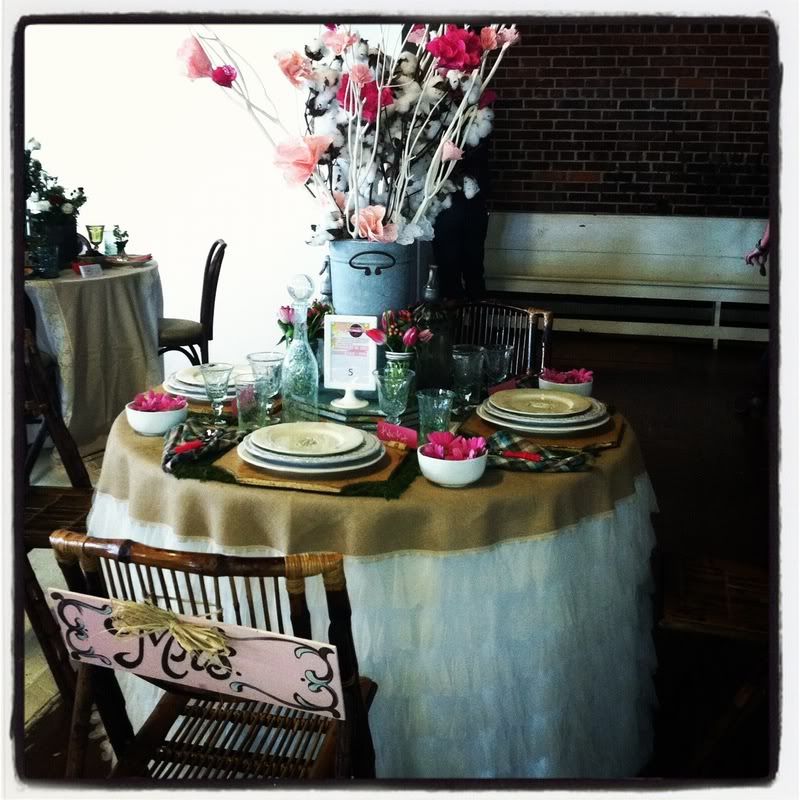 they had that precious table skirt made, and it looks like they made the flowers in the centerpiece! I loved the coral and pink elements in their design.
I actually have another couple of "signs" that I made for a nursery a while back, but I haven't had a chance to properly photograph them for you guys! Soon, I will, though, because I was really happy with how they came out!