Hello! Hope everyone had a nice weekend.
These other doors were not offices, but storage closets, etc, but they liked the look of the first doors that I did, so they decided to have me come back and add letters to the other doors. Yes!
Here's what it looks like when you look down the hall: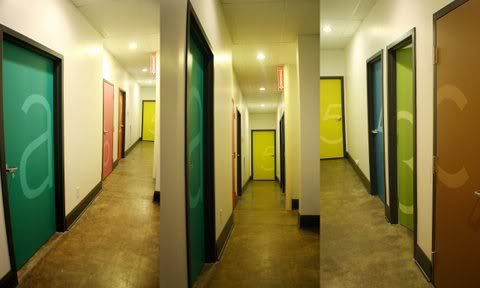 "A"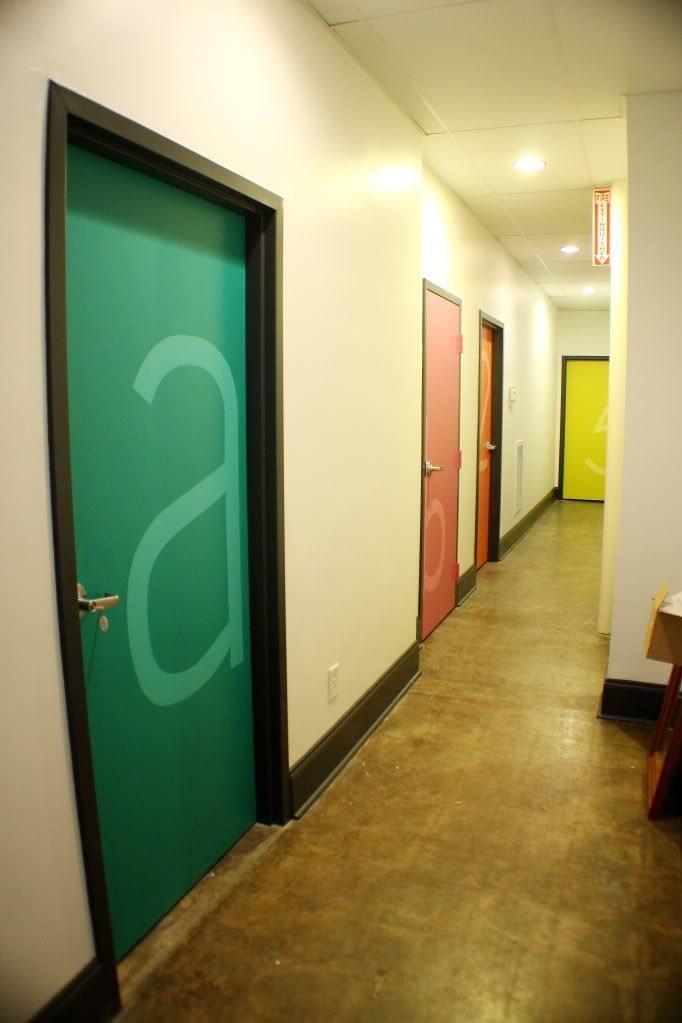 "B"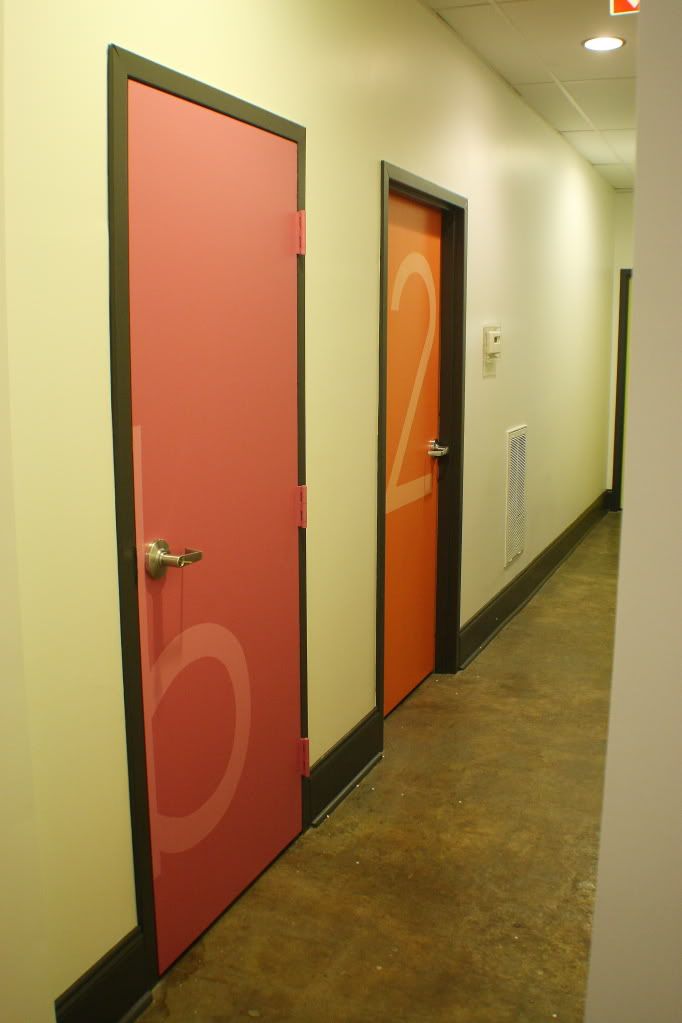 "C"
It makes me want to paint all my doors different colors! I really like the color combos with the offset letters and numbers.