Last week, I numbered some doors for Strongbox West, here in Atlanta. Their offices are being designed by some local designers I work with, and they are looking so cool!
Here's what I did:
The doors were all painted bright colors, and I numbered the offices doors, 1-5: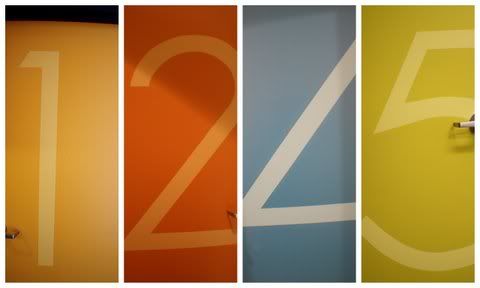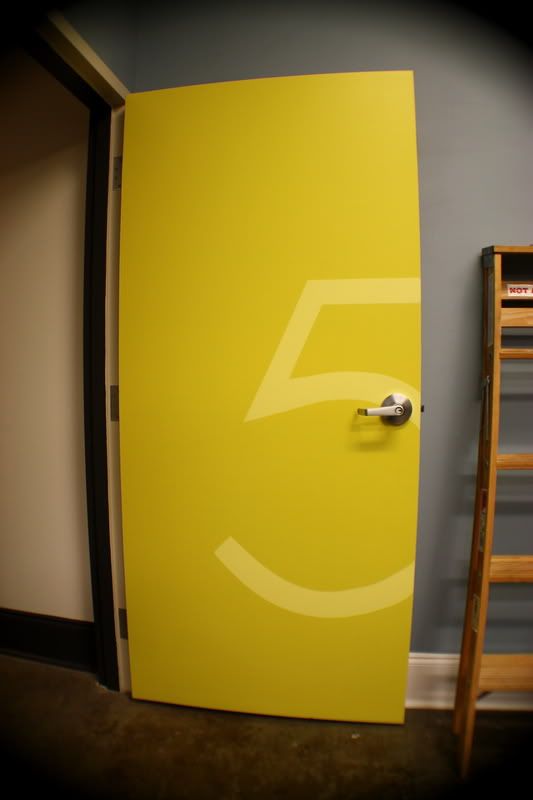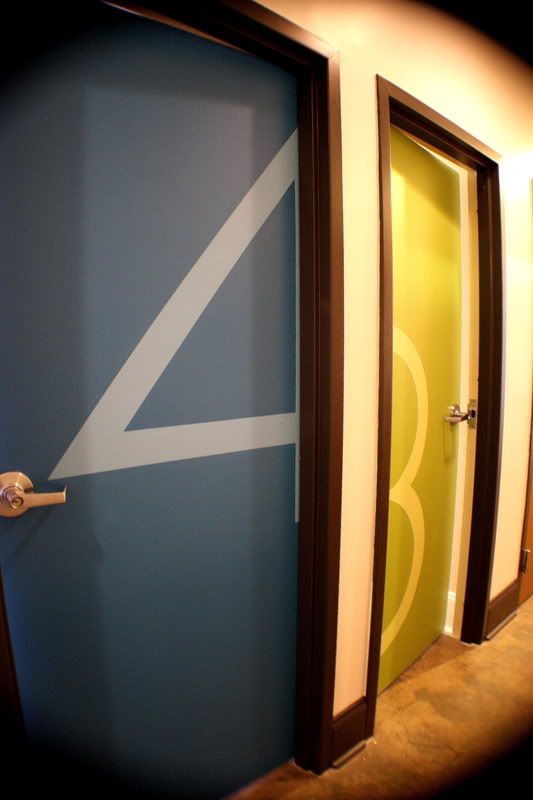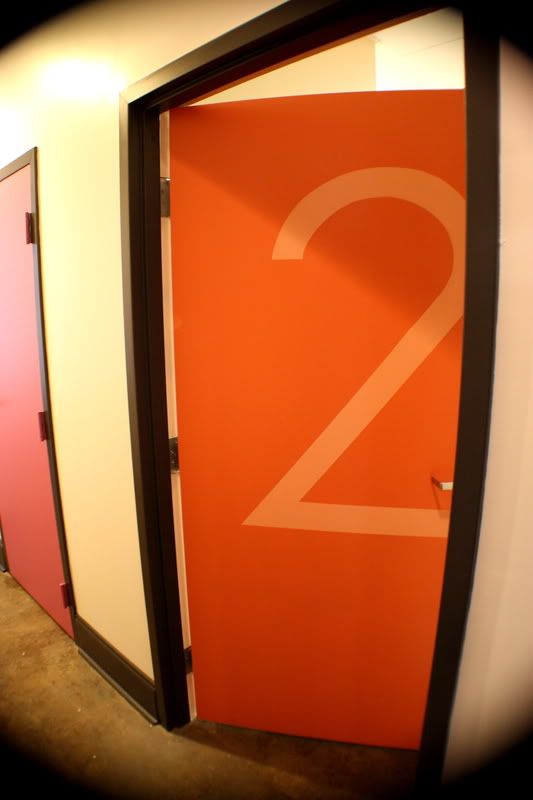 I just did everything by hand, though I'm sure it could've been faster to use a projector. I am happy with how they came out, though, and I hope all the talent at the Strongbox West is, too.