Check out this little side table makeover I completed last week: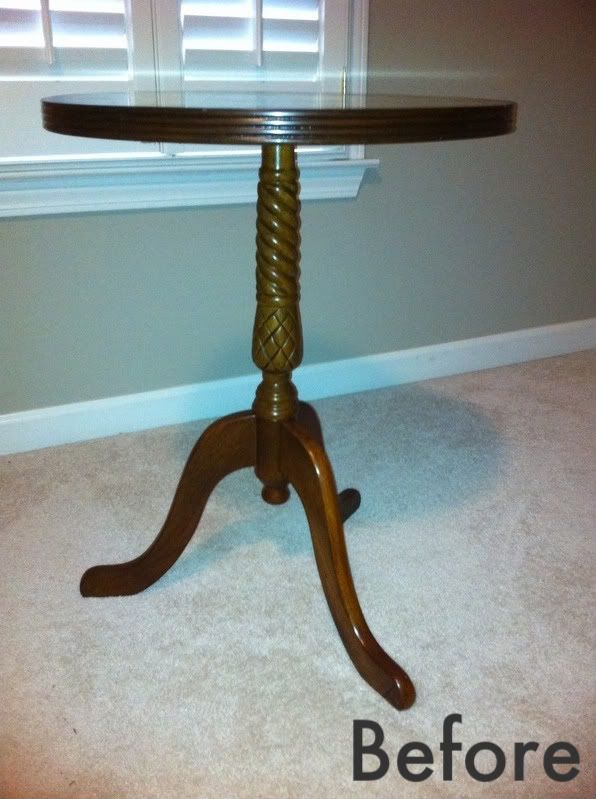 After:
I got this look by doing a white/gray wash on the table, along with a little brown glaze. I then topped it all off with a wax finish...very Restoration Hardware, no?
"washes" are obviously paint mixed into water, which you "wash" onto a piece, instead of brushing or rolling on. My trick to a great wash is to add glaze to the mixture, too, to keep the wash from being too watery, or from bubbling. If you use JUST water and paint, sometimes when you go back to the piece, you'll see little water spots, or funky areas where the water pushed away from the surface - and that's not good! The glaze helps it stick.