Over the past few days, I've spent time working on this dresser makeover. My client was redecorating her son's room, and inspired by lots of Restoration Hardware pieces. This is what it looked like before: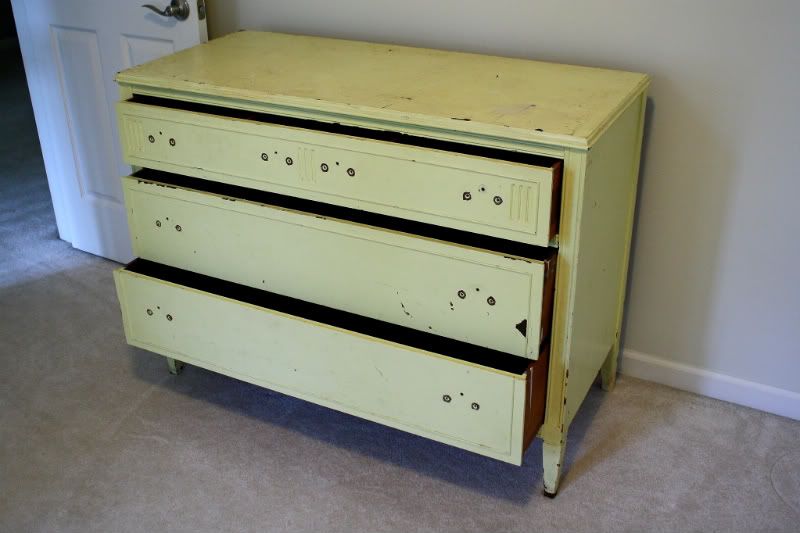 it was yellow, and VERY chipped and damaged, but had great lines. She bought it on Craigslist.
Here is what I did with it:
I painted it a hand-mixed color (meaning it's not a store-bought one, so it doesn't have a name!) that I am calling "Bone White," because my client and I determined that it can look any number of colors, depending on the light and what is against it...white, gray, ivory, etc. I was really happy with the color outcome. I painted this piece and another piece (which I will show you soon) the same color, and did two different finishes on each one. I'm really happy with how the color reads against the wall. In real life, it is not the exact same as the wall, but does look complementary with it. As you guys probably know, paint colors can read as yellower/greener/grayer/bluer when they are actually ON a piece, versus in the paint store, so sometimes neutrals are hard to pick.
After I painted it my hand-mixed bone white, I did some glazing on it. I love the character it gives it - reminds the viewer that it is an old piece, with soul, versus a brand new piece of furniture.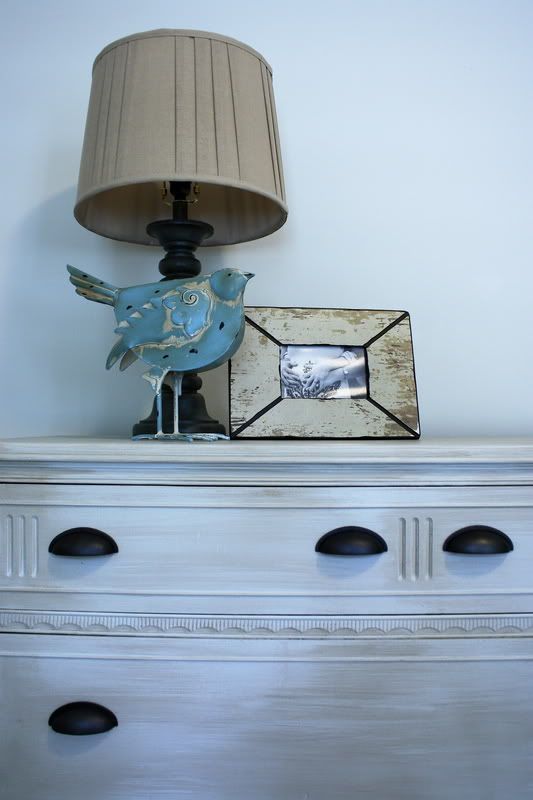 detail shot of the glazing, which is probably the most accurate-to-life photo of the finish: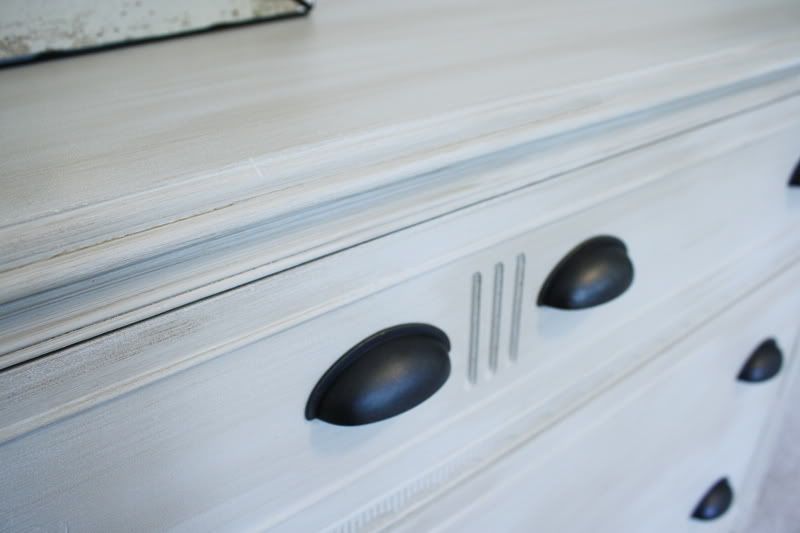 You may have noticed the bird on the dresser...the room has a bit of a loose animal theme, so I also painted a dusty-blue bird perched on the door: