Hello, and happy Monday. I am back today with a new stencil pattern! I say "new", but really I borrowed the pattern from
Sunny's Goodtime Paint
- I just made my own stencil.
Here is the stencil I made (it's on two pieces of posterboard - that shows you how large it is!)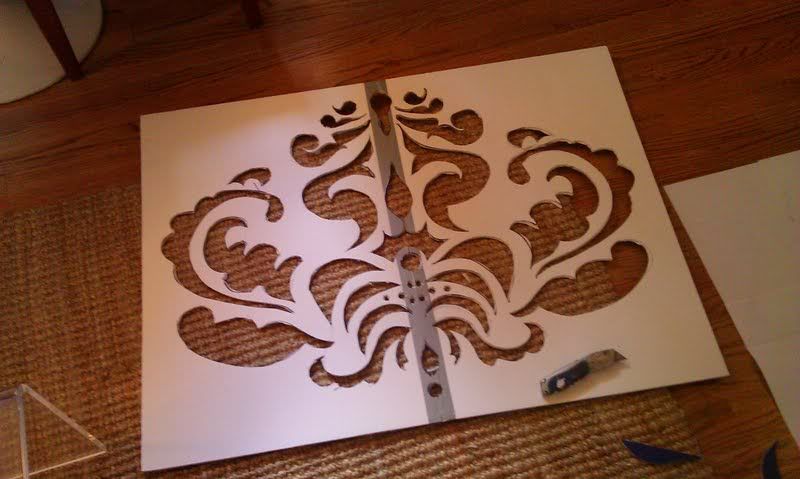 I just freehand drew half of the pattern on the left side of the posterboard, then cut it out with my razorblade (not a short process). Then, I flipped that pattern over to the right side and traced the pattern out onto the open posterboard so that the pattern would be the exact same. I then cut out that side with my razorblade. It took a while - I probably should've just bought the stencil from the website! :)
Anyway, here is how it came out: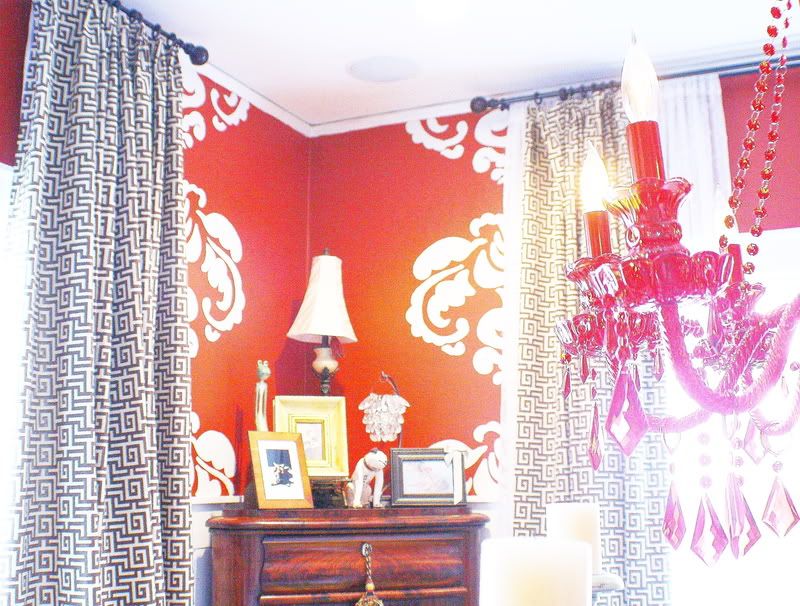 I adore the pattern with the Greek key curtains!