Here is a nursery that I finished last week. I painted the walls in this popular lattice pattern, which I blogged about
here
. It is a really big room, so it took a lot of patience and work, but I think it's going to be such a serene, calm, pretty nursery for two little twin babies due in a few months!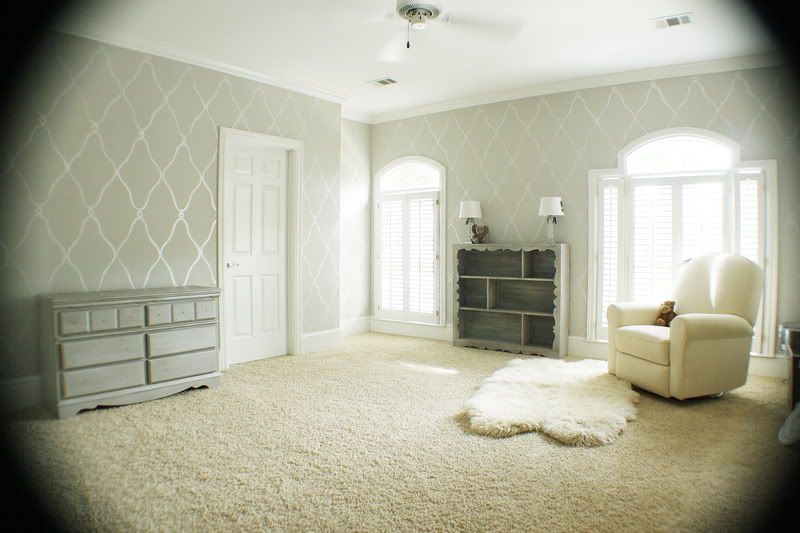 Obviously, there are lots of items that are needed to complete the space, but after I left last week, it really was starting to feel like a nursery.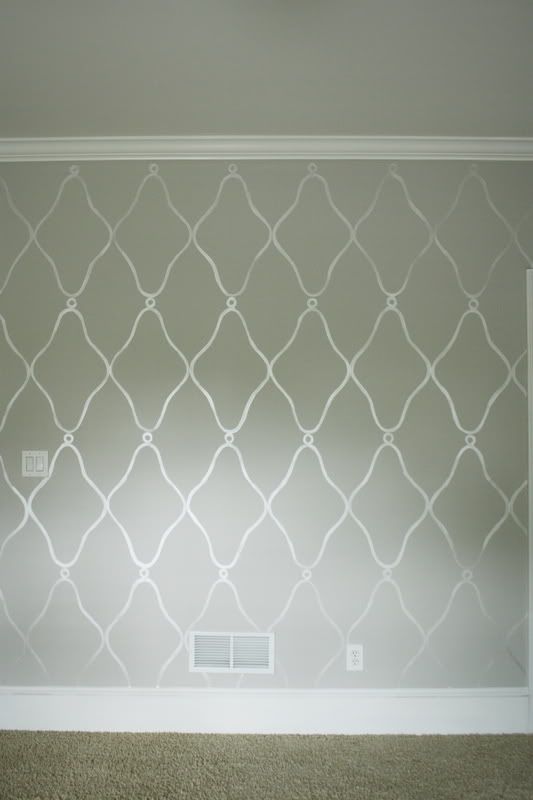 This is a handmade stencil, painted on top of Benjamin Moore's "Nimbus", which may be my new favorite grey. It's so pretty.
I'll tell you more about that bookshelf tomorrow!