OK, so I'm interrupting my normal posts on the jobs I've been working on, or DIY posts from around my house to talk about the Missoni for Target line -- did you guys go out and pick anything up? I honestly didn't have my heart set on anything, and thought it was crazy how the masses went out in search of stuff when the line debuted earlier this week! Wow...
Anyway, I had to go to Target today for some posterboard, so I of course checked out what my Target had to offer - which was dwindling down to not much. I ended up getting 2 matching melamine plates, in what I consider to be a pretty classic Missoni zig-zag.
I propped it up on my bookshelf. I'm a lover of pattern, so the bright zig-zag pattern on my shelves was a welcome change!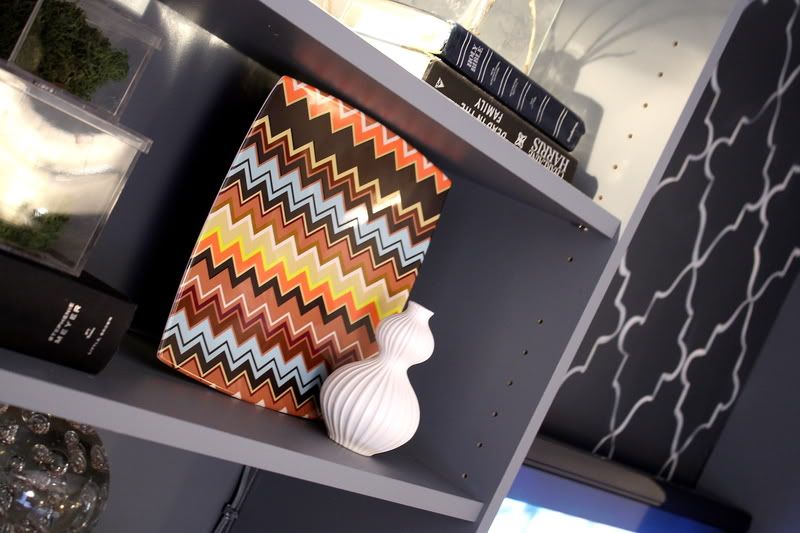 (yes, this shot includes 2 book on my bookshelves that embarassingly display my vampire book obsession. And while we're on the topic of pop culture - do any of you guys watch True Blood? What about that season finale?!)