I know we've all seen a hundred of these, but to me, it's always one of the best furniture makeovers - deep, dark, dated wood, brightened with nothin' but paint. Here's what I did for a client this week...
check it out!
The metal cross bars aren't helping matters: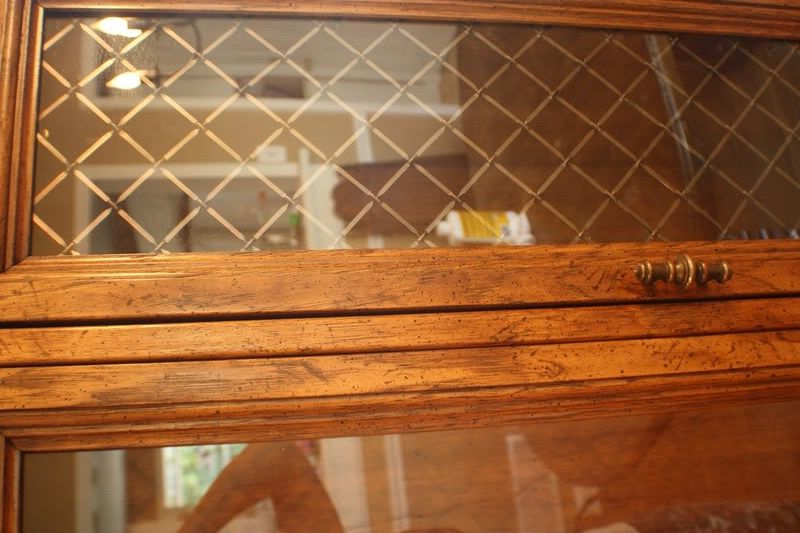 and, after!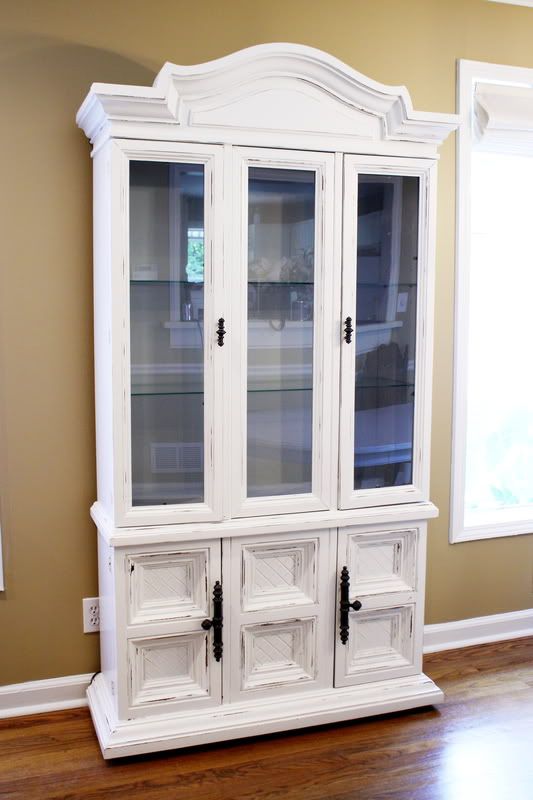 ahhhhh, so much better! I painted the inside gray, and removed the metal crossbars. I also painted the hardware in a pewtery color.
and, did a little distressing: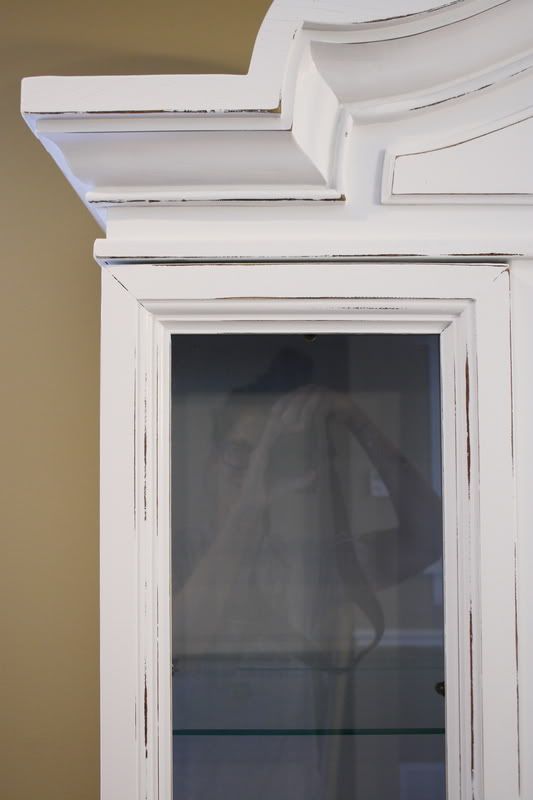 The outside is White Dove by Benjamin Moore (best white in my opinion), and the inside is a hand-mixed gray.