Last week, I painted this bathroom cabinet. It was a traditional wooden stained look that my client felt was a little "blah" for the space. I am also doing a large-scale dramatic painting for this guest bathroom, and we thought darkening up the sink cabinetry would help to bring in some glam to a space that's less than impressive for guests right now (thought the cabinetry is very beautiful either way)!
before:
and, after: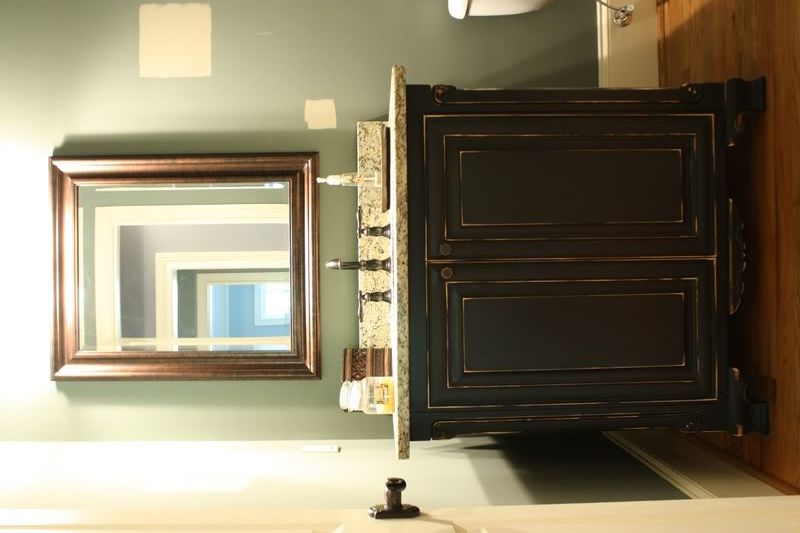 I did a simple black paint, with rubbed (Distressed) edges. As you can see, the walls will be painted, and my client intends to replace the mirror, as well as the light fixture. I can't wait to show you guys the complete "after".
I had a hard time getting photos of this bathroom, so forgive the weird lighting!
(the streaks on the cabinet are the wax sealer that I use. It was still wet when I took this photo, hence the obvious lines, but that will go away!)
__
thank you all for the great feedback (and purchasing!)on
my Moroccan stencil!
I'm really excited to be able to sell them now, and I appreciate the support.