Last weekend, I did these 2 paintings for my bedroom:
I wanted something graphic and bold for that wall. I always feel like rooms that are "designed" tend to look too feminine, so I needed something to balance out the light, airy look. I saw this image from
Lonny
, which was part of my inspiration: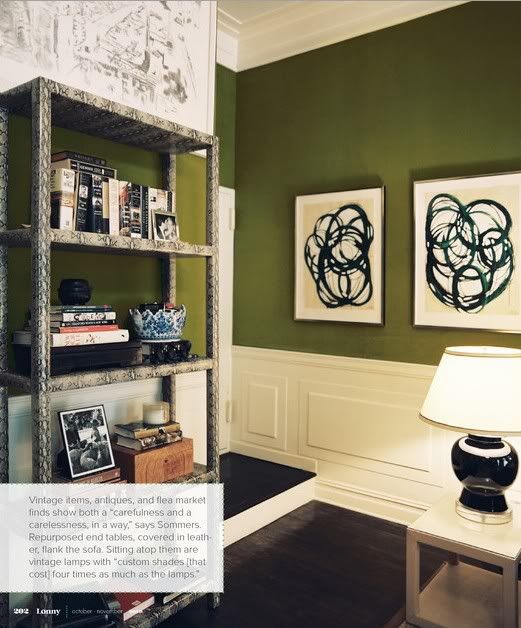 I didn't cover my entire canvases, because they are big, and I didn't want THAT much of a tangley mess.
here it is at night, with the lamps on...
this is my favorite part. I like to do drips on my paintings, for some reason, and so I did a few on these. I love how the drip on this right one stopped right where the circle swoops through. A happy accident.
For some reason, the paintings remind Jordan of this guy: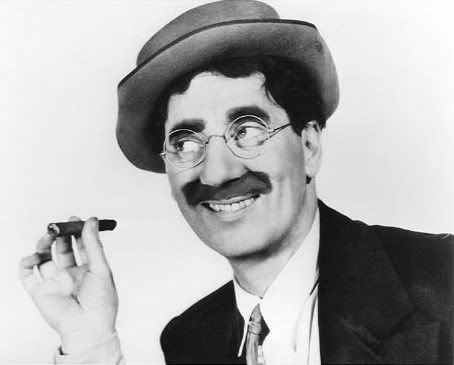 his name is Graucho Marx, and he was a comedian. Don't ask me how Jordan knows who he is, or really why the paintings inspired Jordan to point this out (other than the glasses, I guess...), but I have named the paintings "Graucho Marx"
The End.