last week, i took on a big cabinet refinishing/painting job. these laminate cabinets had seen way better days, as they were cracking and peeling - something that seems to be very common with 10-year-old laminate. as you can see, there were lots of problem areas:
this was probably the worst, where it had peeled completely off in some areas, and my clients glued it back on. it took quite a bit of ripping, slicing, scraping and sanding to get it off!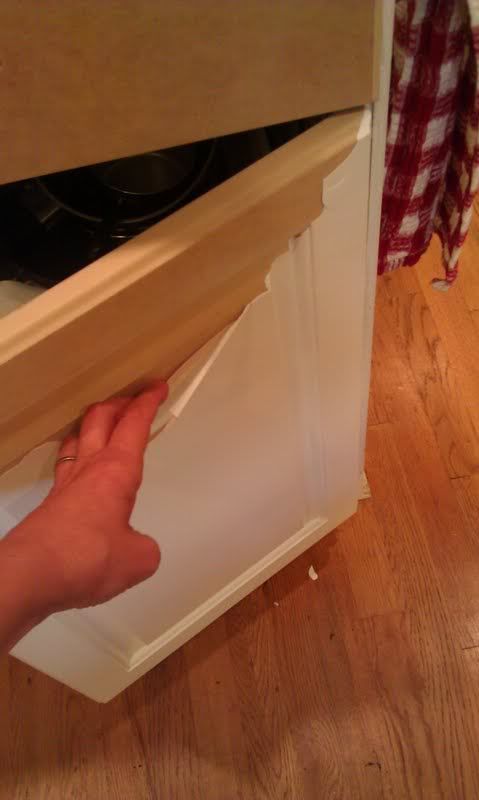 thankfully, it peeled off pretty easily, and we got most of the fronts off within about 2 hours. as you can imagine, the surface underneath was perfect for applying paint - rough and fairly porous.
here is heather, who helped me out last week. so cute and sweet. check out that cabinet behind her...
i used a combination of paint stripper and elbow grease to get the goo off of the weird drawer that had been previously glued together...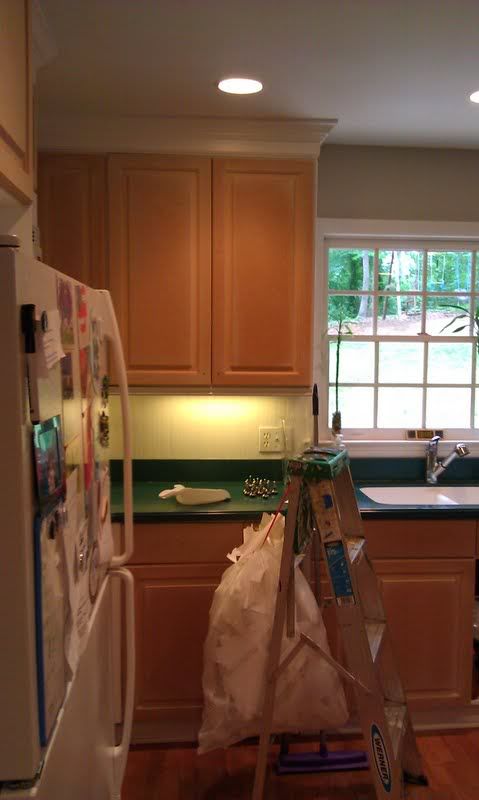 here is what they looked like after we got ALL of the laminate off.
i think i've preached on my blog before about how much i love the "aura" brand by benjamin moore. it is self-priming (TRULY self-priming, unlike some brands out there), and the coverage is amazing. not to mention, it dries like an enamel, is not bad for the environment, has an "evening" agent that helps paint to spread evenly on its surface. i couldn't be more of a fan!
anyway, here is an example of the great coverage of this paint: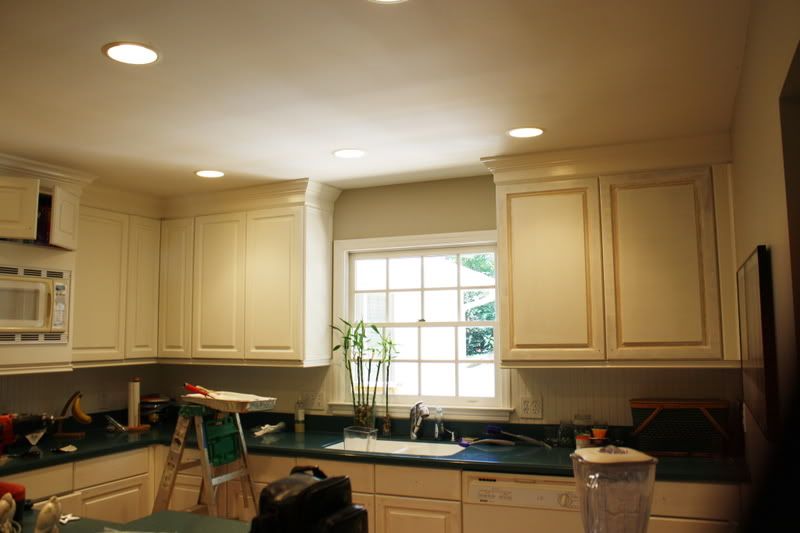 on the right side, the cabinets have one coat of paint (yes! only one...doesn't it cover well?), and on the left side, 2. i did end up doing 3 coats, but i thought this was a great example of the coverage.
here are all the drawer fronts and doors laid out on the floor!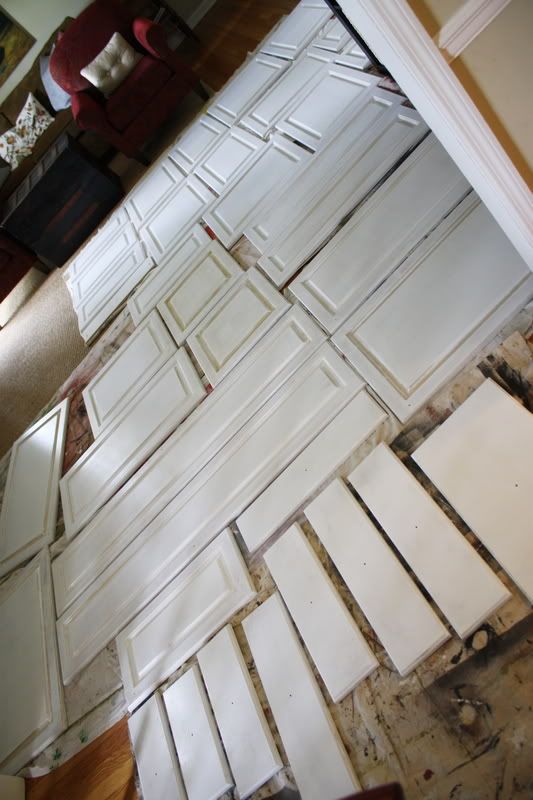 and, here are a few shots of the final coat:
notice the long door and drawer - scratches gone! laminate, stay away!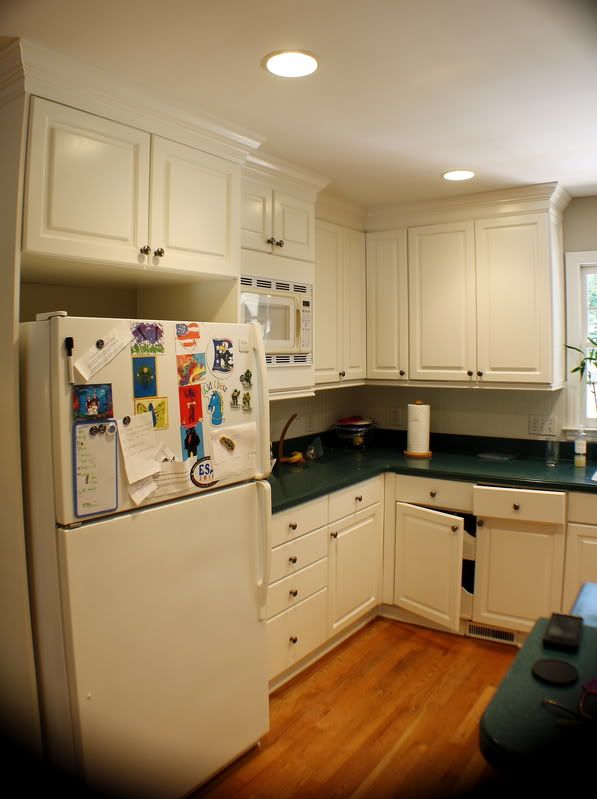 annnnd.....ta-da! here is that pesky damaged drawer...all fixed!
this island was really, really dinged up, so a fresh coat of paint really worked wonders on it: