we haven't had a legit snow day in atlanta in a while, and it's been nice to just relax and chill all day with mika and jordan. (even though i really need to be working! our cars are definitely not moving any time soon...) unfortunately, i am a bad wife, and not so good at the whole "buying food so we dont run out" thing (jordan was out of town all week, until last night), so i had to get creative and make weird bell-pepper-burritos. dipped in ranch dressing: not so bad. thankfully, there are 5 restaurants within walking distance of our house :)
anyway, we put mika outside to see what he thought, because he seemed to be enjoying the view from inside (he sat in the window sill and watched the entire 3-hour snowfall last night! what a sweetie.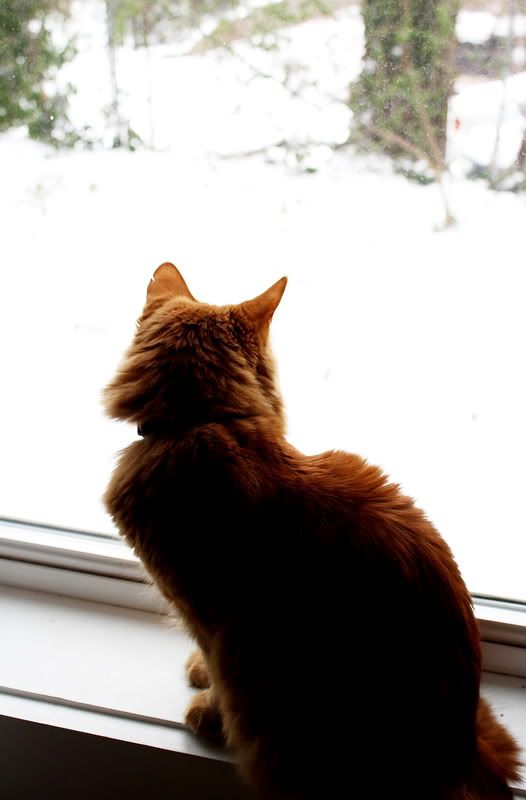 not so happy. i call this one "Put Me Back Inside."