i've always loved a good, old-fashioned craft.
a couple of days before christmas, i followed this
design*sponge guide
to making candles from old containers, except i just bought candle-making wax and wired wicks at michael's to make the job a little easier...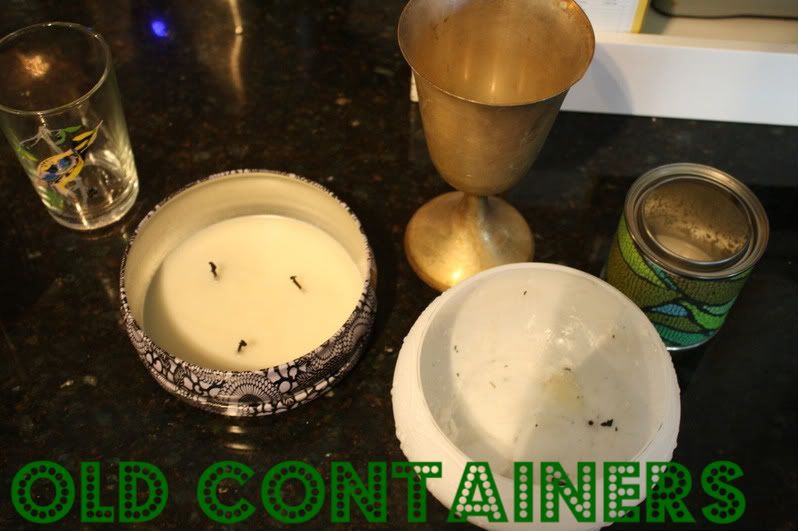 i had a few candle containers from anthropologie that i just wasn't ready to throw away. they're always so pretty! anyway, i thought they'd be good to re-use as candle-holders, in addition to a couple of thrift-store cups i had at home.
centered the wicks where the old ones were, and hung them with straws.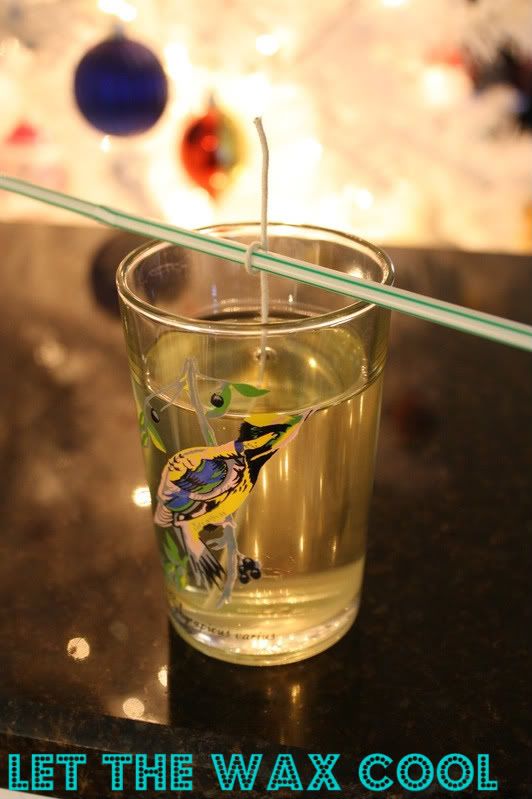 and, you're done. let them dry, and they are good to go!