when i posted the photo of our living room in its current state, lots of people inquired about the "artwork" above our sofa. i'll let you in on my secret, folks: it's handmade paper from
binder's
.
you know the racks at specialty art supply stores that look like this?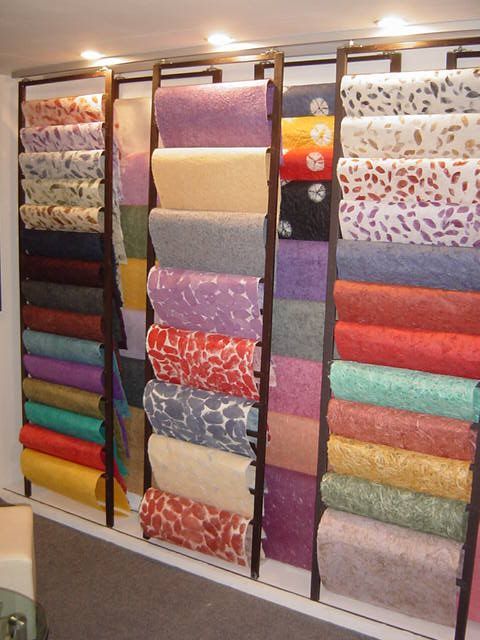 well, they're a fabulous place to get handmade artwork for only about $3-$8. while i find $8 to be a little pricey for one sheet of "wrapping paper", it is a great price for a large piece of artwork. i used the white
"ribba" frame
from ikea. i have a love/hate relationship with all of ikea's frames, because they're a great inexpensive option for a custom framing look, but those little metal tabs kill my fingers everytime i have to move them around! pain!
anyway, i didn't use the mat that came with the frame, and placed my handmade paper on top of the large piece of white paper that comes with the frame, and pieced everything together as the instructions say from there. super-easy!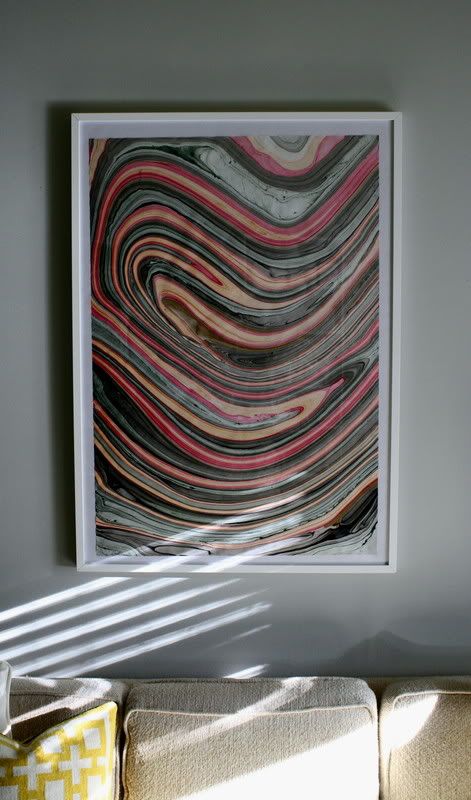 it's hard to see, but there is gold swirled in there, too, which i love. i think this paper is so beautiful!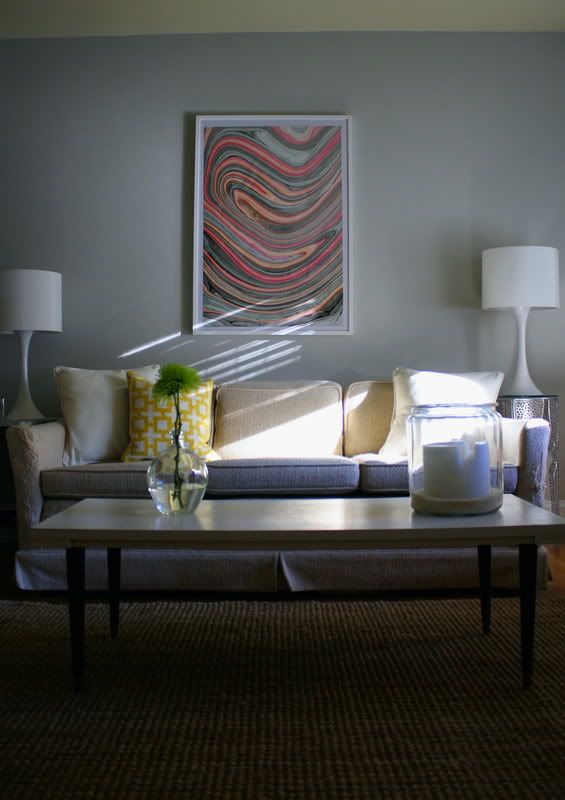 p.s. other places to get great handmade or printed specialty paper in atlanta are: