after my
feature on young house love
regarding my gourd-pattern faux "wallpaper" wall, i have seen several versions floating about the internet, and it makes me really happy! one of my favorite things in decorative painting right now is creating "wallpaper"-look walls. wallpaper has become so popular again, but that does NOT mean that it has become easier to remove (when you get sick of it), and that, my friends, is a reason to have your walls painted, rather than papered.
here are two of my versions for clients: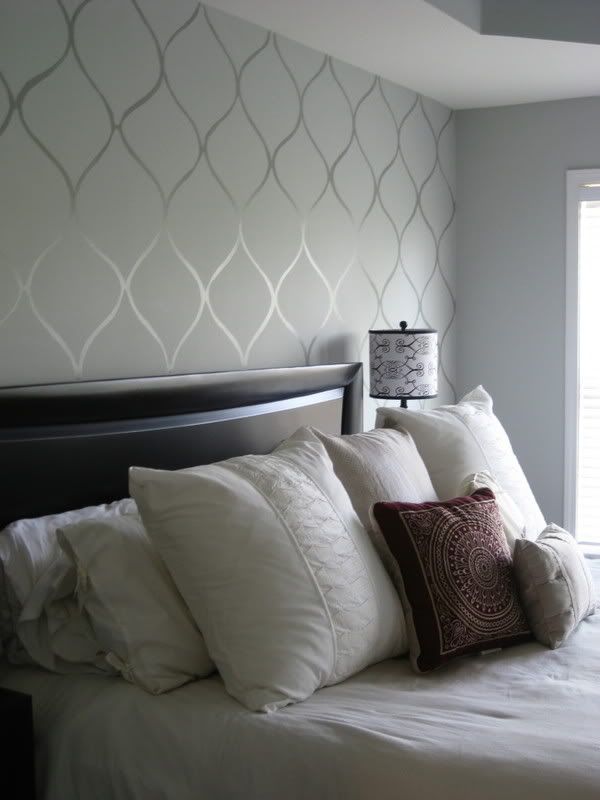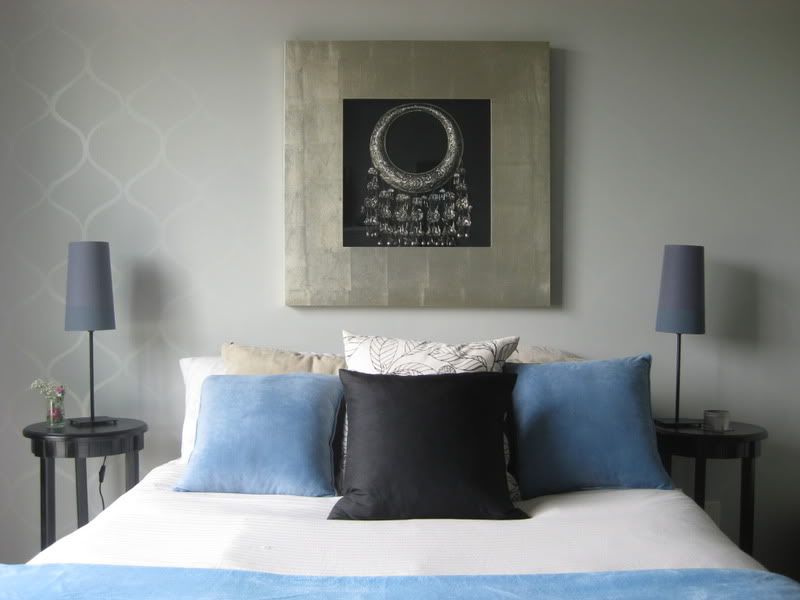 i got a message on twitter from kate at
centsational girl
that she was attempting her own trellis pattern wall, so i immediately checked out her blog. she is a very creative and cute blogger, and i was honored that she was so inspired from my project that she decided to
do her own
!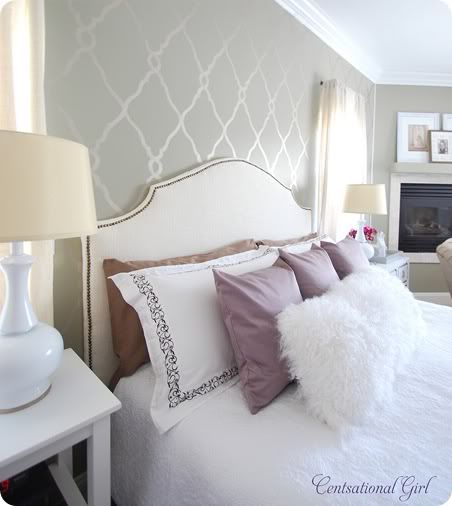 isn't it pretty? she did such a great job. the room is styled wonderfully, too!
so, after kate revealed her version of the trellis wall, two more people sent her photos of their inspired trellis walls! check out
paula's golden version
: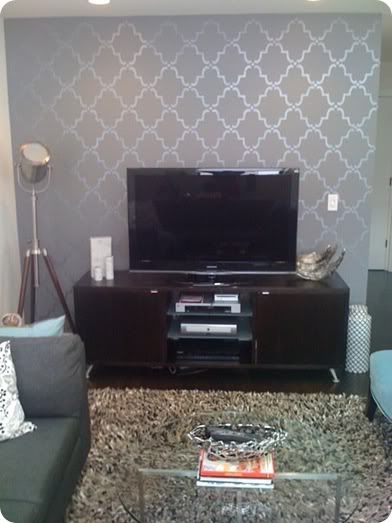 so cute! they used pre-cut stencils for their's and it turned out really beautifully.
post-edit
: i found the photo i was looking for earlier! it was from
house by numbers
. thanks
project mom
, for the link! i searched online for about an hour last night looking for the photo! phew!
isn't this a cool (and easy!) take on the wall? just a little shine, and pizazz for the side of the room...