hi, friends.
as i've previously mentioned, i'm on a little redecorating kick. i've adopted a new color scheme in coral, navy and gray, so i got rid of the ol' green "grandpa" chair (my mimi will be happy - she told me she was not a fan). in an attempt to find a new "comfy" chair for the living room, i headed out to the thrift store on saturday. i know a lot of people think used furniture is gross, and i know it can be, but with a little help from your friendly reupholsterer, you can really rescue some quality furniture and keep more things out of those garbage heaps! old furniture needs love, too. :)
i found this really hideous chair at the salvation army for 24.99. though i thought $25 was a little steep, it weighs 12302948923 pounds, and therefore i know it is good quality. hehe.
i think it is so funny that i have a piece of furniture in my house featuring burgundy and hunter green fabric right now. world's worst color combo, besides peach and hunter green (which my dance studio was decorated in when i was a little girl, and i LOVED it). anyway, i digress. i have big plans for this chair, and i'm having a hard time deciding which way to go with it. i need your help!
i can't decide if i should go neutral with the fabric and colorful with the chair, or vice versa. i thought i'd paint the chair a bright color (and i did), but now i'm not so sure about it. should i paint the chair coral and have it reupholstered in one of these cute grey fabrics, or have the pillows reupholstered in a fun fabric and paint the chair grey? i'm thinking the latter...
anyway, here is the chair with burlap spread over it, and my fabric samples laying out.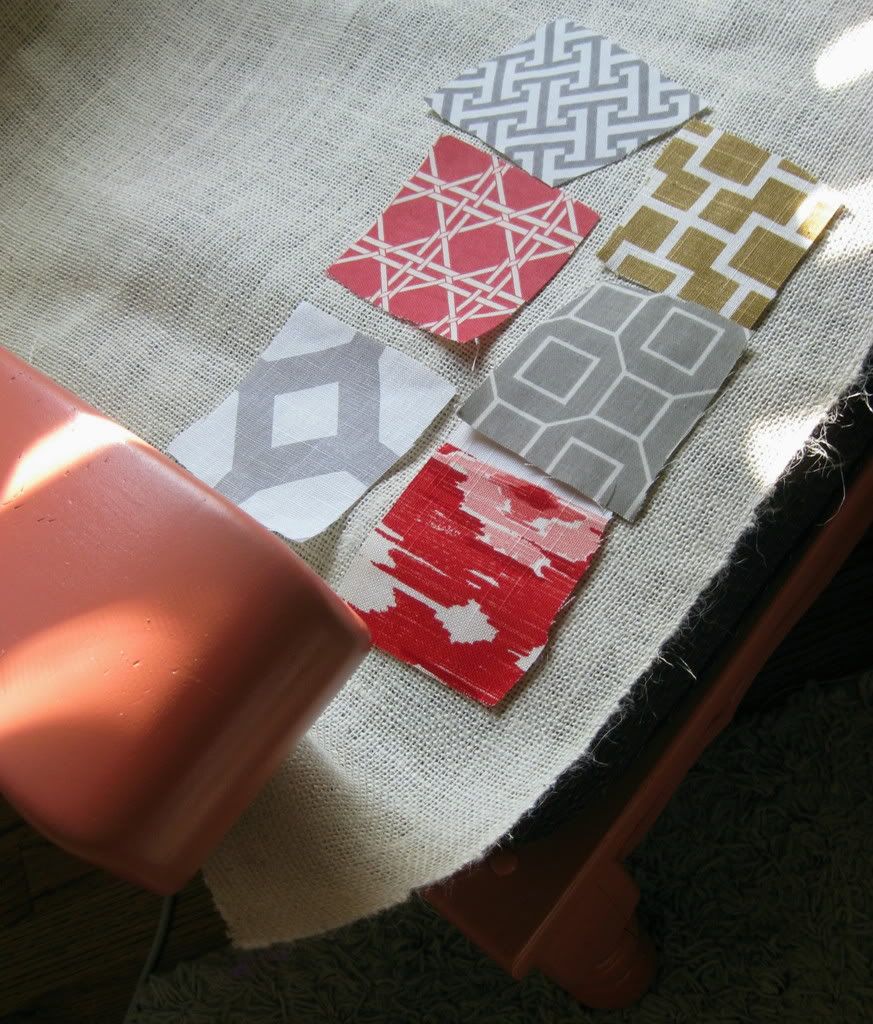 thoughts?
i'll leave you with these two photos of my favorite feline friend enjoying his new favorite resting spot:
and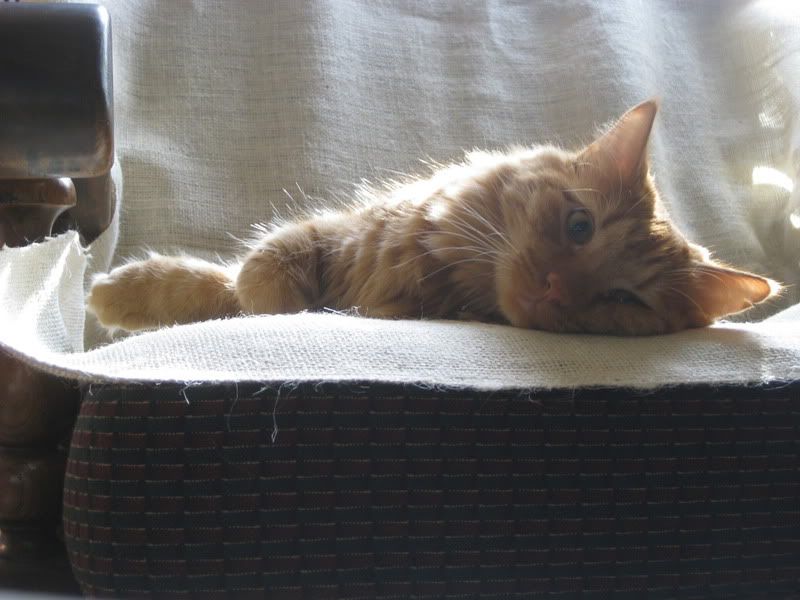 his life is hard.