last week, i promised better 'after' photos of this fun beige-and-white striped bathroom. emily's bathroom had some older fixtures, so she and her mom came up with the idea to hang a shower curtain in place of the old shower stall, and to stripe the curtain along with the wall. i thought it was a GREAT idea, and it turned out wonderfully. i used the same paint as i used on the wall, and other than being a little stiff, it worked fine.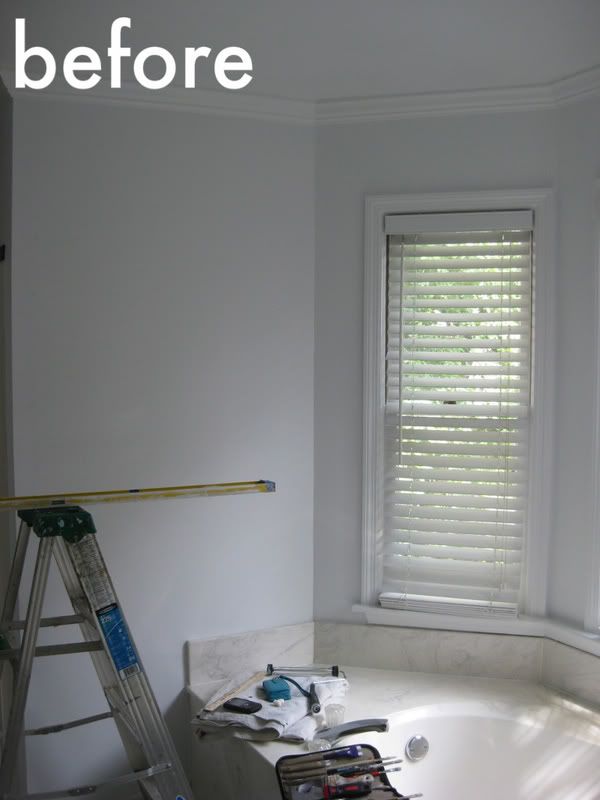 here is the bathroom striped, but without the shower curtain hanging. the stripes look great, but the dated shower stall & tile kind of distract the eye...
and here it is, all done!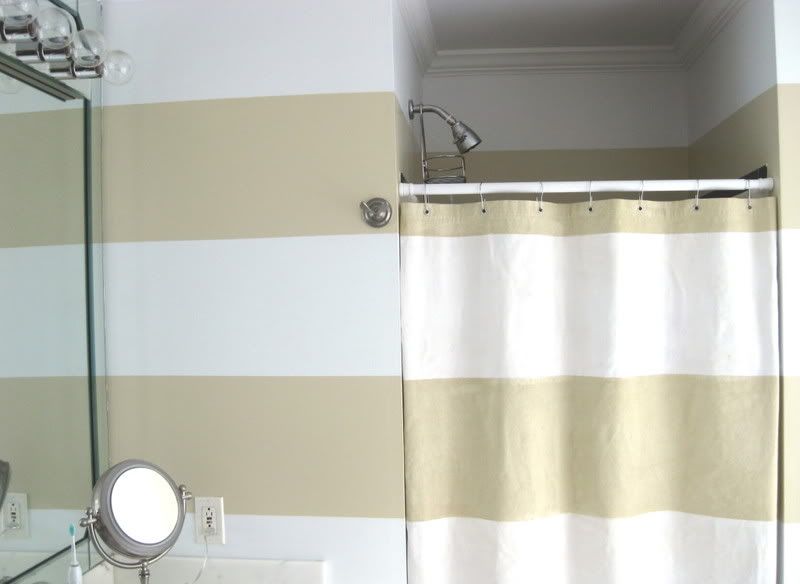 the other side of the bathroom: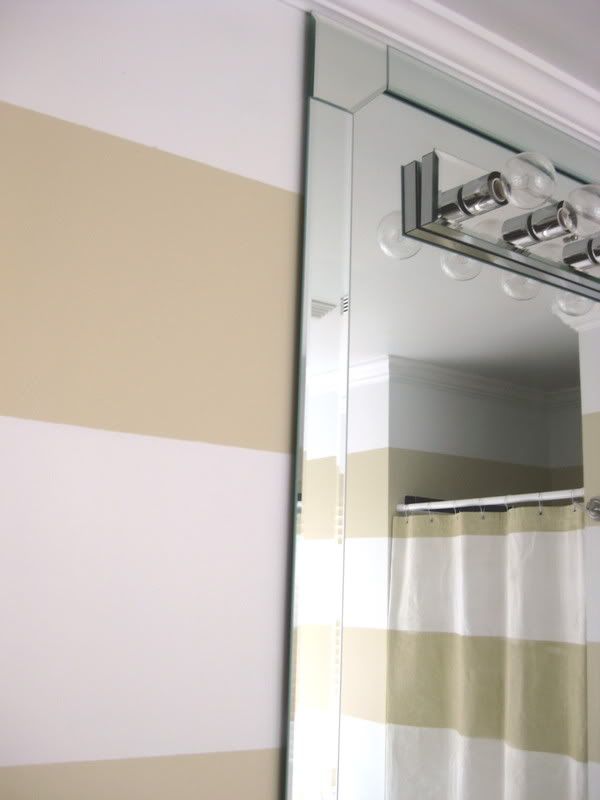 ***
...and because i'm sure i'll get some emails about it - the shower curtain was just a standard canvas white shower curtain. we simply held the shower curtain up to the stall/wall, and measured where the stripes should be on the it (when it would be hanging) and then i striped it off with tape the same way i'd tape the wall off. it was very easy, and made such a nice custom look!