i found two awesome things today!
jonathan adler-esque greek key pattern pillow: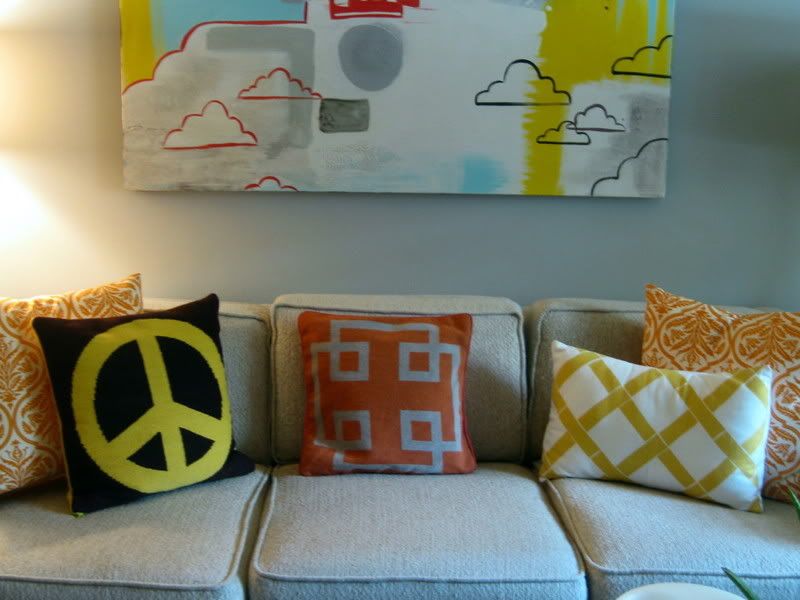 i'm really into coral right now, so i was excited to find it in that color...it needs a new pillow insert (and probably a bath), but that'll be no problem. can you believe this puppy was only $1.75?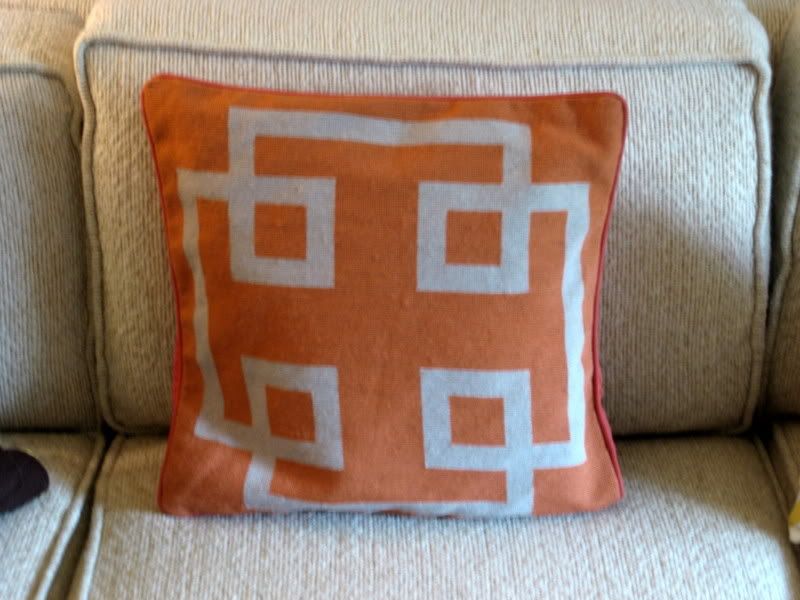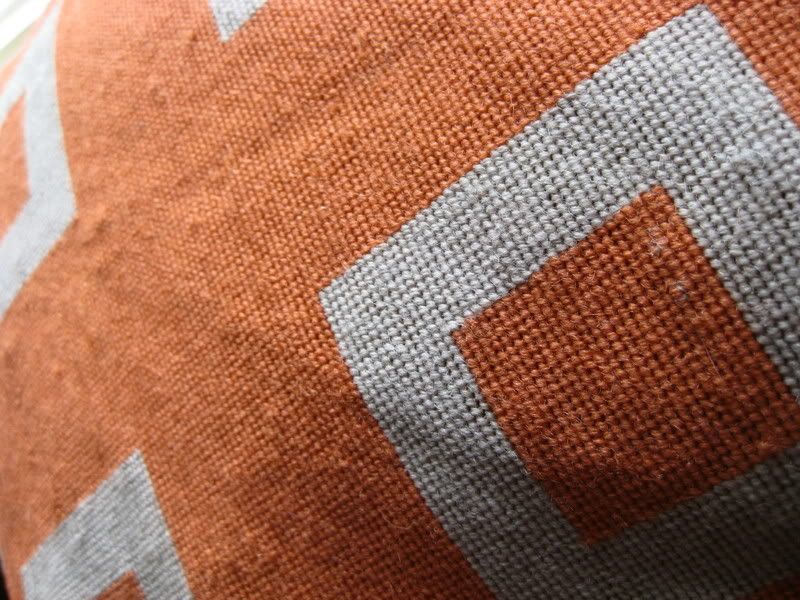 aaaand, this great wicker and wood coffee table that i am re-staining and repainting:
you can look for it to be up for sale within a few days or so!