hello, i hope you all had a lovely weekend.
2 things.
1. i got new sheets. patterns everywhere. ya like?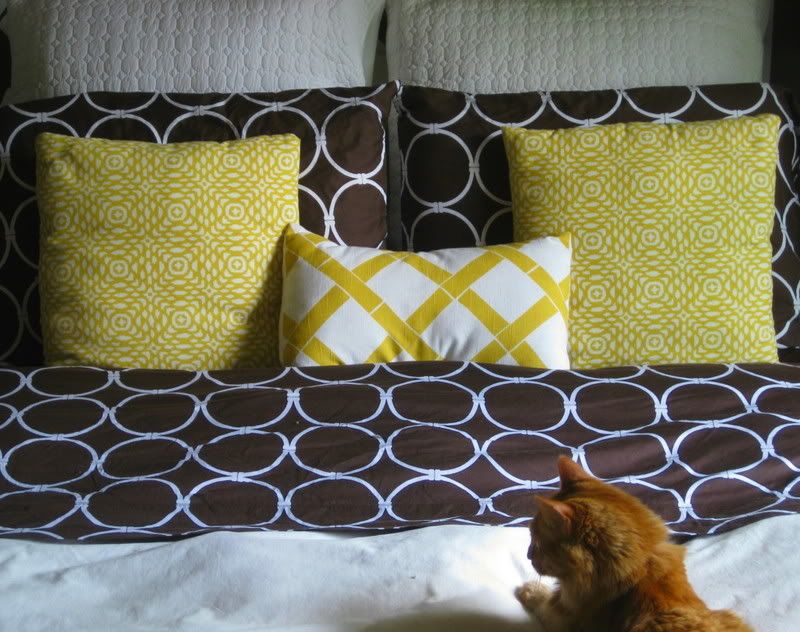 is telling you i got new sheets TMI? probably. they're just so happy, that's all. plus, look at mika's little kitty profile.
2. i'm making a mailing list for my furniture. when i have new pieces available, i will send an email update to everyone, before posting them on facebook (
my FB page
) or twitter, or on here! if you would like to be added to my mailing list, please email me at kristen.fountain@gmail.com.