Wow, it's been a while. As usual, life and work has been busy, and I found no time for blogging. I worked as a designer on another show this summer (this time for DIY Network), and I think that was the start of my non-blogging period.
Anyway, I have been doing a lot of design work this summer (primarily design and less painting), and enjoying it. This has been a big transitional year for me, work-wise, and I am enjoying it a lot.
I thought I'd share some photos of my designey life, as of late.
My clientele right now is pretty diverse, but most of them are city people, that live close to me. I enjoy that they want to create homes focused on art, modern living and unique design! Right up my alley. I have quite a few new-build projects happening (meaning, I'm selecting finishes and designing cabinetry, etc), as well as a few decorating gigs.
For one of the decorating projects, we are have a few big pieces delivered/installed today, that I am so excited about!
We had this table made by
Woodology
. Mike and Colin have built several things for me in the past, and are great guys and so easy and professional to work with.
They constructed this gorgeous farm table for my clients:
the stain finish was a custom stain Mike mixed -- I love it. My clients' home currently has pale, pale sea-blue walls and a grayish/greenish putty colored trim that it will be beautiful with.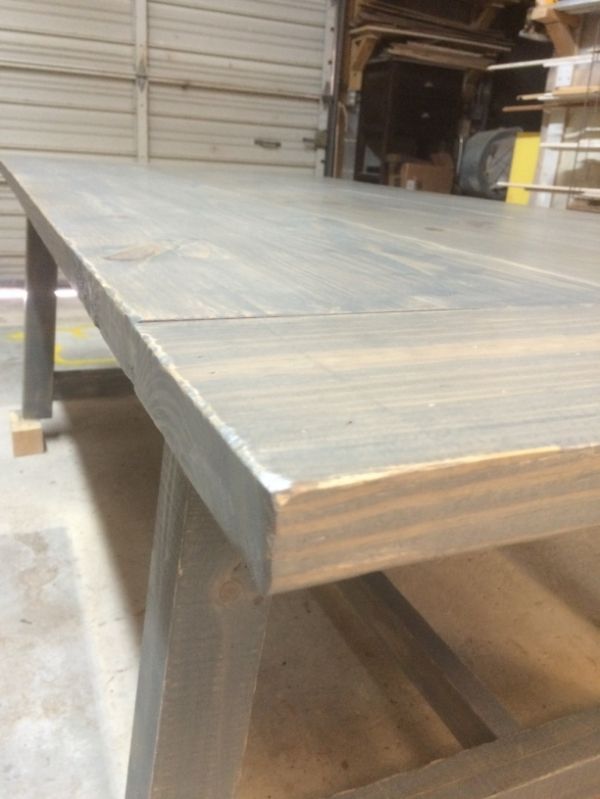 We have some metal chairs that are ready to sit at the table, and I think we will do some sort of patterned upholstered chairs at the ends of the table. I'm so excited to see this all come together.
We also commissioned a custom built in bench (built by Casey at
Beautiful Renovations
) for under the window at the back door. This will serve as a place to throw shoes into, along with other things like a dog leash, balls, etc.
This is before it had been painted ( I can't wait to see it painted white!)
It will also have a cushion that sits on top, made of
this fabric
:
For the island, we have these really fun stools on order:
I am happy to see all these elements coming together!
Back at home, over this past weekend, I did a little home maintenance work. I repainted all of our trim in our downstairs (well, just the tops of the trim, where they've been kicked, chewed on, etc) and touched up the walls. It looks soooo much better now!
I also moved my newest fiddle leaf fig into a larger container, as suggested by some friends. I'm trying to keep this third one alive. Cross your fingers! Have any of you had good luck? The one that I have upstairs has been happy for a couple of years now,but my downstairs ones apparently don't like me.
apparently this one was root-bound, though, and had no more room to go. So, I freed her up with a larger (MUCH larger) pot.
before:
after:
grow, plant grow. Or, just don't die.
I found the cutest little papered soaps at TJ Maxx recently:
and am enjoying the arrangement on my downstairs kitchen shelves, as of late: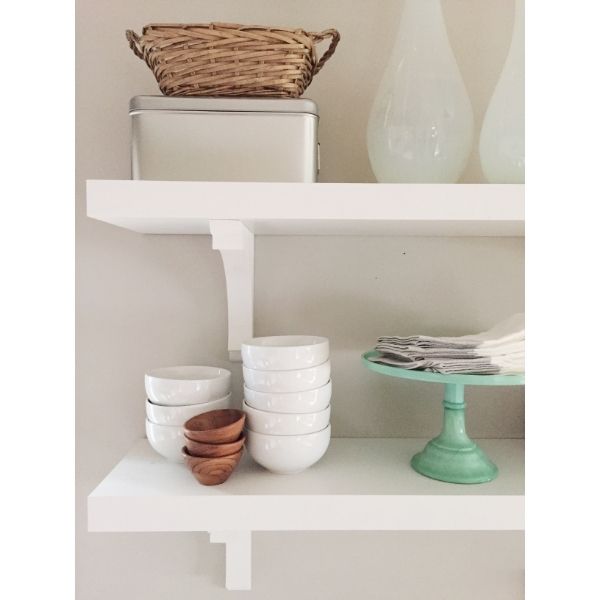 simple and clean.
And, I did squeeze in a painting last week. This was a big watercolor of a bowlers hat: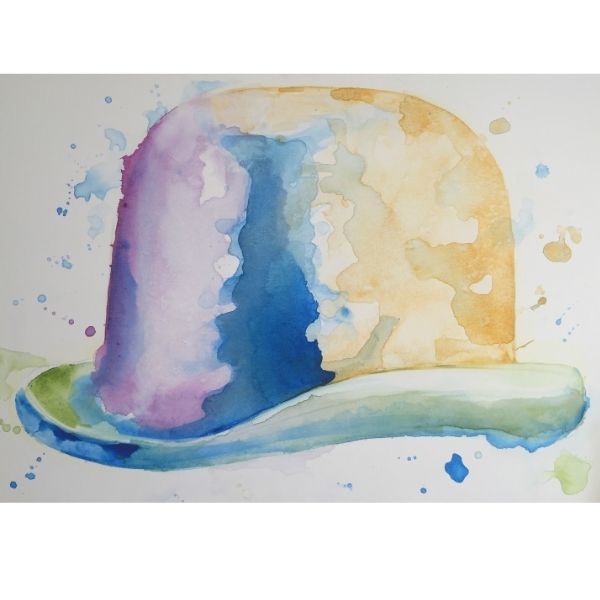 it was about 36" wide, so pretty big. They wanted the specific colors, and also instructed not to have too many defined edges - more bleeded and drippy. I was happy with how it came out! It is going to live in a spec condo.
Alright, off to do some work. Thanks for sticking with me, even during my periods of non-blogging!