So,
as I've mentioned before
, I did some collaborative work with
abode
. Christopher, the builder/architect behind
abode
, is the builder of our house, and a few other houses in the neighborhood. (We live in Reynoldstown, in Atlanta) Christopher is in the process of building a small development of 12 houses and hired me to select a finish package for the houses. Essentially, the homeowners could choose from three finish packages - one that Christopher did (modern), one his wife did (more transitional/farmhouse) and one that I did (whatever you classify my style as ;)
The houses are going up, and I recently got to tour the ones that my finishes are in. I LOVE how they look. Here are some photos:
this is an upstairs bathroom. I really love the black penny tile!
Also, yes, that's a gold doorknob. Love.
cutest little bathroom:
Christopher had to take down some trees on the property to build the houses. He is very resourceful and into using items taken or removed from the properties and turning them into something useful inside the home. He had the trees milled into wooden countertops and long planks to make accent walls. I love it. See the live edge counter top here? From the tree! So cool.
kitchen: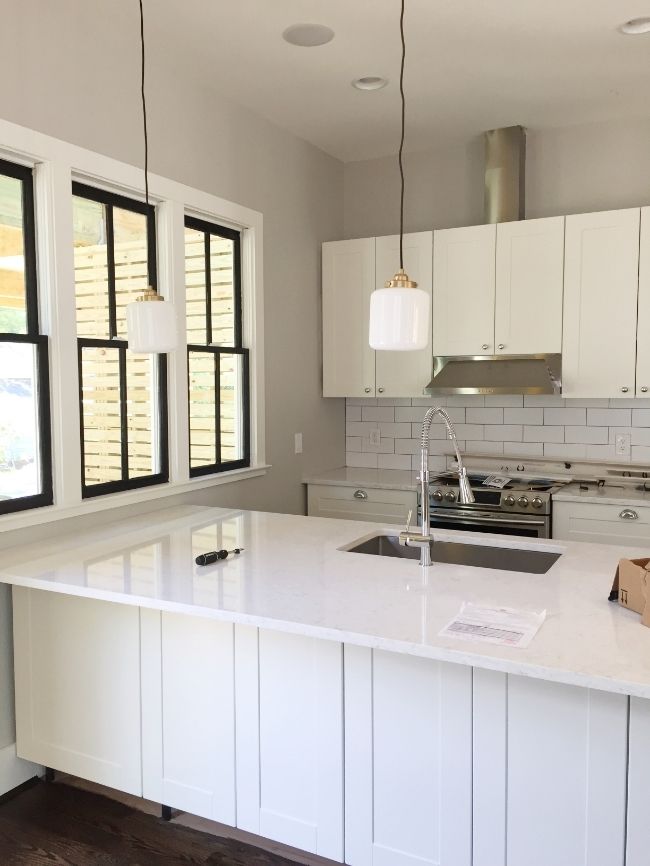 All finishes I selected. I love the mixed metal finishes - gold and silver. So pretty.
powder bathroom. With more wood from the sourced trees...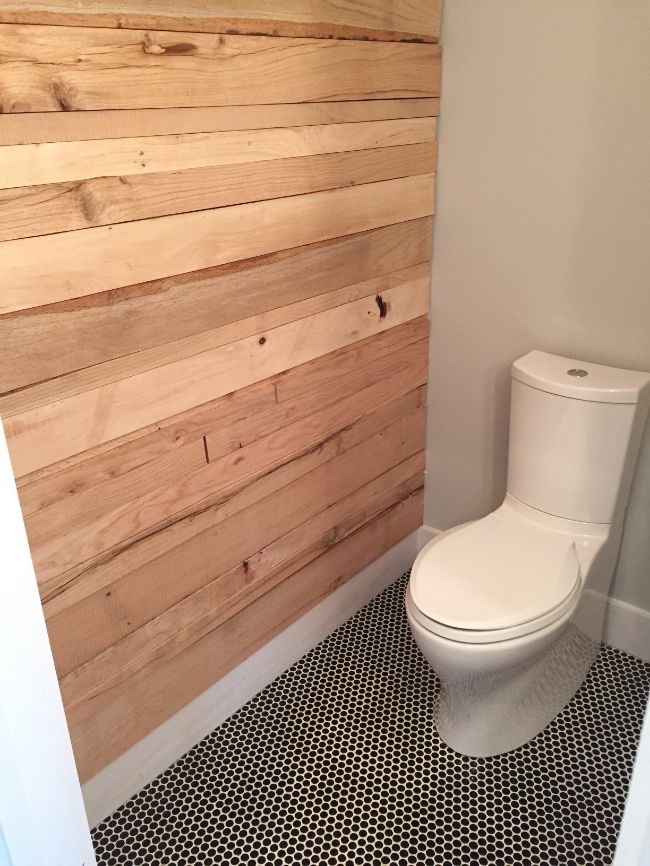 same bathroom:
!!!!!!!!! i love.
Isn't it amazing? Always so exciting to see a moodboard come to life.
Here is the bathroom one I made months ago:
And the kitchen one: