I just completed this mural on a HUGE wall, and wanted to share it with you. The wall is 16.5' long, and 14' tall at its highest peak.
This will be a craft room for my client. They've painted all of the other walls bright pink, and there's one wall with an orange stripe down the side. Really fun!
in progress:
I basically sketched out all of the flowers, and then hand-painted them in. After that, I did all the dots and stems just freehanded.
There is also this TV wall that I did.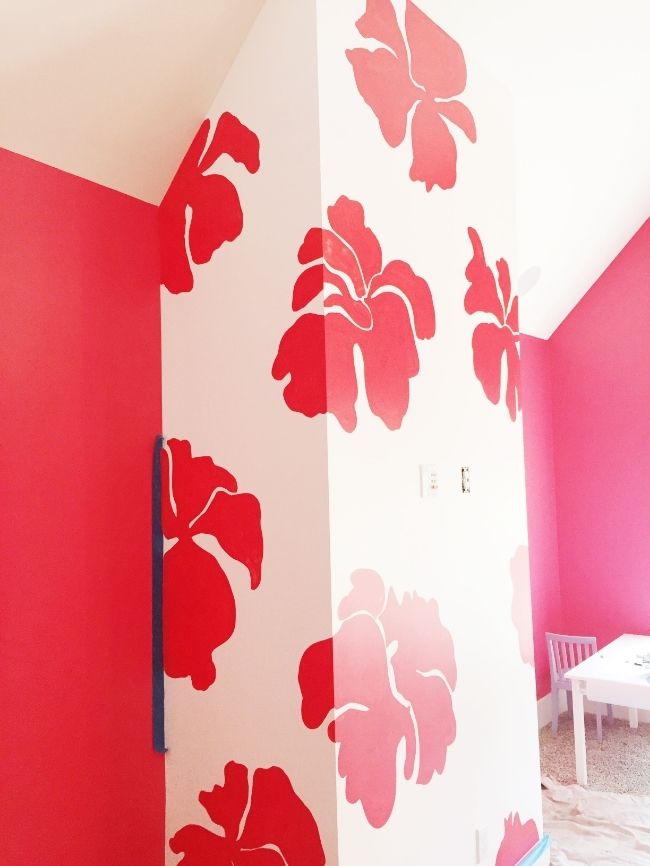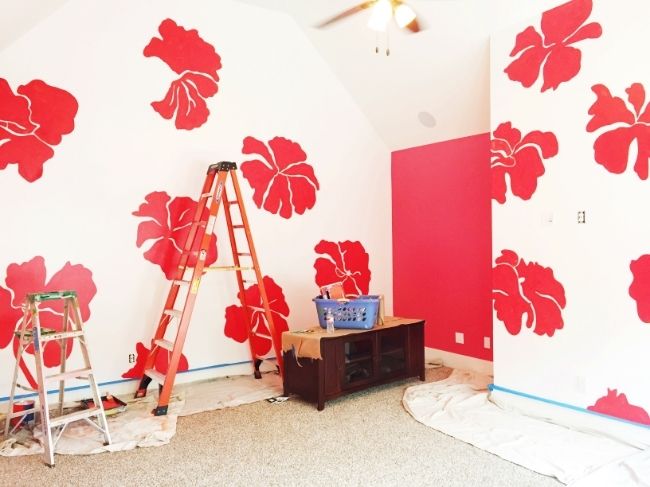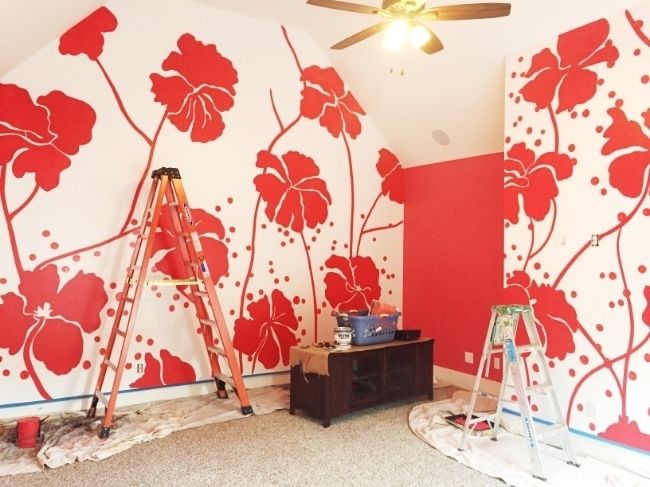 dots going up...
and finished!
what do you think? This was a fun one!