Hey y'all!
I'm headed over to ADAC to finish up my vignette for the Atlanta Food and Wine Festival's Rathbuns' Watchlist event tomorrow. It's going to be so much fun! It's been fun transforming my space... I can't wait to share pics! I have painted the back walls in the craziest pattern...
hot dog and mustard pattern. Haha. It's not super-noticeable unless you look closely. My chef is preparing a "franks n beans" dish, so I went with it (the sauce is some kind of mustard sauce). So far, it's a hit. Now to finish off the rest of the space! I am very close, but just need a couple more key pieces, and to hang the art. Tomorrow, we eat and drink. I can't wait!
here are a couple of other photos from the event I snapped this week: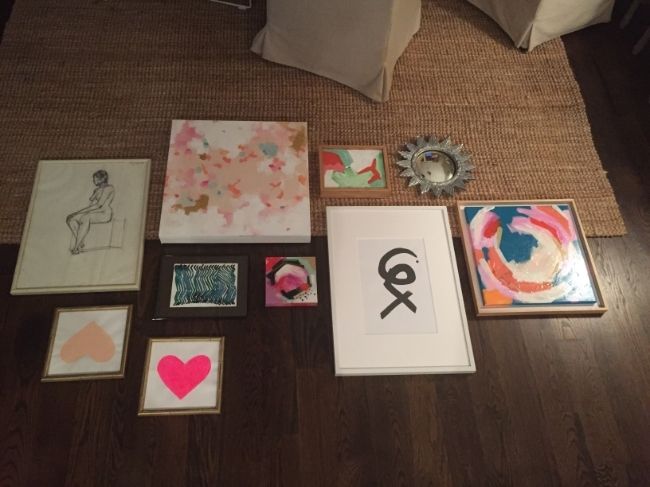 laying out some artwork that I will be taking over today. I probably won't use much of it, but I need options :)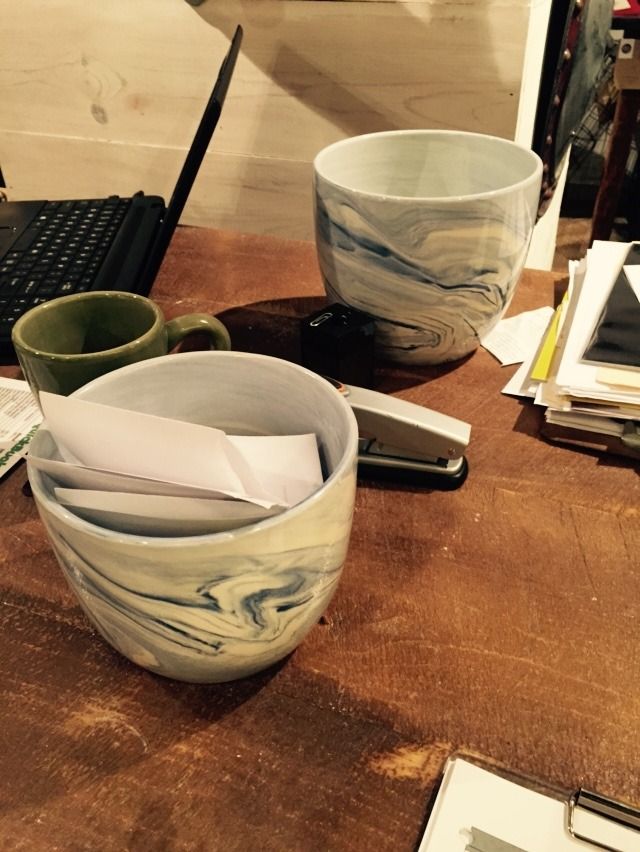 these pretty little pots will be on my shelves...I love them and would like some for my own house :)
Lastly, I'm using this painting by Lindsey Cowles in my space as well. I LOVE it. I'm sure you're not surprised. I borrowed it from
Bradley
.
Besides working on this (which has taken most of my week this week), I have been doing a thousand other things too. Painting, designing, etc. I wake up, get coffee and get on my computer to start working, wait til 9 so I can start calling people, make calls, then go work, then come home, eat dinner while working, play on my phone or watch tv for an hour or so, and then go to sleep. Haha. But it's ok! I love staying busy, and love doing what I do. So I won't apologize for not blogging, even though I do feel guilty!
I also don't know if I've mentioned it here, but I will be starting another TV show next week. It's going to be called Super Great Rooms, and Chip Wade is the host again (like Elbow Room). It should be fun! We have already begun planning, and I think it's going to be such a fun design exercise (and maybe some painting thrown in there too!) It's only 6 weeks this time, so not as crazy.
Have a great weekend!