It's funny, I am painting brick today, and I painted brick yesterday. Whitewashing it, to be more specific. Whitewashing isn't necessarily hard, but it is messy, and it can be a little challenging to get your water to paint ratio correct. I usually do about 50/50. After it sits for about 30 minutes, it gets to be the perfect consistency, but then you have to refill it. Ha! Anyway, it is always a dramatic transformation. Check out the one I did yesterday:
BEFORE:
and, AFTER: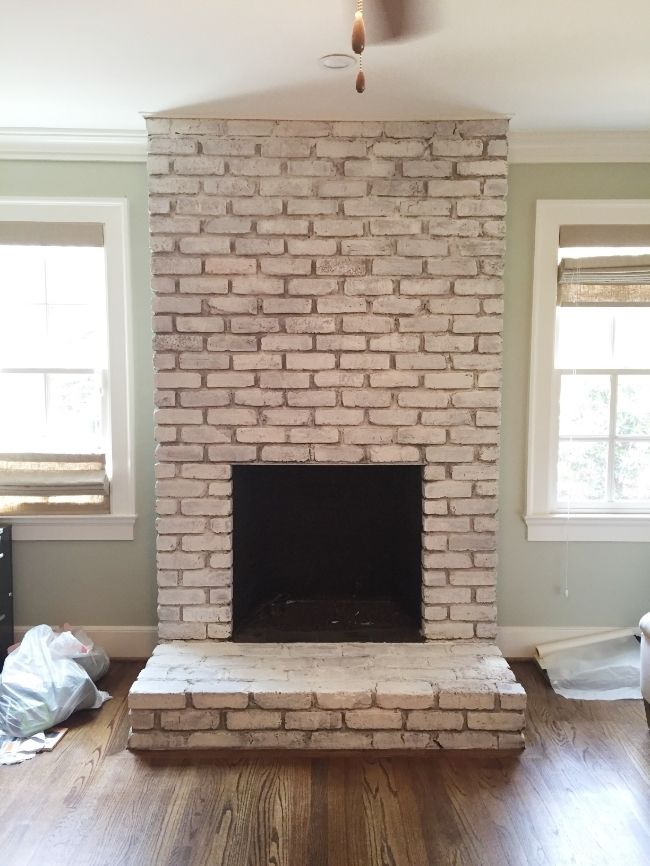 Here are a couple of other whitewashing brick projects I've done:
BEFORE:
AFTER:
This was a really dramatic transformation I did on two brick walls. My old phone was stolen over Christmas, so I don't have the before photos, so you have to use your imagination!
Anyway, here is my after:
Such a lift from heavy, dark wood!