It's Friday!
It's been a whirlwind of a week. I feel like a crazy person right now... doing design work, painting work, and everything in between.
But some great stuff happened this week, so I thought I'd share with you guys.
Yesterday, I went out to do a bit of shopping for a client at Homegoods, and accidentally came home with a few pieces for my own home.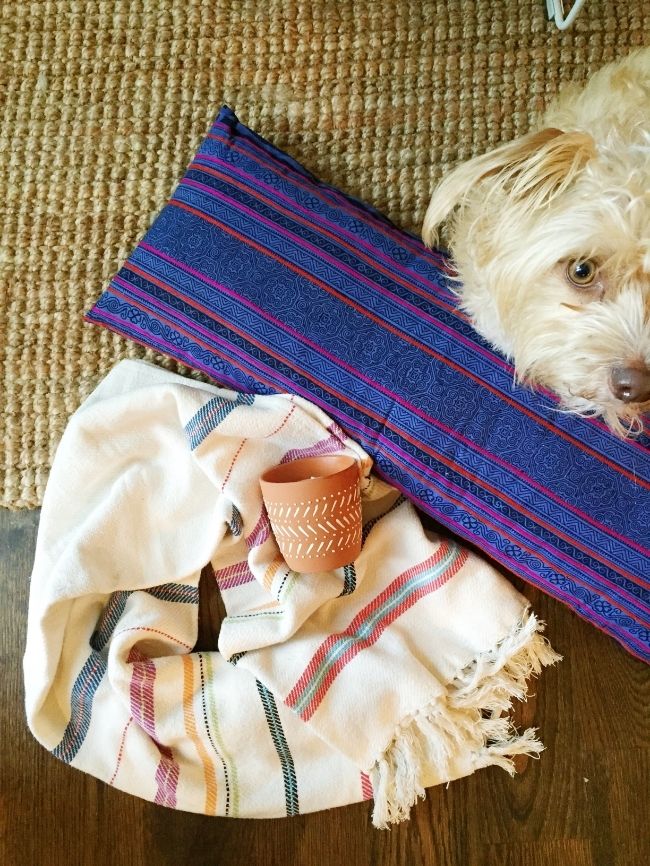 Max models, naturally.
I got that cute terra cotta candle for around $7 (it's a citronella outdoor candle. If it ever stops raining, it will look great on our back porch), and the throw for around $16. I love them both! I put the throw in our bedroom. The lumbar pillow is actually from Urban Outfitters. I can't find it on their website right now to link up, but I love it on our bed.
I also found this cute cake stand at Homegoods: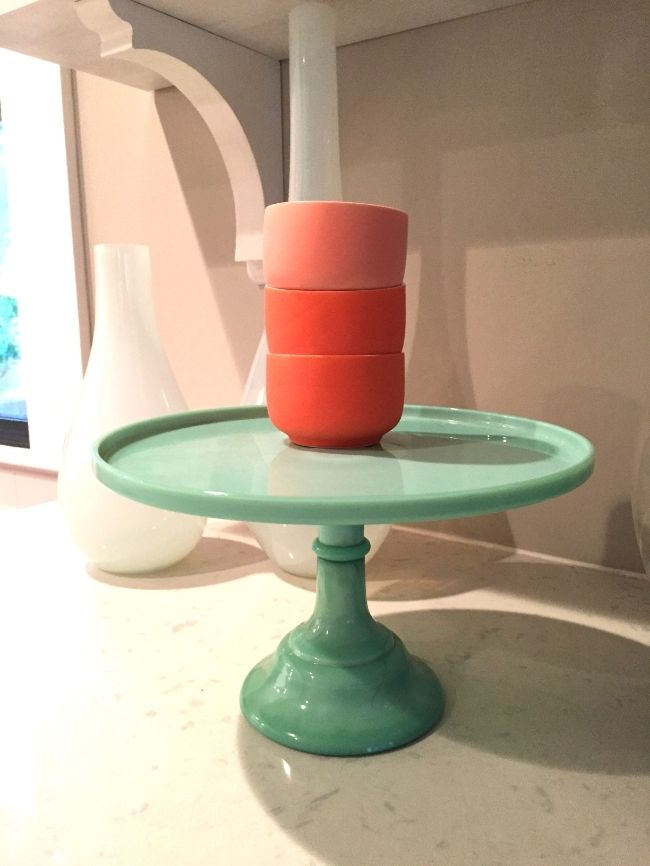 Looks like Jadeite. It kind of seems small here, but it's actually large, and was only around $17! I was really excited to find it.
I also went by ADAC yesterday, and fell in love with some beautiful patterned tile. I have a new design client that will be renovating a cute bungalow in Old Fourth Ward, and we are going to source some unique stuff! He has great taste, and I'm excited to help him out. Anyway, we discussed doing a cool tile in the kitchen (and maybe bathrooms), and so I had fun checking out Ann Sacks showroom and the beautiful tiles there.
Here are a couple pics I snapped there: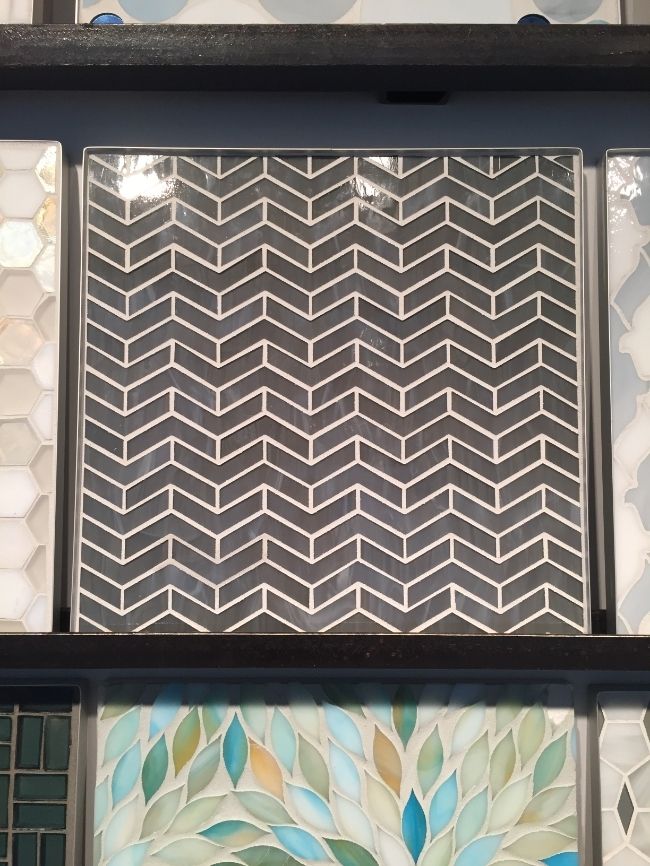 an awesome herringbone look
and these blue guys are insane! I LOVE
so freakin cool, huh!?
I also had an install on Wednesday for a client's new pipe and wood bookshelves.
I will get a better picture of them once the room is more finished, but don't they look great?! Mike and Collin at
Woodology
are amazing. Every little wood project my crazy brain thinks up, they magically turn into reality. Everything always looks exactly like what I pictured!
They even made the wood look old, when it was just regular wood. Genius! I love their work, can you tell?
This project is in a client's loft space, that we are de-bachelor-ing ;) It's coming along nicely! Can't wait to share more pics once we get to the decorative part.
I can't remember if I mentioned it or not, but I helped
Chip
with his space at the
ASO Showhouse
this year. The rooms in the house are gorgeous! It was a treat to get to work onsite and meet some very talented folks. If you are in Atlanta, I definitely suggest visiting the house, if you love design. Sweet Sherry (at
Design Indulgence
. Such a talent!) gave Chip a nice review this morning, and she even posted some great pics. Here is one of one of the outdoor spaces we worked on:
(pic stolen from Sherry)
And last but not least, I of course spent a lot of time in the studio this week.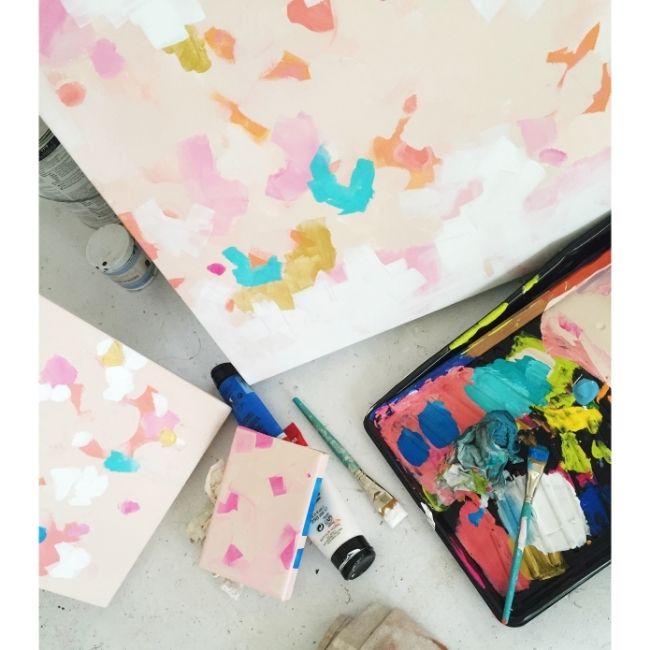 Here are a few "for-fun" paintings that have I have been cranking out. Letting go, and just painting for fun is always soooo nice. I love to go to the studio with a Starbucks and listen to good music really loudly, and just paint. It's amazing! Especially with this rainy weather we have been having.
Have a great weekend everyone! I am going to try and work in the yard and work a little less than I have been the last few weekends!