The terrarium trend has been pretty popular for a few years now. I have had a couple, but when I saw this big one at TJ Maxx, I knew I had to get it. It was only $20, and HUGE! It is probably 15" round? Pretty big bang for my buck. I bought a few succulents at Home Depot and some soil. I was at west elm the other day, and they sold these rocks that were so pretty on top of their plants. I can't find them online, but they were tiny white rocks and they were $16 for a container. Not too bad, but I realized they kind of looked like fish aquarium rocks. So, I held out, and went to Petco instead. Haha.
I bought these:
... and they were $5 instead of $16. Much better!
Anyway, here's a little about how I made my terrarium, though it is pretty straight forward.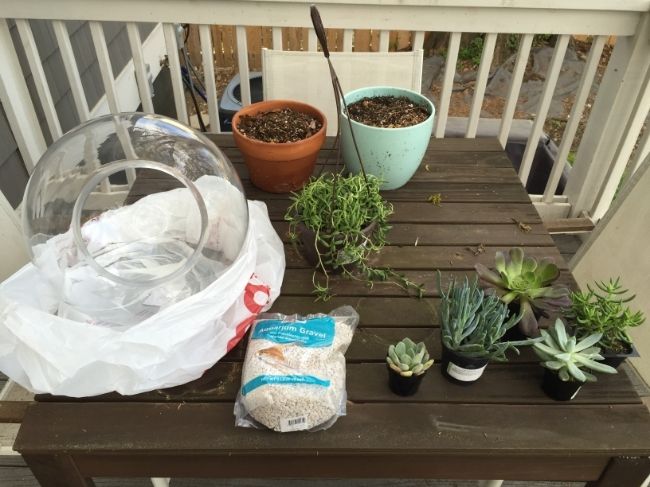 I dumped the soil in first. I made it about 4" deep or so.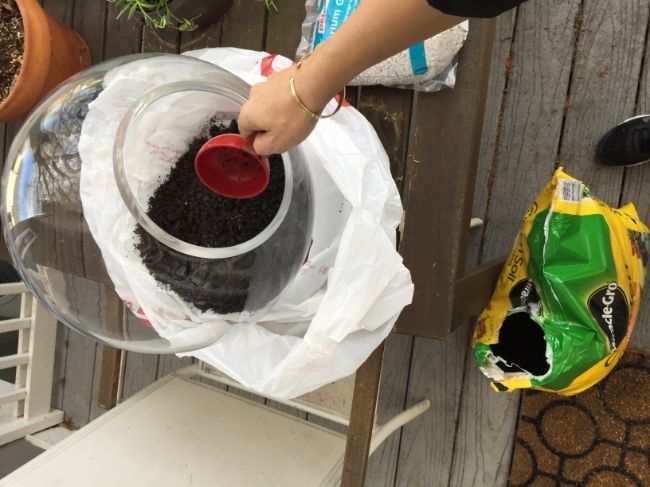 Then just plopped my plants down in the soil. I tried to put the larger plants in the back/middle, and fill in with smaller ones surrounding those.
They're pretty easy to reposition once you get them in there.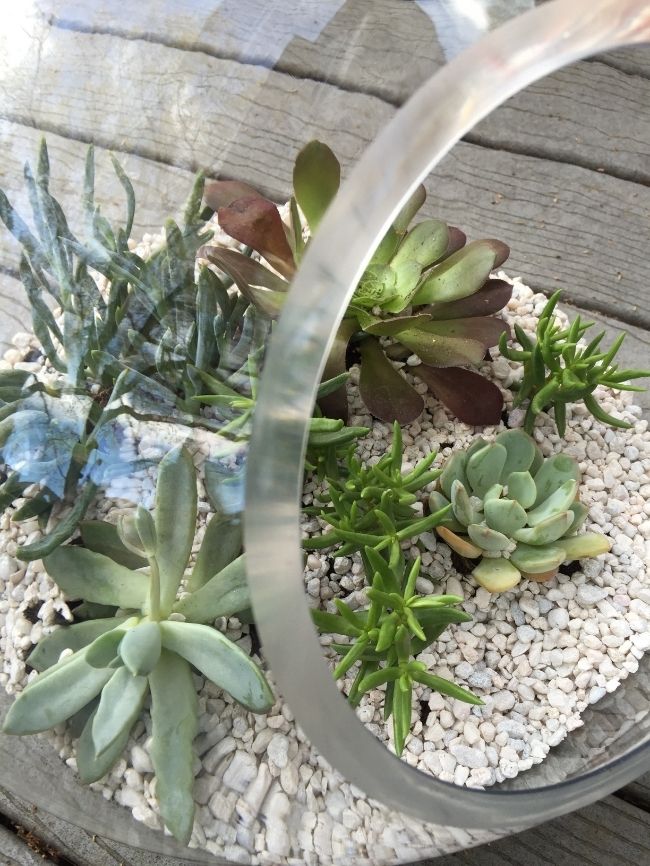 After positioning my plants, I just took handfuls of the aquarium rocks and placed them on top of the soil. The only hard part was trying not to let the tiny rocks fall into the crevices of the succulents. They're hard to get out! I would put the handfuls along the side of the glass, then smooth them down with my fingers so that they didn't fall into the plants. You don't want to sprinkle them on top or you'll never get them out.
I was happy with the outcome! I'm glad I added the white rocks. It makes it look a lot more finished, and the rocks help with water distribution (even though succulents don't really need much watering).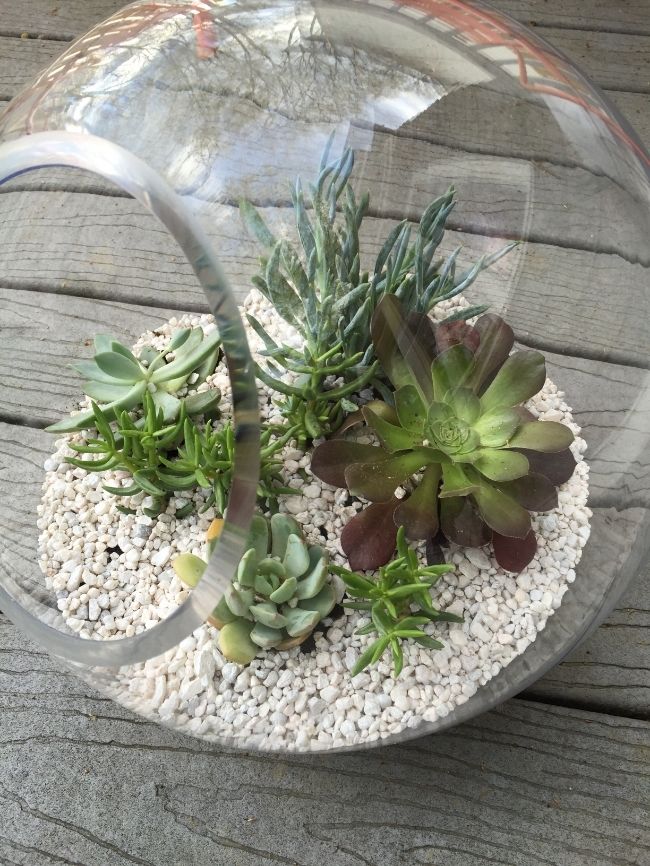 And, here is where I placed it on my kitchen counter!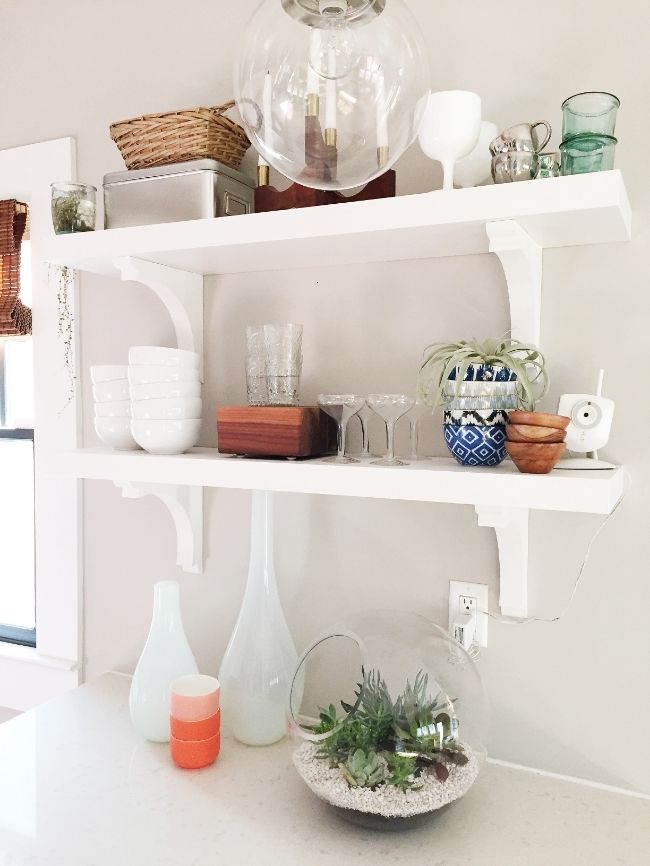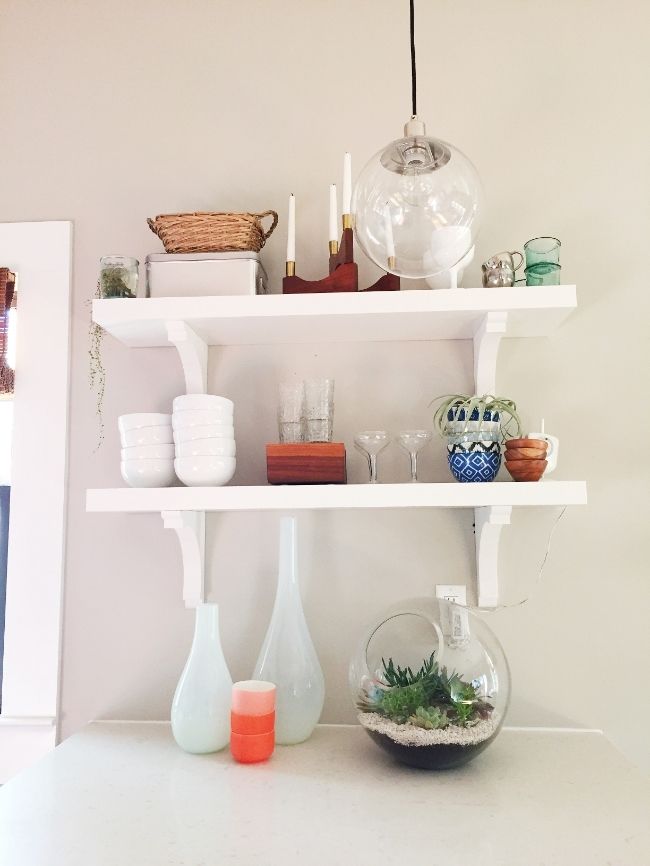 What do you think?